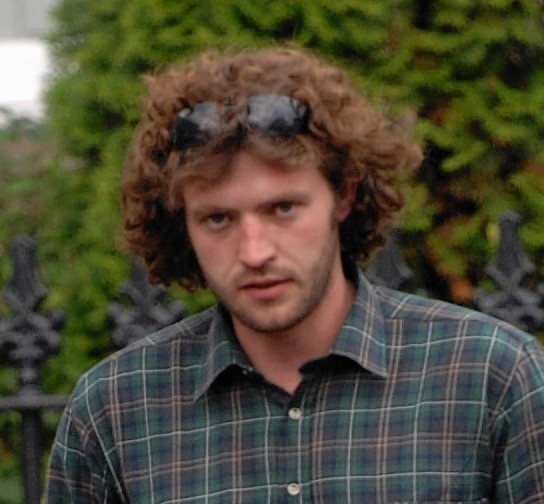 A man found bleeding heavily from a gashed hand was arrested for possession of the knife that caused the wound, a court heard yesterday.
Hamish Fraser was fined £500 despite a sheriff telling him he believed that he genuinely had the knife, which had a 3in to 4in blade, in connection with his angling holiday.
Fort William Sheriff Court was told Fraser was on a walking, fishing and camping trip and was trying to get to the hospital from his out of town campsite when he was arrested on the town's High Street.
Fraser, 29, a forestry worker, of 39 Manse Road, Nairn, appeared on indictment and admitted having a lock-knife in the street "without reasonable excuse or lawful authority".
Sheriff Richard Davidson said it was "an unusual set of circumstances" and suggested Fraser's explanation was "getting fairly close to being a reasonable excuse".
The sheriff said: "He was on the road and this was part of his necessary collection of implements for that purpose. It is associated with the other fishing tackle he had with him."
Hamish Melrose, defence solicitor, said he had tried to get the indictment reduced to less serious summary proceedings without success.
Mr Melrose said: "He was preparing food and that is when he believes he cut his hand.
"He tried to stop the bleeding by putting a sock over it, but that wasn't working so he packed his belongings and came back down to get to the hospital."
Sheriff Davidson told Fraser: "I have no reason to doubt that you were on a walking holiday and that included your fishing gear and that your fishing gear included this particular item."
He added that he believed Fraser appeared on indictment because of his drunken state when found by police.
The sheriff said: "You cannot argue with the fact that 94% of murders in Scotland are committed by a drunken man with a knife and that is what you were – a drunken man with a knife – and that's why you came to be apprehended.
"However, it would be quite wrong for me to regard you as a risk and I am prepared to deal with this by the imposition of a financial penalty."
Fiscal Laura Ryan told the court police received a call from a member of the public in the early hours of August 28 last year to say there was a drunk man in the street with blood coming from his hand.
Miss Ryan said he was then taken to hospital where five stitches were put in his wound.