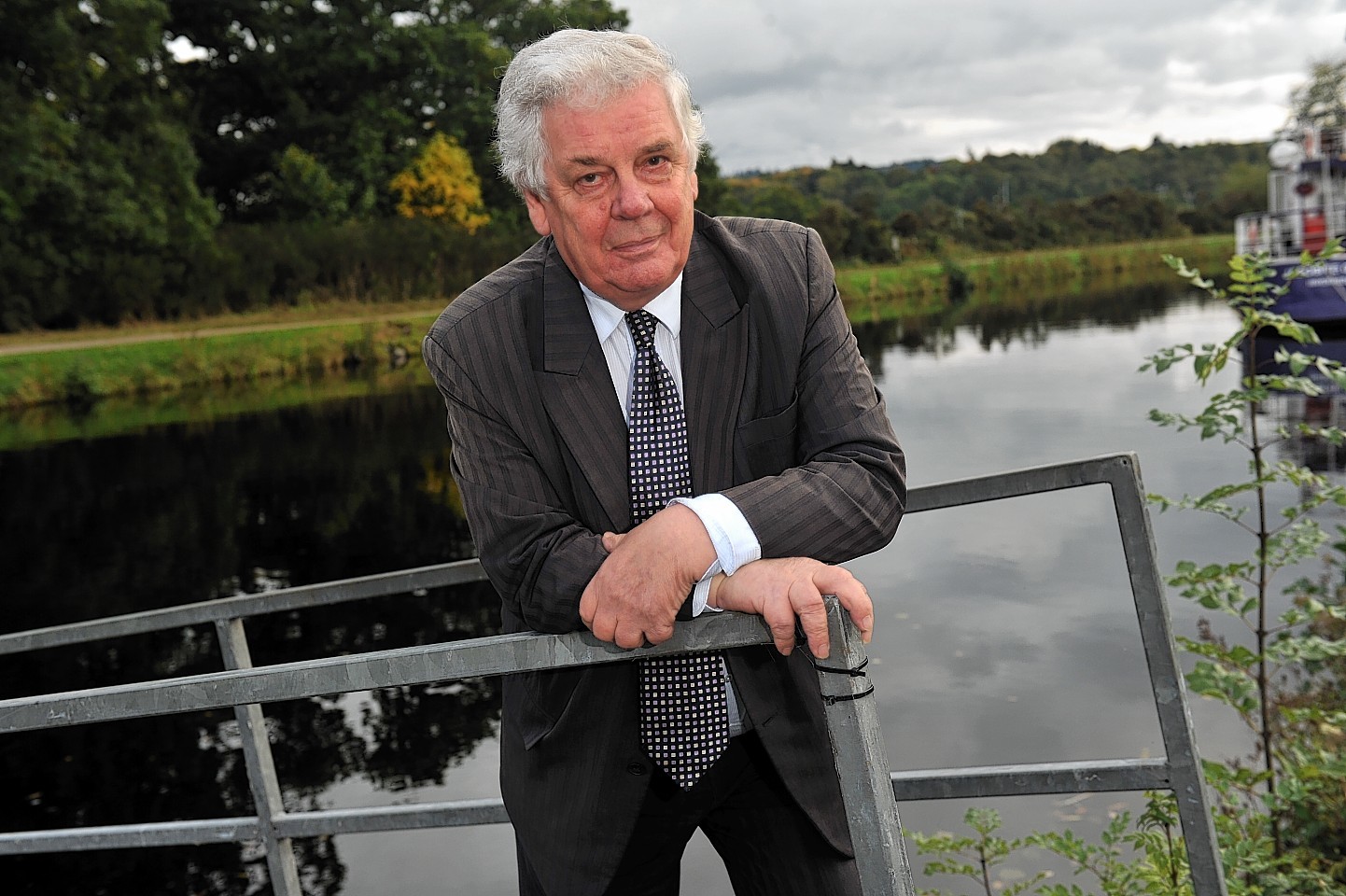 Campaigners have compared a controversial proposed new road in Inverness with the Edinburgh Tram Project, which ended up costing more than double its original estimate.
The claim comes amid growing demands for a public inquiry into the Inverness West Link project, which will join the main A82 route to Fort William with Dores Road.
Public opinion is firmly against the road, with a vote which followed a consultation period, favouring a high bridge at Torvean at a cost £67.7million.
Silent protests have been held, a 2,000-signature petition created, and an earlier clamour for a referendum, have all failed to stem its progression through the planning process.
However, councillors voted in favour of a second swing bridge over the canal and a low-level bridge over the river – known as option six.
One long-time opponent of the route has compared it to the capital's tram fiasco, which ended up costing £776million, against the original figure of £375million.
The call for an inquiry intensified after it emerged that an appeal has been submitted to the Scottish Government relating to a compulsory purchase order in connection with the £34million project.
As well as creating the connection, the two new bridges would be built, a low-level one over the River Ness and a second swing bridge over the Caledonian Canal.
John West, of Inverness Civic Society, said there has to be a public inquiry into the matter as Highland Council has kept residents in the dark over escalating costs incurred by their preferred option.
Mr West has made a Freedom of Information request on the costs but says he was told the council's capital budget was still being planned.
He said: "Option Six is a disaster, and from the start the people of Inverness have been unanimously against it and I believe that the council have got to a point where the costs are out of control.
"The option was not on the original schedule – their decision is commercially based – and a public inquiry will give people the opportunity to see what is becoming Inverness's equivalent to the Edinburgh tram saga.
"Opening up land at public expense, which they can exploit, benefits developers – no-one else – but a public inquiry will also highlight how costs have escalated."
Several other options have been suggested to the proposed option, including a tunnel under the river, and an alternative bridge – both of which would be cheaper, Mr West claims.
Fellow-campaigner Donald MacKenzie added: "There has to be an inquiry, although Highland Council will do their utmost to limit the scope of such a hearing.
"We have no idea why they have chosen to pursue this project when so many people are against it, and more than 2,000 have signed a petition.
"There is a poor case for the road. We need a bypass, not a distributor road but, for whatever reason, Highland Council seem intent on pursuing this.
"Many people I have spoken to have said they have no idea why the council are so keen to pursue this idea as it will not solve any traffic problems."
A spokeswoman for the Directorate for Planning and Environmental Appeals (DPEA) confirmed yesterday that an appeal has been made against compulsory purchase orders made to commandeer land for the new road.
She said: "At this stage, it is too early to say if there is likely to be a public inquiry, or indeed what the final outcome of the appeal will be."
A Highland Council spokeswoman said: "The council is awaiting confirmation from the DPEA as to the procedures they will follow in determining the compulsory purchase order for the West Link. All relevant issues will be considered as part of that process."
Meanwhile, councillor Ian Brown, leader of the City of Inverness Area, says the road will ease traffic congestion and help improve journey times across the city.
He added last night: "Whatever option was chosen, the price was always going to increase, that is what happens with contracts.
"It is not a fixed contract when the council is given the costs, which are based on the price at the time, and we have to make a decision based on this.
"I am not surprised there has been an objection to the compulsory purchase order, it is not entirely unexpected, but we do expect that a public inquiry will be held."