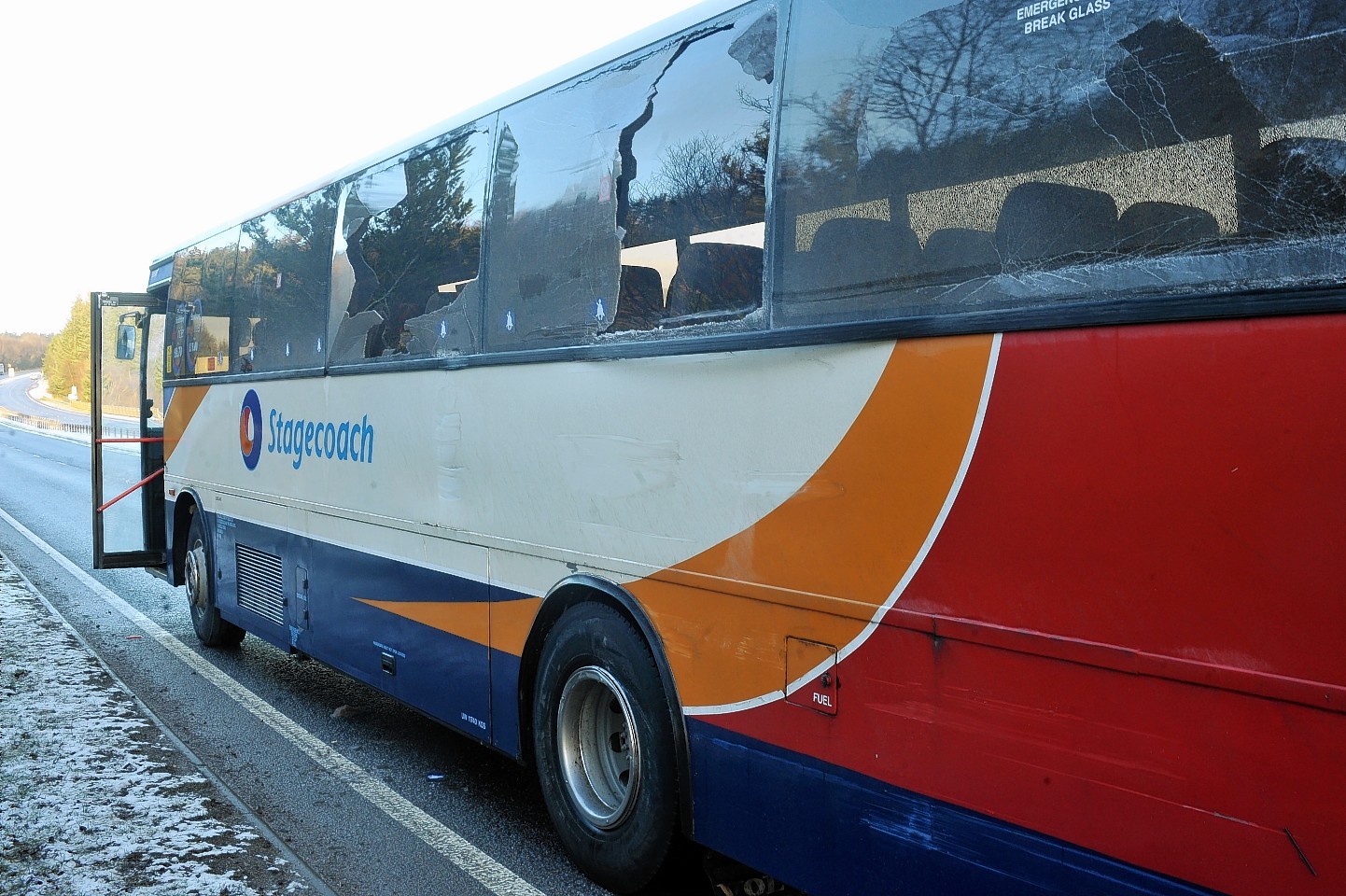 A bus and a lorry collided this afternoon on the A9 south of Inverness.
The two vehicles met on the dual carriageway northbound close to the junction into Daviot village at around 1.50pm.
The 34X Aviemore to Inverness Stagecoach service had just come from Daviot War Memorial when it right turned out of the junction on to the trunk road and collided with the lorry.
It is understood that there were four passengers on board the bus at the time. However, a police spokeswoman said that nobody was injured.
The outer layers of the bus's left side windows were smashed as a result of the crash and glass fragments were left on the dual carriageway's left lane.
Plastic pieces from the bus's left rear side were also lying on the ground, and tyre marks were visible on the grass verge.
The spokeswoman added that it could take some time to clear the scene.
Police were diverting traffic around the bus which was stationery in the left lane.
The 34X service left Aviemore at 12.15pm and was expected to arrive at Inverness bus station at 2.02pm.