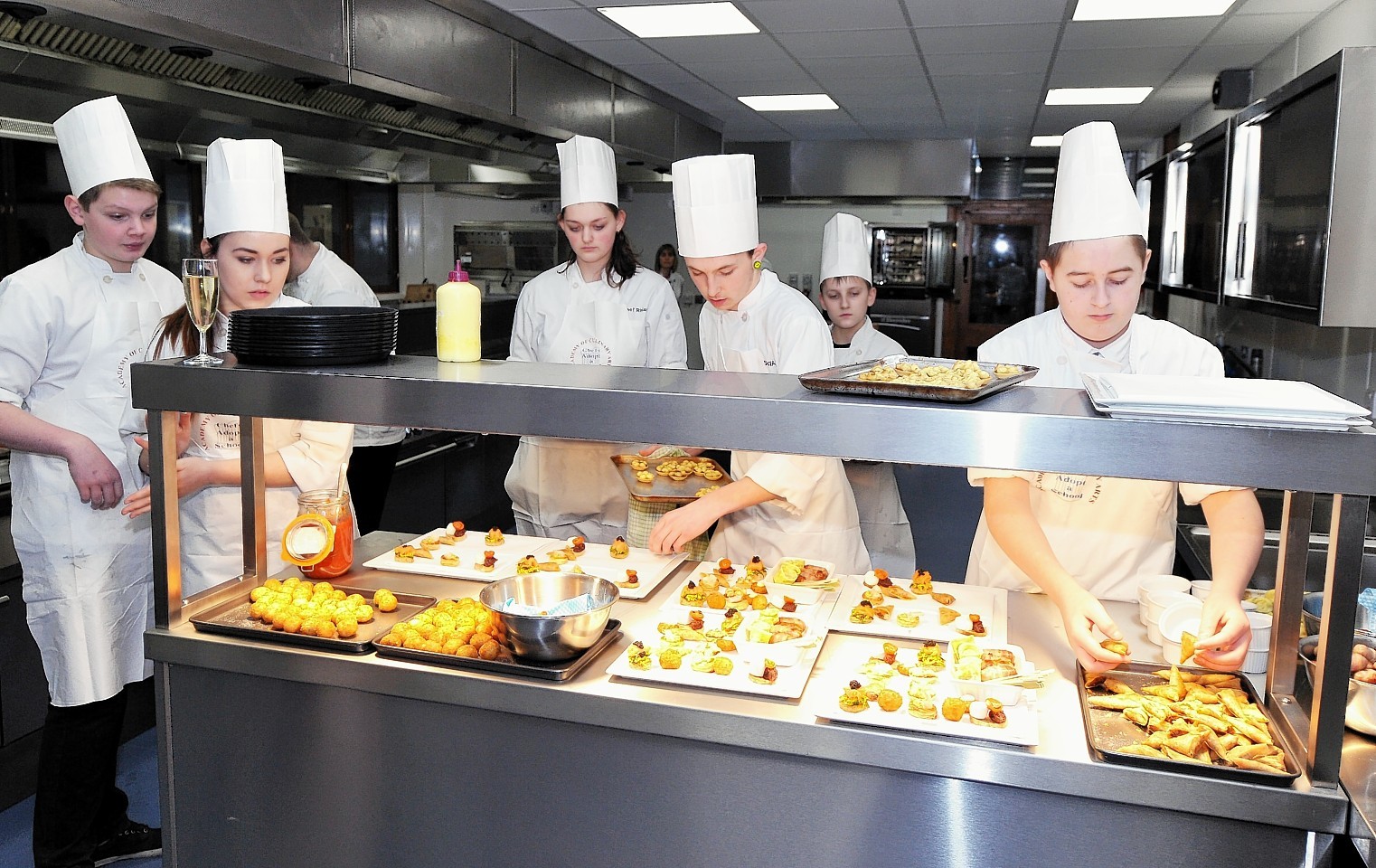 A top class professional kitchen opened in an Inverness secondary school last night and could soon be producing the next generation of top chefs.
The Albert Roux kitchen at Charleston Academy has been installed in a refurbished part of the school's home economics department and will be used by students from all Inverness schools and the community.
The project was born out of the Chef's Adopt a School programme, which started in 2011 and involved Albert Roux mentoring pupils at Charleston as they got the chance to unleash their culinary talents.
A trio of former pupils have already secured apprenticeships in a top restaurant in Paris, Roux's very own Le Gavroche in London and Greywalls near Edinburgh.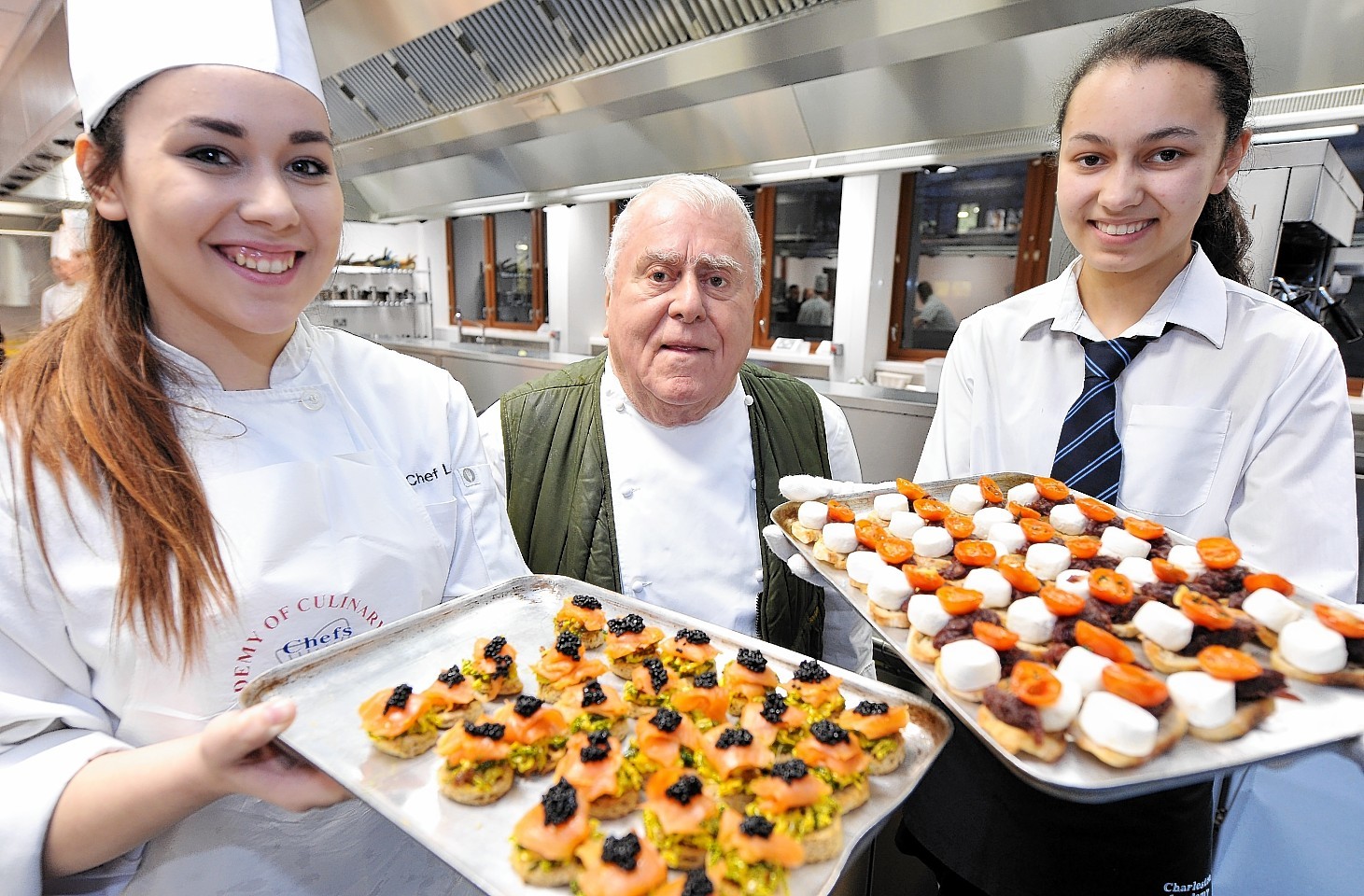 The new kitchen was the vision of Elaine Bremner, former principle of home economics at the school.
Yesterday this dream was realised as 12 home economics pupils, supervised by Mr Roux, worked in the kitchen to prepare a mixture of exciting canapes for guests at the official opening.
These included smoked salmon, curried cabbage and caviar stacks, mini duck samosas, goats cheese and red onion jam on crispy bread, prawn and Marie rose pastries and mini sausages wrapped in crispy bacon.
The £278,000 Electrolux kitchen was funded by Highland Council's care and learning capital programme, Inverness Common Good Fund and money from local ward discretionary budgets.
About £34,000 was also raised by parents and staff through private donations at dinners and raffles.
Mr Roux said: "I am pleased that pupils will be able to work in a new kitchen and when they go into the real world it will not be a shock so much to them.
"There are some children from this school who are now on their way to a very successful career and it's so important that the kitchen showcases the best of local produce and if a foreign visitor comes here, then you show them what it's like."
School rector Chris O'Neil said: "The kitchen and specialist equipment is of an extremely high standard that is certain to inspire young people to consider a career in hospitality.
"Often the pupils of yesterday did not decide to do hospitality and later on they would recognise the missed opportunity. We have people here today who are already ambitious in that way and some have been signed up as apprentices."