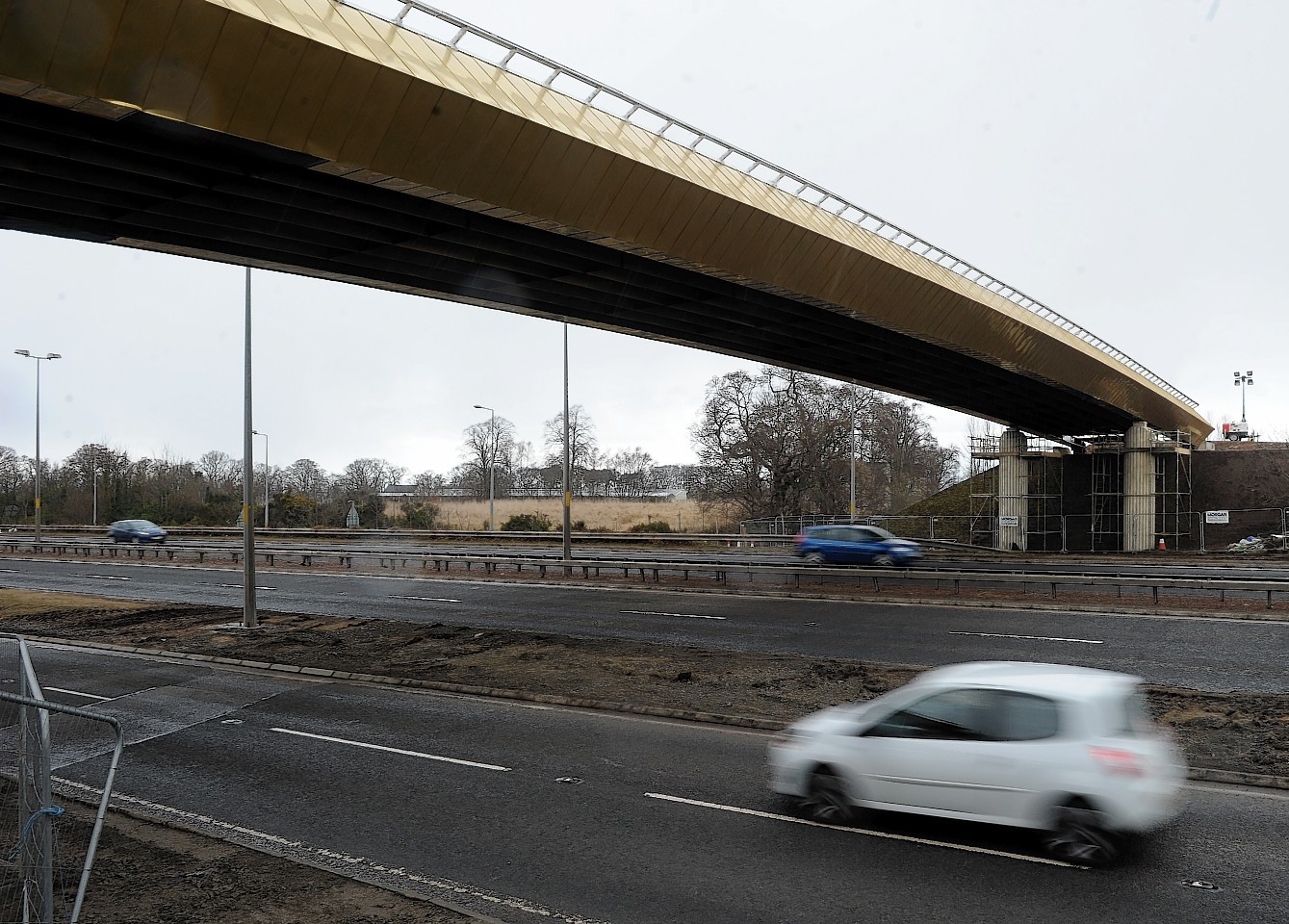 A date has been fixed for the official opening of Inverness's multi-million pound Inverness Campus and the spectacular Golden Bridge that leads across the A9 to the major city development.
But when Deputy First Minister John Swinney declares the campus open on May 15, none of the three buildings being built on site will have been completed.
He will also open the distinctive Golden Bridge which will link the new campus development to the rest of Inverness.
Mr Swinney's visit on May 15 will mark the official opening of the campus to the public – but it will be some time before any of the buildings on site are open.
The site has been developed by Highlands and Islands Enterprise (HIE), with the first buildings to open on site set to include the centre-piece new Inverness College UHI building and a life sciences research centre.
HIE have confirmed that the site will remain under development for a number of years.
Inverness Campus director, Ruaraidh Macneil said: "The Inverness Campus will remain a development site for several more years, while it is used to attract more businesses and organisations from life sciences, research and others to locate there.
"The three main buildings completing over the coming year are the new Life Sciences building, the Enterprise and Research Centre and Inverness College UHI.
"There is also an application with Highland Council at the moment for Scotland's first purpose built veterinary referral practice, Scottish Vet Referral, to be built there.
"If approved this could open early as October this year."
It is understood that Mr Swinney will hold an event in a marquee in the grounds of the campus to mark the official opening, while work presses on to finish the first buildings on the site.
The Golden Bridge, which was installed completed in 2013 and has become a distinctive attraction on the trunk road near the city.
The pedestrian and cycle crossing spans the Inverness-Perth road and links into Raigmore housing estate to connect with the rest of the city.
Work on the Inverness College UHI building, which has become a prominent feature in the east of the city, is currently progressing, with the first students expected to start work there in August.