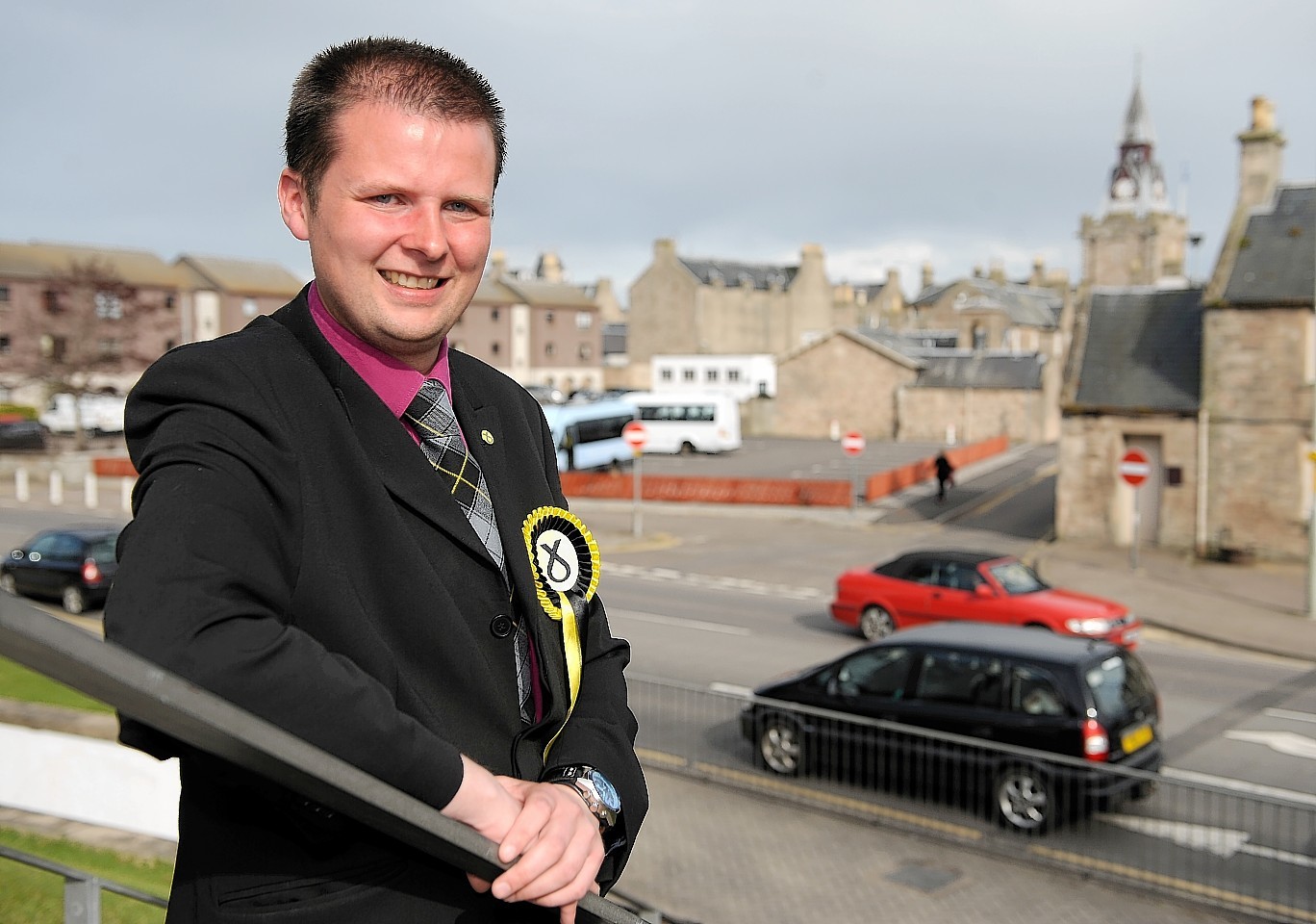 A young candidate has completed a magical 24 hours for his party – retaining a seat on Highland Council for the SNP in a ward by-election in Nairn.
Stephen Fuller, a 32-year-old computer software developer, was taken the distance by Liberal Democrat candidate, former head teacher Ritchie Cunningham, in a four-round battle under the single transferable voting (STV) system in the multi-member ward.
The two left the other three candidates – Labour's Chris Johnson and Independents Mairi MacGregor and Paul McIvor – in their wake before a sudden-death count which ended with Mr Fuller on 3,135 and his closest rival on 2,406.
The seat was recently vacated, for health reasons, by Colin Macaulay who was there to congratulate his successor.
Mr Fuller said: "It's an absolute honour to have been elected. It's overwhelming. I look forward to working with all the Nairn councillors and all the members of the council across the chamber to try and get the best for our community."
Having been up all night on Thursday watching the general election, he said he was thrilled and surprised to see the scale of the SNP's success.
"There's a huge interest in politics since the referendum. We want a stronger voice in Westminster and I think our party is going to deliver that," he said.
"Locally, I want the best for this town, to oversee the regeneration of the town centre, to get better facilities for our play parks, to boost tourism and to help Nairn's economy."
The SNP win maintains the balance of power at the 80-seat council, with the Nationalists in coalition with Liberal Democrat and Labour partners outnumbering Independent members.
There was a 71.4% turnout in the Nairn by-election with 6,601 ballot papers counted from a potential total of 9,448.
Nairn's other councillors are Liz MacDonald (SNP), and two Independents – Provost Laurie Fraser and Michael Green.