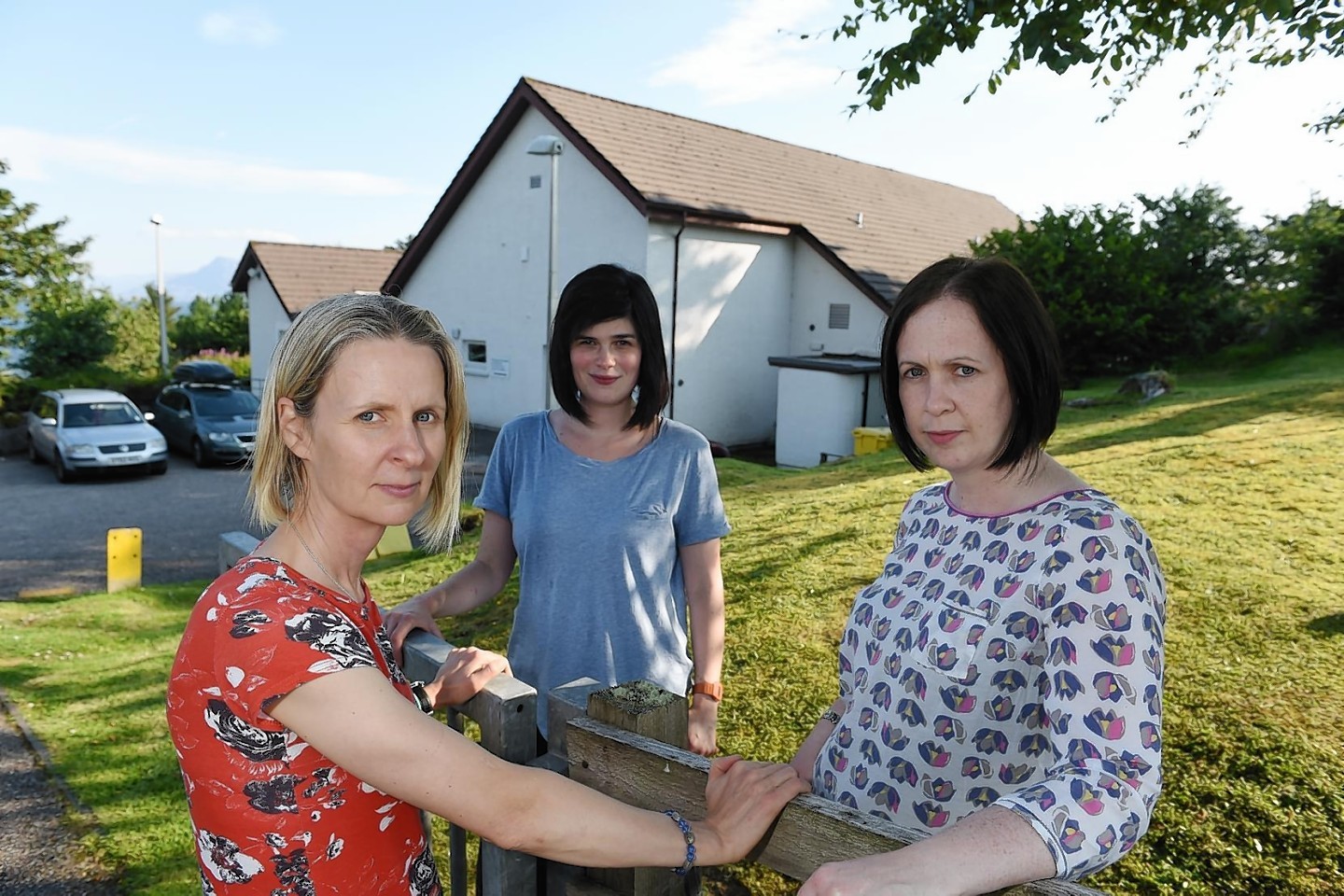 A decision to reduce an island school's complement of Gaelic teachers from three to two has been agreed without a vote in a three-minute discussion by Highland councillors.
Members of the education committee, meeting in Inverness, reluctantly confirmed the decision in line with the authority's established policy on pupil-teacher ratios.
They acknowledged a 700-signature petition urging them to retain the third teacher.
Sleat Primary (Bun-Sgoil Shleite), a Gaelic medium school on Skye which includes an English department, generally has a roll of about 60. Its number narrowly slipped below a threshold before last week's start of the new term.
Last term, it had additional staffing cover provided by a probationer due to maternity leave requirements.
The school's parent council launched an online petition in June in an effort to retain the three staff to avoid having a composite class where P1 to P4 would be taught together. It argued that "total immersion is vital".
Ironically, projected school rolls for the year after next suggest that a third Gaelic teacher will be needed.
The number of teachers across the region is adjusted annually to take account of fluctuating pupil rolls.
Skye councillor Hamish Fraser said sadly, the council's "hands were tied."
The council insists it remains "committed to delivering Gaelic medium education in accordance with the most recent advice on Gaelic education published by Education Scotland".
Sleat parent council chairwoman Fiona Hanson said: "We're extremely disappointed. They only spoke on the issue for three minutes. We know they can't ignore the ratios. What we want is for them to lower the ratios.
"For the sake of a year they're disrupting children's education."
Education director Bill Alexander said: "While a number of comments on this petition come from outside the council area, it is clear there is a lot of local feeling about this issue, hence why it was brought to committee.
"We have discussed this with the parent council. This is a matter of council policy that we apply to all schools."
He added that the department was confident it could deliver Gaelic medium education at Sleat "within the existing policy."
Sleat Primary is one of two Highland Schools designated as a Gaelic medium school with an English medium department. The other is at Staffin in the north of Skye.