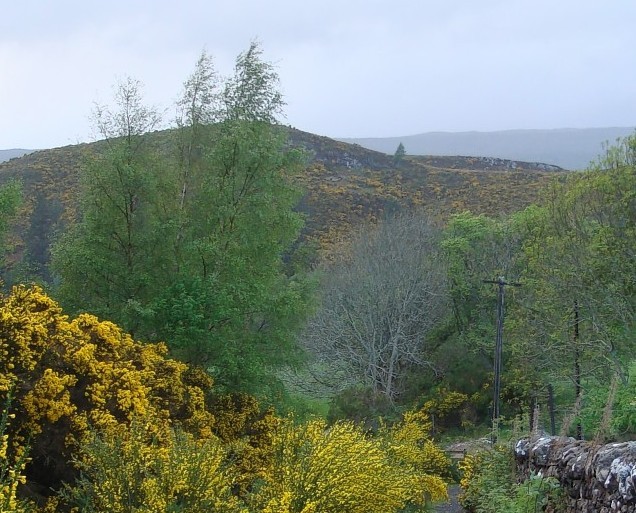 A councillor's insistence that a site visit is held to consider another proposed Highland windfarm has delayed the process.
Members of the south planning committee will head for the site of the Culachy wind project near the Corrieyairack Pass next month to assess the likely impact on a wilderness that draws thousands of outdoor lovers each year.
Developer RES wants to build 13 turbines up to 490ft tall on a 6,700acre site at Culachy, within the Corrieyairack Pass, east of Invergarry.
Meeting in Inverness yesterday, the committee was urged by planning officials to approve the project.
But city councillor Donnie Kerr successfully appealed for a site visit to establish the lie of the land before coming to a decision.
City colleague Thomas Prag agreed, but suggested the committee studied whatever visual aids were available within the council chamber to establish if such a visit was necessary.
Led by his colleagues, committee chairman Jimmy Gray put it to a vote and members decided 10-5 that a site visit was required. A date is being arranged for early December.
A delegation from RES had attended the meeting to hear the outcome.
Speaking afterwards, development manager Lisa Miller said: "The overall visibility of the windfarm is very contained, specifically from Loch Ness and key areas in Fort Augustus. We believe Culachy is a good example of a well designed and appropriately sited project.
"Councillors will have the opportunity to see that for themselves when they visit the site."
The company claims the scheme would be capable of generating enough renewable energy "to fulfil the needs of around 30,000 homes".
It promises £5.5million in community benefit over its 25-year lifespan.
The site is within the Creag Meagaidh Wild Land Area and close to two National Scenic Areas and several special landscape areas. It is also within 12 miles of special areas of conservation, special protection areas and several sites of special scientific interest.
The area is popular with walkers, climbers and cyclists, many of whom compete in the Corrieyairack Challenge charity events.
Fort Augustus and Glenmoriston Community Council has objected on the basis that there are already 10 windfarms within a 10-mile range.