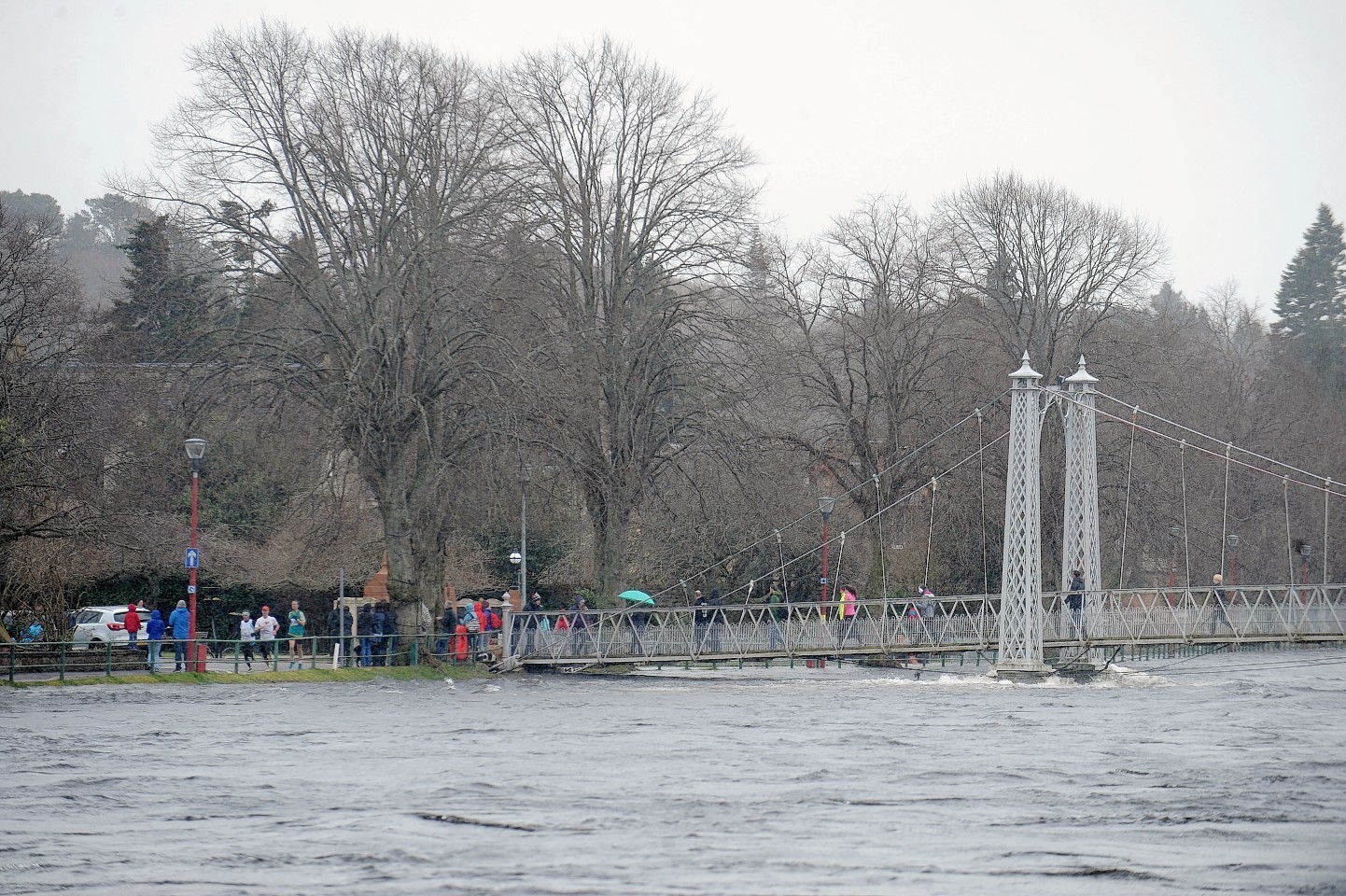 A north MSP has launched a campaign to protect one of Inverness's most popular walks from flooding.
Highlands and Islands Labour MSP David Stewart yesterday launched the 'Preserve Our Ness Islands' campaign and will e writing to the Scottish Environment Protection Agency and Richard Lochhead, Scottish Cabinet Secretary for Rural Affairs, Food and Environment, to see what can be done to stop regular closures.
Highlands and Islands Labour MSP David Stewart asked Highland Council if it had plans to protect the Ness Islands area of Inverness after some constituents approached him about its regular closure due to flooding.
In a letter, the council has confirmed that, because the area does not include any housing, businesses or "notable infrastructure", there would be no economic benefit to a flood defence for the Islands.
Mr Stewart says with climate change, the increased regularity of severe storms means Ness Islands would be flooded and closed on many more occasions.
He added: "We all want to see homes and businesses preserved from the terrible damage that flooding can cause and the council has done well with its building of new flood defences in the city.
"However, Ness Islands is such an attraction for Inverness – you just have to look at how often it is listed in tourist books and mentioned by locals as one of their favourite places. We should not let lack of cash and strict rules stop its long-term protection from the elements."
In a letter to the MSP, Highland Council's Director of Development and Infrastructure, Stuart Black, wrote: "Since Ness Islands does not include any housing business or notable infrastructure, there would be no economic benefit, through damages avoided, to building a flood defence around the Islands.
"Due to the very significant financial pressures on the council's Capital Programme, a flood protection scheme to protect the Islands from flooding is therefore not likely to feature in the foreseeable future.  In addition, such a scheme is very unlikely to attract Government grant."
The Council Director did point out that the council would continue to record the flooding of Ness Islands and the disruption it caused and erosion would be monitored and funding used to maintain the banks of the Islands should it become necessary.