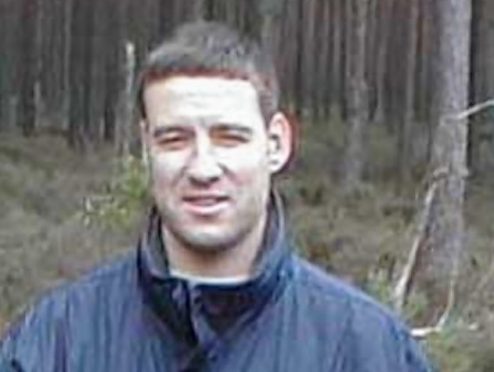 The most senior police officer in the Highlands has opened his heart to describe his personal anguish over the force's failure to solve one of the country's most shocking and mysterious crimes.
Julian Innes was a detective inspector in Inverness 11 years ago when he took a phone call from his boss about a murder that would send shockwaves across Scotland.
Today, he is chief superintendent and area commander for the north – but he has not forgotten about what unfolded on November 28, 2004, when he was told that Alistair Wilson had been shot dead on his own doorstep in Nairn.
Mr Innes said he "absolutely" accepted criticism from politicians and community leaders about the lack of progress in resolving the case, despite one of the biggest manhunts in Scottish history.
He also vowed that if there were any new evidence or development, his officers would be "all over it".
On the eve of the 11th anniversary of the murder last year, former Nairn provost Sandy Park said the was now "very doubtful" that the father-of-two's killer would be found, and that the seaside town had finally "moved on".
But Mr Innes has not.
"I was a detective inspector at the time of the Alistair Wilson murder, so I feel this one quite painfully that we haven't brought his murderer to justice," he said.
"I would expect the public and the communities of the Highlands and islands to keep challenging Police Scotland to get this solved. That's a reasonable expectation.
"I can tell you there's lots of police officers in Scotland that would love to get this solved as well.
"So when we get criticised for not solving it, my position as divisional commander is to accept that criticism absolutely.
"But they can be assured that if we have any information that would lead to the murderer of Alistair Wilson being caught, we would be all over it.
"The police as well as the communities, particularly of Nairn, are keen to make sure this person is caught."
Mr Wilson was gunned down on his doorstep while his children played inside his home. He later died at Raigmore Hospital in Inverness.
No one has ever been arrested and no motive for the murder has been established.
The Press and Journal revealed in December that police have now interviewed close to 2,700 people in the hunt for Mr Wilson's killer, and that they are still spending thousands of pounds a year on the case.
In response to a freedom of information request, the force released new figures which revealed that officers trying to catch the culprit have spent close to £15,000 on overtime, hotels, travel and food since April last year.
The probe is currently being led by Police Scotland's Specialist Crime Division major investigation team, which insists it "remains active and ongoing".