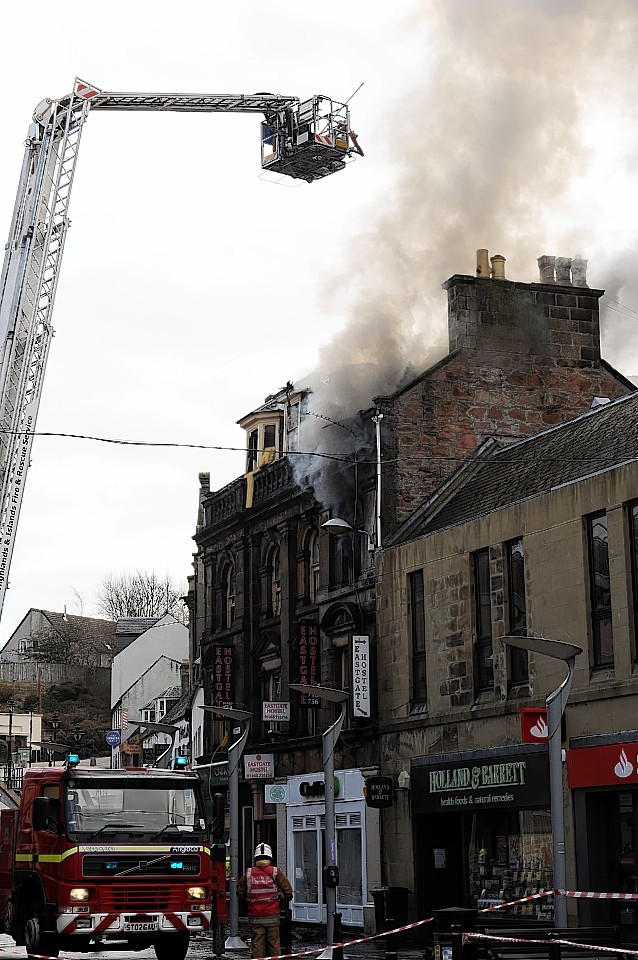 Major work to put a new roof on a fire-ravaged building in the centre of Inverness will get under way next month, accoridng to one of the owners.
The Eastgate Hostel was seriously damaged in a blaze in April 2013, and scaffolding and hoardings have surrounded the property since.
But now, the owner of the upper floors of the prime city location has given details of plans to start work next month.
In a statement, Imtiaz Ali said: "I am very aware of public concern about the state of the building which we own in part at 38 Eastgate Inverness.
I am pleased to say that we have appointed a firm of Surveyors/Project Managers to assist us in appraising the structure and getting a new roof on during the summer months."
He explained that informal proposals have been submitted to Highland Council, and the hope is to submit a formal application for a new roof over the next week.
He continued: "In the meantime we are removing further rubble from the building internally to allow for opening up works to gauge the condition of the structure. This will also include a light temporary inner roof covering to start to get the building dried out.
"We expect to have the Engineers back into the property during March and to finalise our appraisal of the structure for the new roof thereafter. Our aim is to get a new roof on the property during the summer months. At this stage we will be hoping to get the scaffold down, structural stability permitting and hoping to get a new separating floor in between the ground and first floor at the same time. This will allow the ground floor occupiers back into their premises."
Mr Ali and his co-owners have come in for criticism at how long the building has remained a no-go area, but he explained that the sheer number of parties involved made things difficult.
He added: "This is a multi owner building with three owners and in this situation it can take some time to sort out the legal issues. Unfortunately there are also three loss adjusters and three Insurance Companies ie nine parties in total involved. We have spent just under £100k ourselves in demolition, scaffolding and initial assessment of the building. So while it may appear that not a lot is happening at the moment, things are moving forward. I am however confident that as the majority owner we are making progress in resolving these matters. We want to have the building back in operation as soon as possible."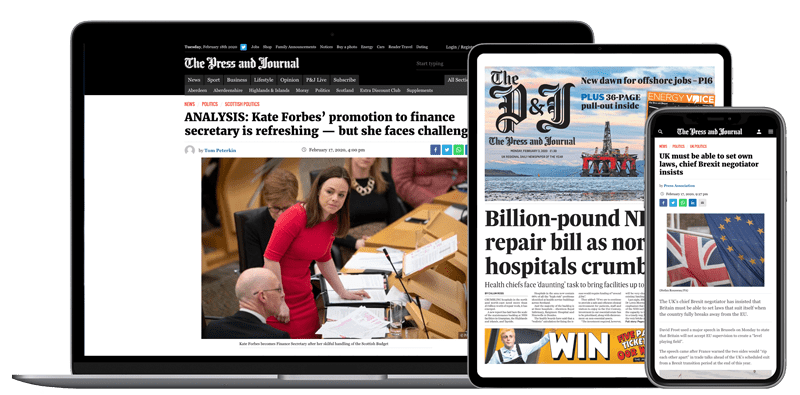 Help support quality local journalism … become a digital subscriber to The Press and Journal
For as little as £5.99 a month you can access all of our content, including Premium articles.
Subscribe