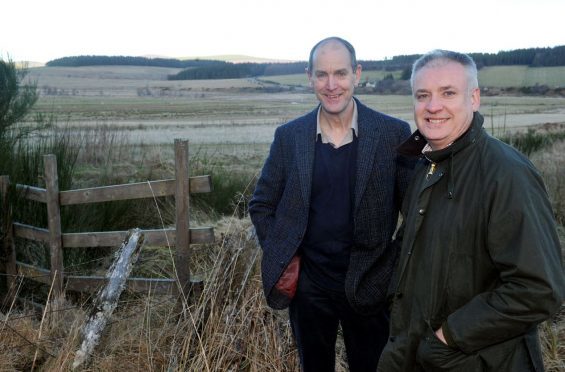 Moray's MSP is optimistic that woodland holiday accommodation and spectacular bike trails could be just the beginning of a new future for the Crown Estate in Moray.
Responsibility for managing the vast amount of forestry and farms will pass to the Scottish Government in April.
And long-term visions for the estates, including Glenlivet and Fochabers, are being drawn up to shape the landscape for generations.
Bike trails, which opened in the Cairngorms last year, have already proved a hit with thrill-seekers travelling to Moray from all over the country.
Woodland holiday accommodation is due to open near Tomintoul in June with village businesses expected to cash in on the extra tourists.
Yesterday, Richard Lochhead MSP, met Crown Estate bosses to learn what projects could be taken forward in the future.
He said: "I see a huge potential for opportunities from the devolution of the estates, both economically and socially.
"A good example in Moray of how the estates can work is the Wigwam holiday pods that are being built in Tomintoul, which will be a big boost to local tourism.
"Hopefully, there will be more bike trails to bring even more benefits to this stunning part of the country."
In addition to the tourist attractions, there are currently about 40 tenant farmers on the Crown Estate across the region.
Mr Lochhead is eager to ensure their views are also heard while plans for the 58,000-acre Glenlivet Estate and 13,500-acre Fochabers Estate are being formed.
Consultation events have already been held with residents about how they would like the land diversified in the future.
Andy Wells, head of property for the Crown Estate in Scotland, said: "We have invested in Glenlivet over many years to try and improve the long-term prosperity of the community and the viability of the businesses for farmers.
"We have been working very closely with the local development trust and the bike trails are a good example of that."
The Scottish Government's consultation on the future of the Scottish Crown Estates ends on March 29.