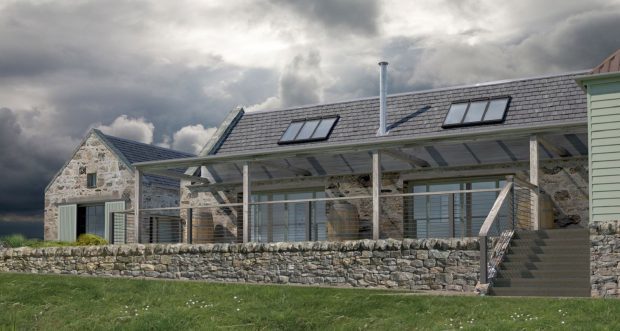 A Moray charity is inviting local children to help uncover an ancient farm steading and reveal secrets of the past from before the time of the Jacobites.
Inverharroch Farm is owned by the Cabrach Trust and a survey using ground penetrating radar has revealed intriguing anomalies there.
Now, young aspiring archaeologists have been invited by the charity to come and help investigate the mysteries buried deep beneath the ground.
Cabrach is a historical site with connections to illegal whisky distilling and the Cold War and a nuclear bunker situated there was opened to the public for the first time last month.
The features now being brought to light are, however, much older and will offer an insight into the Moray of centuries past.
Cabrach Trust Heritage Manager and trained archaeologist Peter Bye-Jensen is excited by the prospect and has been happy to speculate on the kind of things that could be hidden underneath the farm steading.
He said: "We will be digging several test pits in areas appeared on the GPS survey to have potentially unusual features and we'll be looking for traces of the history of these buildings, which may date back well before the Jacobite uprisings of the 17th and 18th centuries.
"I want to know why this farm was built on a hill with no water supply. Will we discover an old well in the middle of the courtyard, or even traces of historic fortifications?
"Who knows what might have been dropped down an old well or what old farming implements we might find, or will we discover remains of the area's connection with illegal whisky making?
"Whatever we might find, we are looking for people to come and join us in peeling off the layers of history of Inverharroch Farm."
The geophysical surveys were originally carried out as part of the Cabrach Trust's plans to convert the old steading at Inverharroch Farm into a heritage centre.
This would showcase the unusual history and culture of the area, which is a remote part of Scotland littered with abandoned buildings.
The trust is looking for children to help them wash and process the finds, as well as youngsters interested in digging them up in the first place.
Adults are welcome too and participation is free thanks to funding from Moray Leader and the William Grant Foundation.
Called the Cabrach Big Dig, the event takes place on September 22 and 23 and anyone interested in taking part should contact Ali at Cameronarch@btinternet.com or Peter at peter@cabrachtrust.org.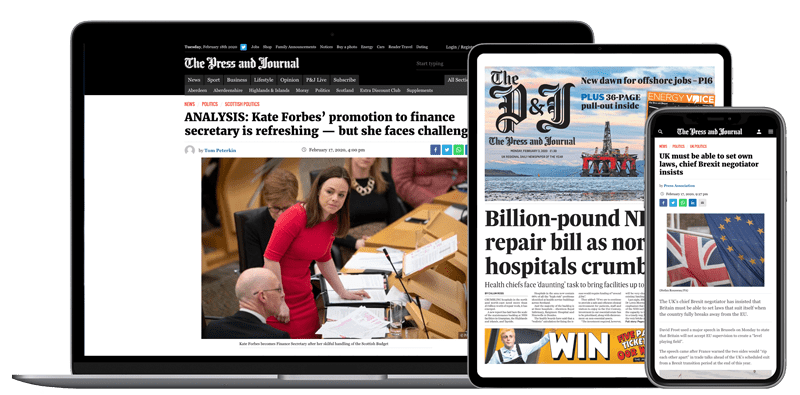 Help support quality local journalism … become a digital subscriber to The Press and Journal
For as little as £5.99 a month you can access all of our content, including Premium articles.
Subscribe