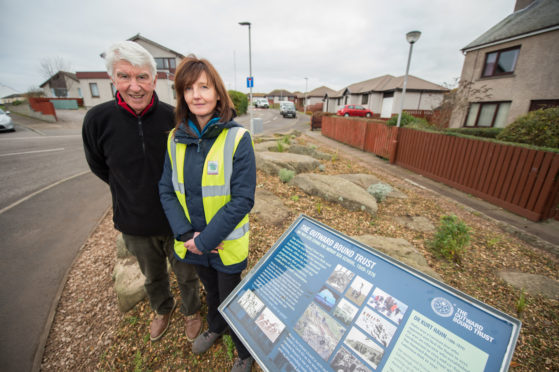 A group of green-fingered volunteers from Moray have helped to transform a eyesore piece of land into a place worthy of its history.
The patch of dirt in Burghead used to be the site of the popular Moray Sea School during the 20th century, although nothing remains of the buildings except a special plaque that showcases its history.
---
---
Since being installed on St Aethans road in June, the plaque has been surrounded by an unassuming landscape full of weeds and rubbish.
However, thanks to the work of Ed McCann, a former instructor at the school and Greenfingers training service, the piece of land is now thriving, with flowers planted there and decorative features such as rocks and bark.
Greenfingers is run by Health and Social Care Moray and offers horticultural based training and work experience to adults with learning disabilities.
Mr McCann was thrilled to see the end result of a couple of days hard labour from everyone involved.
He said: "Because of the plaque being here I thought it would be a nice idea to transform the area as before it was not doing the plaque justice.
"We felt that it would be nice to do a project through the Greenfingers team to make it really attractive and we thought this would be a nice balance because this is the actual site of the Sea School in this area here."
The Moray Sea School operated between 1949 and 1976 and was used by thousands of youngsters as they learnt to sail small crafts from Burghead.
It was launched by Gordonstoun founder Kurt Hahn as an educational programme to promote the principles of independence, resilience and self awareness.
Teenagers and children from around Scotland came to the coastal village to learn to sail, go mountaineering and rock-climb.
The school was closed in 1976 when the group behind it, the Outward Bound Trust decided to relocate to Loch Eil on the west coast of Scotland.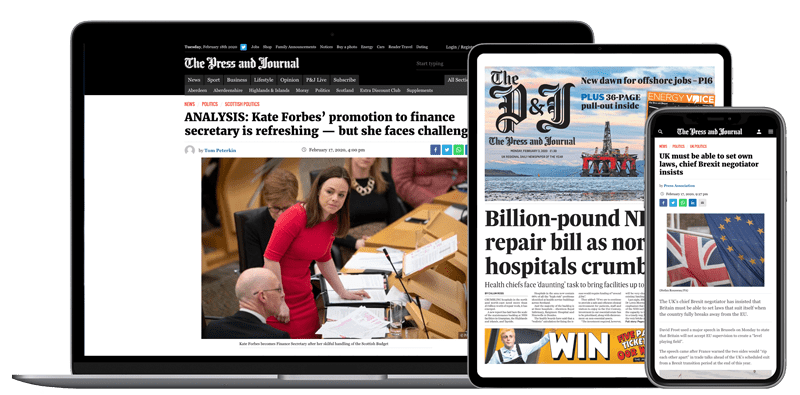 Help support quality local journalism … become a digital subscriber to The Press and Journal
For as little as £5.99 a month you can access all of our content, including Premium articles.
Subscribe