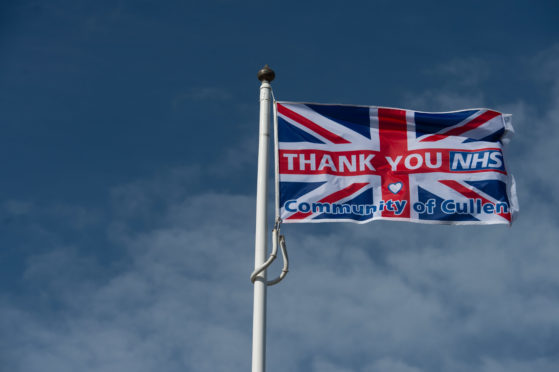 A flag celebrating the work being done by NHS workers across the country has been hoisted above a north-east town.
The coronavirus outbreak has led to countless shows of support for the health service during recent weeks as medics fight to contain the disease.
Now the Cullen Volunteer Group has created its own tribute to doctors, nurses and all other NHS employees.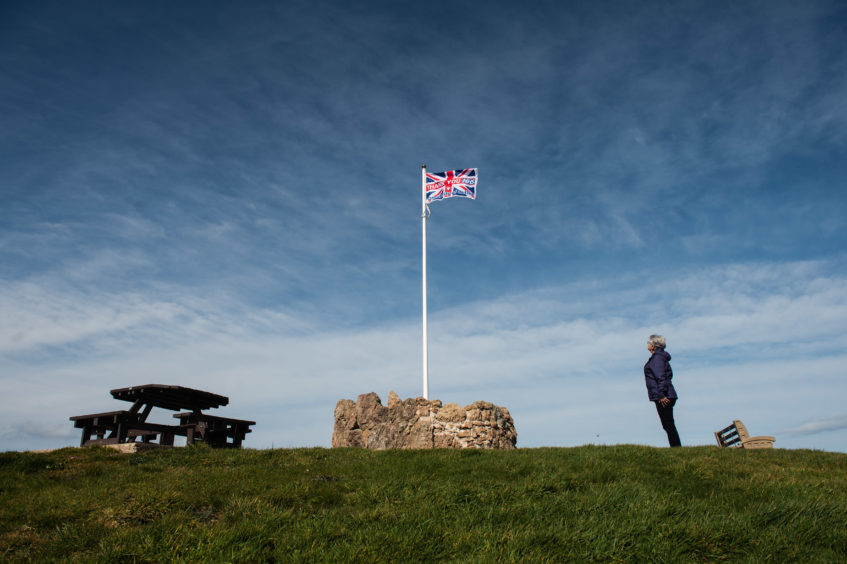 Yesterday the flag was fluttering in the strong breeze on the Moray Firth at the summit of Castle Hill.
It has become a popular spot for walkers since access was restored by the volunteers in 2018 following a massive project to clear vegetation while creating new paths.
The group has also supported locals during the current lockdown by donating food to the Cullen Bay Hotel, which is preparing meals to be distributed to those in isolation.
Irene Herd, who lives locally and retired as a nurse five years ago, walked to the peak yesterday during her daily exercise.
The Cullen resident believes the tribute is a reflection of the thoughts of people across the country.
She said: "I think everybody is doing the same sort of thing in their own way to show their appreciation.
"This one's about the NHS, but I know that everybody is pulling together at this time.
"In a small community like Cullen it really shows and it makes a difference."