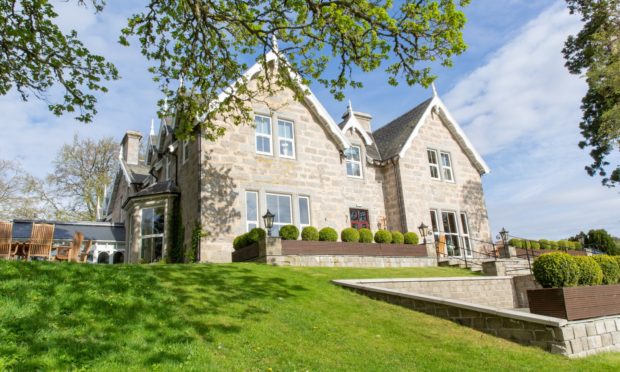 The owners of a "well-respected" north hotel have announced it is to stay shut for the foreseeable future.
Muckrach Country House Hotel, near Grantown, was forced to close its doors in March to keep people safe amid the pandemic.
But while other hospitality businesses are preparing to re-open, the 16-bedroom facility will not follow suit.
Its owners said they have made the "heart-wrenching" decision to remain closed "until further notice".
In a statement on social media, they added: "This devastating and ongoing global pandemic has forced the closure of our business and will continue to impact the whole of the hospitality sector.
"While the government has indicated the hospitality sector may begin to re-open soon, we have come to the painful conclusion that, as a result of Covid-19 and social distancing, there is no alternative but to keep our hotel closed.
"We would like to take this opportunity to thank our loyal customers, our local community and our valued team for their continued support in making the Muckrach Country House Hotel the place we know and love."
Ward councillor Bill Lobban said the closure was "very disappointing and very sad".
He added: "Obviously the tourism sector in the Highlands is going to be under real pressure until we are fully free from the effects of the coronavirus pandemic.
"It's not good for our economy to lose any business at this time, and certainly not a well-respected one like this.
"But it is not the first to close and I'm afraid it won't be the last.
"Our economy in the Highlands, especially in this area, is really reliant on tourism.
"I think an awful lot of businesses are going to be under real pressure."
The hotel also received messages of support from local firms online.
A spokesman from Craggan Outdoors said: "The hotel has been a wonderful addition to the local area over the last few years.
"You guys have clearly poured your heart and souls, not to mention the big money, into developing such a fantastic establishment.
"It is dreadful also for all the staff that have lost their jobs, with this of course having a knock-on to the local economy."
And a message from the Cairngorm Gin Company said: "We are indeed very sad that you have been forced to make this heart-wrenching decision.
"We sincerely hope that circumstances may change in the near future and look forward to, hopefully, having the opportunity to work alongside you once again."