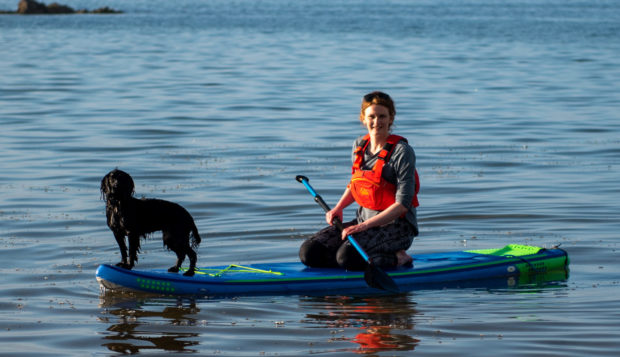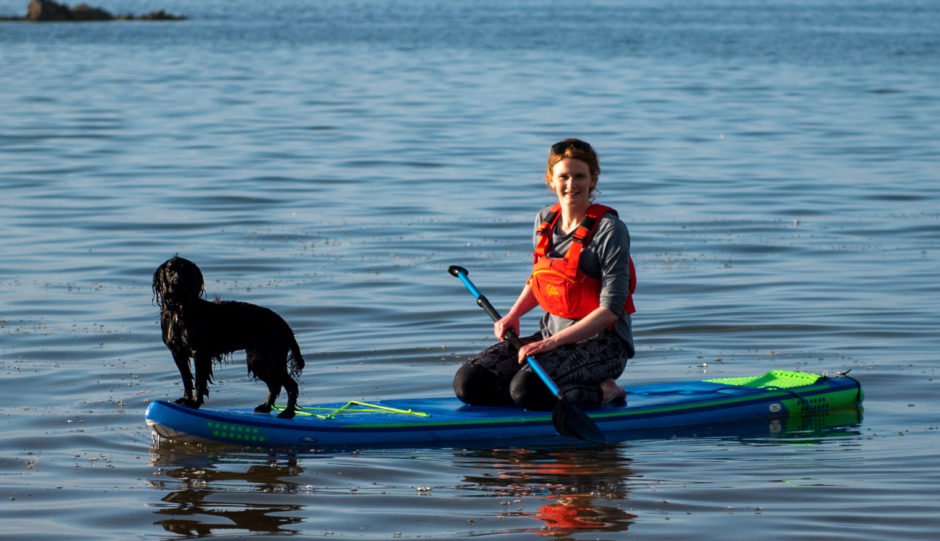 Cora the cocker spaniel has been living it up in lockdown, taking to her paddleboard in Moray.
The 20-month-old dog is the family pet of Annie and Mike Robinson – but she was staying with their daughter and son-in-law Amanda and Nathan Savory in Lossiemouth when lockdown kicked in.
And now, her stay has now come to stretch to almost five months.
The black spaniel has been a lifesaver for Mr and Mrs Savory who have said she has kept them entertained, with constant walks and more sporty activities.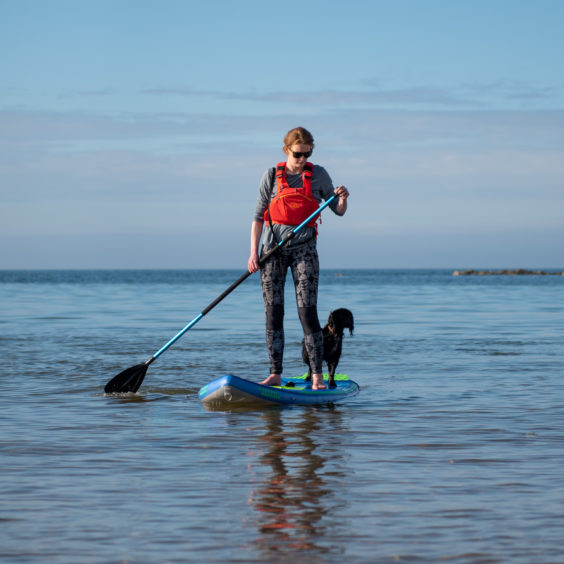 Mr Savory, who has just started his own photography venture, said: "We agreed to dog sit for Amanda's parents who were going away for a holiday to South Africa for five weeks.
"They actually had to call their trip short and they landed two days after lockdown had started so it was a little bit touch and go as to whether they would make it back.
"Then because the country was in lockdown we were not allowed to go anywhere so we have been looking after her for four or five months now when it was only supposed to be four or five weeks.
"I am not going to lie, we have absolutely loved having her.
"She has been an absolute joy."
The husband and wife duo taught young Cora how paddleboard in February and she has since taken to the high seas, even trying to hijack other people's boards.
Journeys have been restricted to short distances from the shoreline as they await the arrival of a doggy lifejacket so Cora can take to the open seas.
Cora will soon return south to Kendall in the Lake District.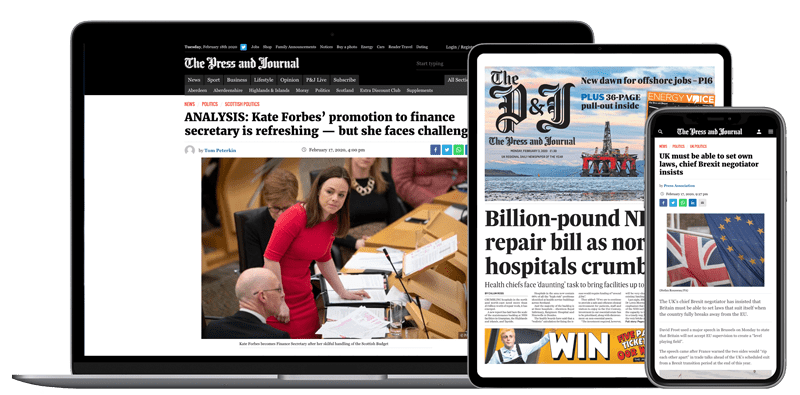 Help support quality local journalism … become a digital subscriber to The Press and Journal
For as little as £5.99 a month you can access all of our content, including Premium articles.
Subscribe