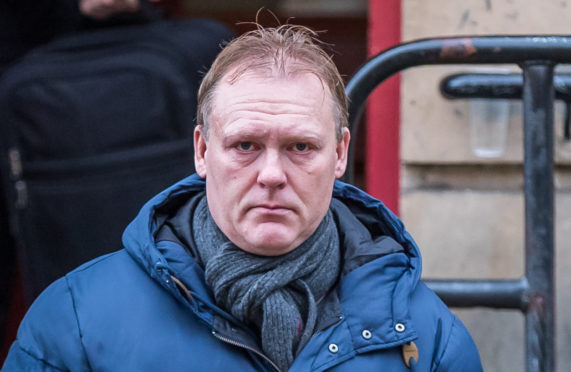 A Moray fisherman who earned almost half a million pounds in five years and didn't pay any tax has been jailed for 15 months.
At Inverness Sheriff Court, Alan Hunter of Milne Road, Fochabers, appeared for sentence after previously admitting defrauding HMRC of £90,000 in revenue between 2012 and 2017.
He had originally been charged with a higher sum of £124,000 from 2010.
The self-employed share fisherman failed to submit any self assessments during that period, fiscal depute Robert Weir told the court.
Imprisoning the 51-year-old, Sheriff Ian Cruickshank told him: "This is an extremely serious charge of dishonesty over a five year period. You failed to declare £425,000 of earnings and failed to pay £90,000 in income tax.
"This was a wilful and deliberate act and there is no alternative to a custodial sentence."
Hunter's solicitor Keith Tuck said his client had the offer of a skipper's job which may enable him to repay £30,000 a year. But after hearing that Hunter faces a Proceeds of Crime order which would see the confiscation of any of his remaining assets, the Sheriff decided to jail him immediately.
Mr Tuck added that Hunter's marriage had broken up and that the money was spent on "providing a lifestyle" for his second wife.
Hunter was caught in Operation Ode 17, an investigation into the suspected fraudulent evasion of income tax, the court heard.
Mr Weir said: "He was a share fisherman working on the vessel Carina and the Don Fishing Company paid Hunter his share of the profits for working on the boat.
"A share fisherman is not employed under a contract of service and gets paid by sharing the profits, and all should be registered as self employed.
"The company has their main office in Peterhead and provided HMRC with details of who crews their boats. It was then discovered that Alan Hunter, although registered for self assessment, had never actually declared earnings or paid tax or national insurance.
"Over the years, HMRC has tried, with mixed success, to contact Hunter. In 2005 he advised HMRC that he was living in Florida." Mr Weir went on.
Cheryl Burr, assistant director in HMRC's Fraud Investigation Service, said: "Hunter chose not to declare his income and thought he could pocket the money, which should have been funding vital public services.
"Most people pay the tax they owe, when they owe it, but a small minority think they are above the law. No matter how well you think you've covered your tracks, nobody is beyond our reach."