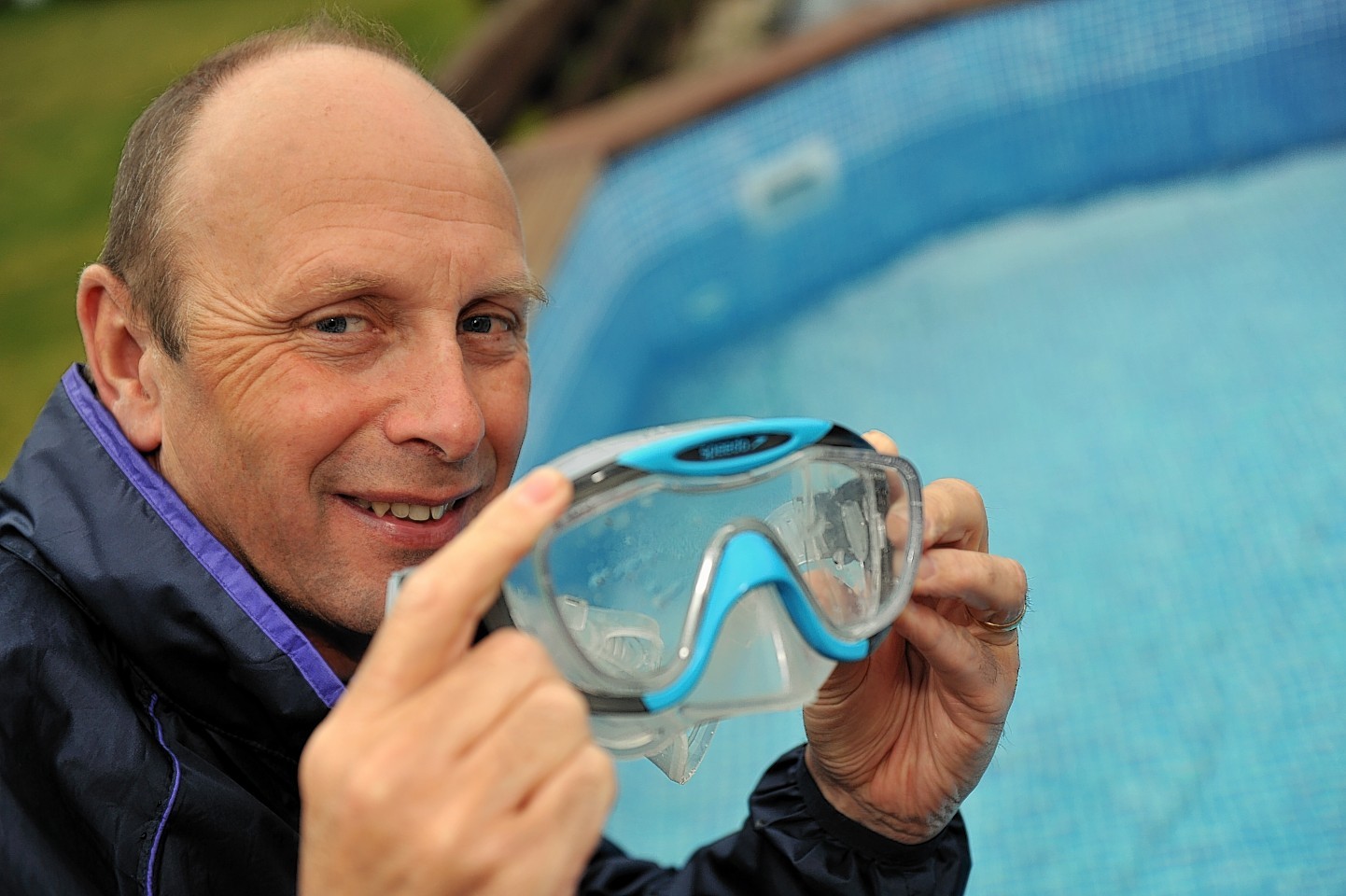 A Moray adventurer has succeeded in his daring bid to swim across the world's third largest whirlpool.
Ken Brown fought his way over the infamous mile-and-a-half Gulf of Corryvreckan, off Jura, in just 33 minutes.
Normally it would be suicide for anyone to attempt the swim.
However, the 54-year-old, who is an experienced swimmer, took advantage of a window of opportunity that lasts about an hour when the tides were right – making it possible.
Speaking after his success, the tired but very relieved and happy Keith resident said: "I'm delighted. It was an amazing experience.
"The currents were really strong but although there was a safety boat with me it wasn't needed.
"The water was a relatively warm 12 degrees which helped.
"And while you could see loads of jelly fish in the water they were at a depth of about 10ft so they were no bother."
Swimming the Corryvreckan straits fulfilled a lifetime's ambition for Mr Brown whose novel training method has raised a few eyebrows over recent months.
His daily routine involved taking dips in a 12ft pool that he constructed in his back garden at Union Street.
And to make it feel like he was out in the open sea he tied one end of a bungee rope to his ankles and the other to an anchor outside the pool.
The swim was undertaken to raise funds for the Maggie's centre in Aberdeen which provides care and support for people with cancer.