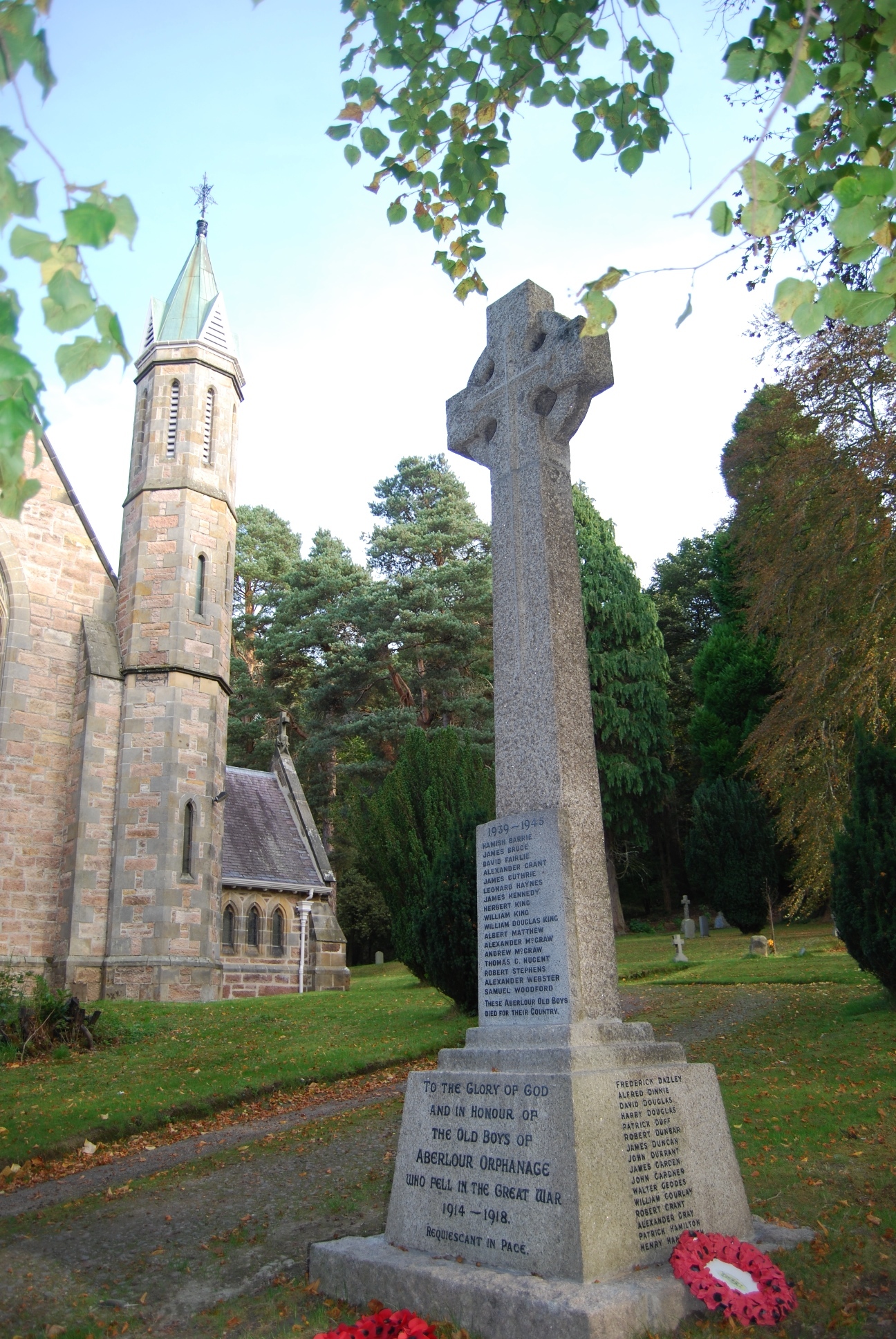 A memorial honouring Moray orphans who lost their lives in World War I will be rededicated at a special ceremony next month.
The Aberlour Orphanage War Memorial, set in the grounds of St Margaret's Church, has been restored to mark the centenary of the Great War and commemorate the young men whose names appear on it.
Members of the public are being invited to the rededication service led by the Bishop of Moray, Ross and Caithness the Rt Rev Mark Strange..
It will be held at 10am on Sunday, November 16.
Founded in 1875, the Aberlour orphanage was once home to 500 children.
After the outbreak of war in 1914, the self-proclaimed Aberlour "family" were heavily involved in the frontline efforts, with a total of 289 boys leaving the home to fight for their country.
In November 1924, the warden, staff and orphans erected a war memorial to commemorate the 62 "old boys" who fought and died.
The orphanage closed in 1967, but the Aberlour Children's Charity continues to help vulnerable youngsters all over Scotland.
SallyAnn Kelly, chief executive of Aberlour Children's Charity, expressed her gratitude to the War Memorials Trust and the Mrs M A Black Charitable Trust for their support in restoring the monument.
She said: "We are extremely grateful to the War Memorials Trust and the Mrs M A Black Charitable Trust for their support, which has enabled us to restore the war memorial to its former glory in time to commemorate 100 years since the First World War.
"The quality of the restoration is a fitting tribute, and we hope that many people from Aberlour and beyond will join us at this poignant service to remember the sacrifice made by the young men of the Aberlour Orphanage, who should never be forgotten."
Ann Black, of the Mrs M A Black Charitable Trust, said: "The boys at Aberlour were boys who were valued and loved.
"It's a fitting tribute to the boys who went to war and didn't come back."
The service will be followed by refreshments in the church and a screening of a short film created to remember the orphanage's "old boys" and the letters they sent back home during World War I.