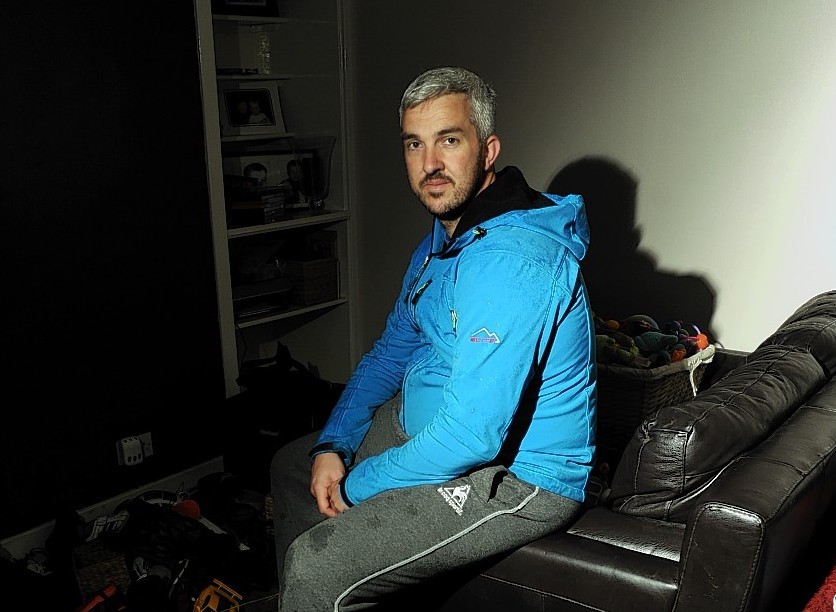 A Moray family left "worse than homeless" by a flood insurance anomaly have had their woes compounded by the fact their next door neighbour received full cover.
After Bertha struck in August, John and Emma Fielding were washed out of their home and had to wade down Main Street, Dallas, carrying three young children and two dogs to safety.
The experience was traumatic, but Mr Fielding, 34, was comforted by the knowledge that the Elephant insurance premium he had been paying since October 2011 would cover the estimated £15,000 of damage in his terrace-end cottage.
However, while nine other evacuated homeowners had claims upheld — including the family's next door neighbour Terry Dey — the Fieldings were refused cover, which sparked the onset of a two-month nightmare.
Mr Fielding unknowingly failed to declare on Gocompare that his home was less than quarter of a mile from a river when he originally applied for his policy, which resulted in Integra — the actual insurance company operating under the Elephant name- nullifying his claim.
Speaking last night, Mr Fielding said that while he will keep fighting the case with the ombudsmen, he was almost consigned to putting a lid on the whole "bonkers" ordeal.
Mrs Dey's cottage adjoins the Fielding's home and, despite the fact she is the same distance from the river, her insurer fully covered her for damage caused when the river burst its banks.
The 66-year-old said when she took out her cover she was asked if her house was near a watercourse or river. She said 'yes', but did not know exactly how far, adding: "It then moved on to the next question, which was 'Had I ever been flooded', and I said 'No.' That was good enough for LV = Frizzell."
Mr Fielding, an offshore engineer said: "We're obviously still devastated. We're more homeless than a homeless person. We have running water and no kitchen, but I'm almost at the point where I'd like to just get on with getting the house sorted out and move on now.
"My new insurers, Halifax, didn't even ask about how close I was to any water course. It's absolutely bonkers.
"It just exposes a financial lack of ownership from the company. They didn't even know how far we were from the river. I measured it and told them. But, I find it hard to believe nobody has ever done a check. They provide something with no liability.
"They invited us to take it to the ombudsmen. Before insurers are doing that, they must think they are in a position where they are bullet proof."
An Integra spokeswoman said: "Had we been made aware of the close proximity of Mr and Mrs Fielding's property to the River Lossie, we would not have provided insurance cover. Accordingly, we have deemed the insurance to be null and void."
Elgin financial advisor, Robert Stewart, of R.F. Stewart Ltd, said: "Basically, your cover is what you take out. If the consumer of that insurance policy ticked a box to say they're not in a certain distance then that is what you are covered for. I'm not backing up the insurance company, but it all depends on the original application process."