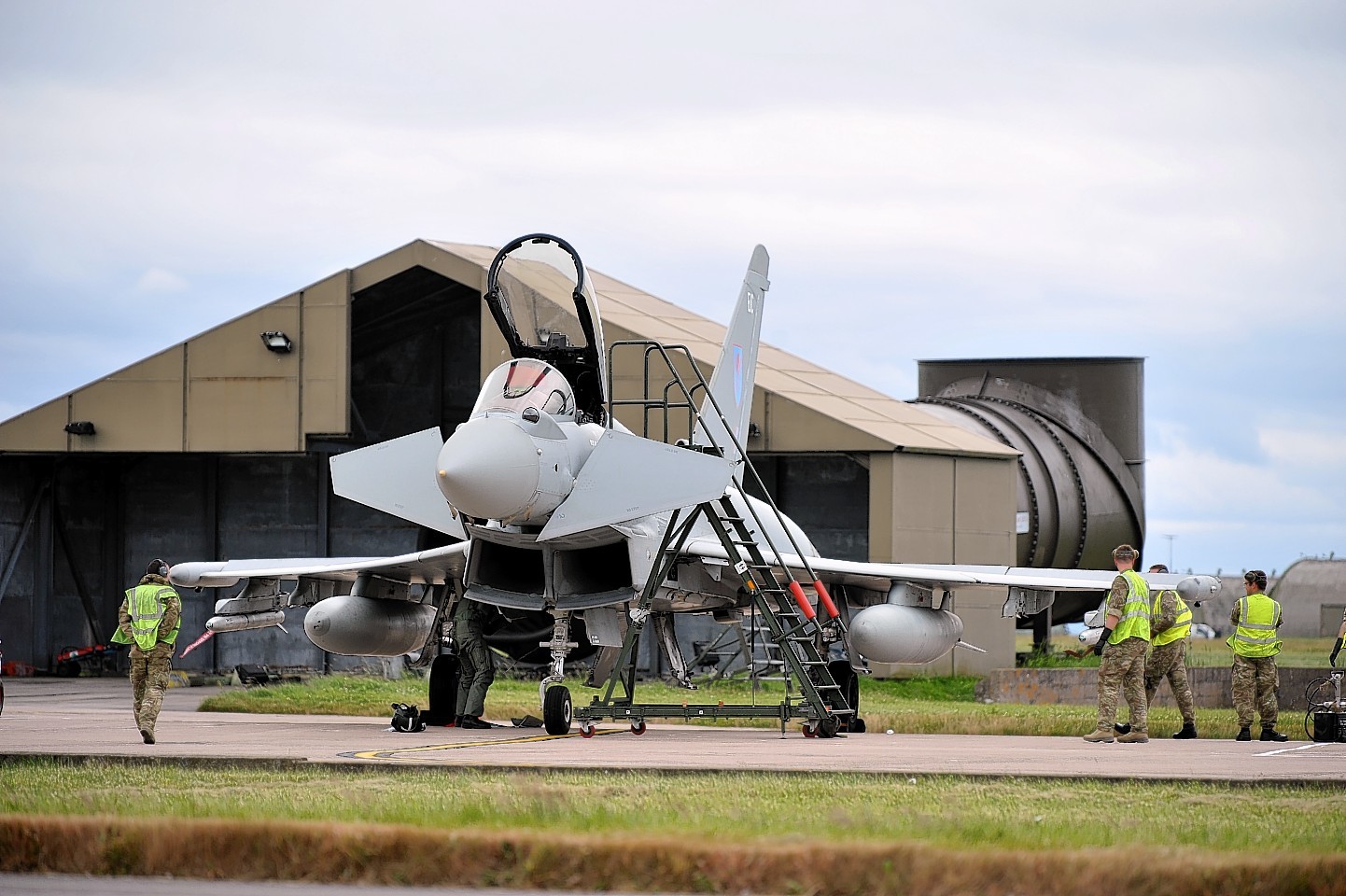 One of the oldest air force squadrons in the world will be officially re-launched at RAF Lossiemouth next month – completing a transformation of the base.
The Ministry of Defence confirmed to the Press and Journal last night that Number II (Army Co-operation) Squadron – or 2 Squadron – will stand up in Moray in January.
The unit, which was originally formed in 1912 and was the first to fly British air sorties over France in World War I, will be the third and final Typhoon squadron at Lossiemouth.
Previously flying Tornado GR4s out of RAF Marham in Norfolk, the famous name is moving to Moray almost three months ahead of schedule.
The decision to turn Lossiemouth into one of the UK's two Typhoon bases saved it from closure in 2011, after it was announced that the Tornados would be taken out of service.
Two supersonic Typhoon squadrons have already arrived from the former RAF Leuchars base in Fife, and have started their new role as northern Britain's "Quick Reaction Alert", intercepting airspace threats at any time of the day.
In the last few weeks they have twice been scrambled to escort Russian aircraft away from the UK.
Angus Robertson, Moray MP and SNP defence spokesman, said: "I know that 2 Squadron will be warmly welcomed to our community, who are hugely supportive of the military with long-standing defence links that have built up over decades.
"The increase in personnel is, of course, also good news for local businesses and organisations which see many benefits from the local bases."
RAF Lossiemouth has been undergoing an £85million upgrade to prepare for the arrival of the Typhoons, including the construction of a £7million "hush house" to test engines on the ground, and a £5million support and maintenance facility for Rolls-Royce staff.
It is already home to 6 Squadron, which arrived in the summer, and 1 (Fighter) Squadron, which made the transfer from Fife in the autumn.
Members of 2 Squadron were due to join them on March 31, but that date has been brought forward to January 9.
The unit has historic links with Scotland, having been based from 1913 at the first operational Royal Flying Corps site in the UK, just outside Montrose.
Since World War I, it has traditionally been associated with a reconnaissance role, and spent time in Ireland in the 1920s.
During World War II the squadron flew over France in fighters such as the Tomahawk, Mustang and Spitfire.
Based in Germany for much of the Cold War, in the 1950s the unit flew Meteors, Swifts and Hunters, until they were replaced by Phantoms in 1971, and then Jaguars from 1976.
After returning to the UK at Marham, the squadron has been equipped with Tornados since 1989.
It served in operations in Libya, the Balkans and Iraq, with its last tour of duty in Afghanistan earlier this year.