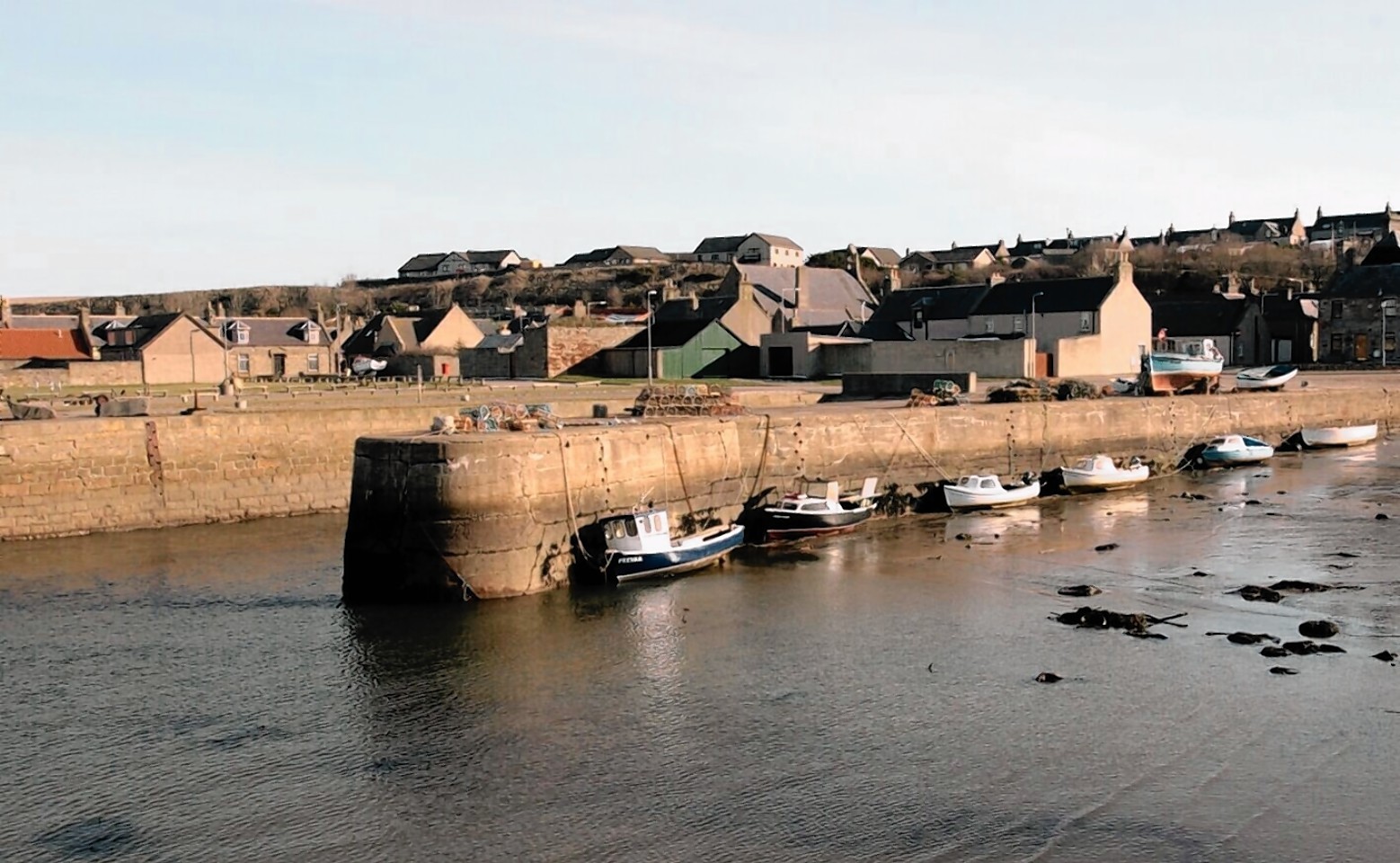 Portgordon Community Harbour Group members were buoyant last night after local residents declared full sail ahead to regeneration plans.
The results of a "community question" – delivered to 330 households in the village to gauge opinion on the way forward for the historic anchorage – were announced during a public meeting at the Lampie Hoose.
Residents were asked whether they wanted to repair and regenerate the harbour to a "serviceable standard" beyond its current state, repair and maintain the harbour as it is, or abandon the harbour to land fill.
Of the 330 response sheets distributed, 107 were returned on time, and 84% of those who voted gave their backing to regenerate a whole new waterfront development on the current site of the harbour.
The consensus is aligned with the community harbour group's vision of the "repair and regeneration of the harbour to a serviceable standard, including navigational aids, leading to future development of the harbour and its immediate area, with pontoons for leisure craft and berths for fishing vessels.
The project would include electricity and running water, toilet facilities, heritage and wildlife information, and landscaping with a picnic area."
Harbour group chairman Lee Brown said: "The exercise was successful. Fair play to those people. They did what was required of them. Now, we will have to go into further depth about how we should go forward."
Following the meeting, Portgordon Harbour-users representative Johnny Dunbar said he was "delighted" with the result.
He said: "I'm delighted with the public responses. It's good to see the community spirit for the regeneration of the harbour."
Councillor Margo How, Fochabers Lhanbryde, who grew up in Portgordon and is a huge supporter of the project, said: "I think it is a marvellous response, and it bodes well for the future.
"The local people have shown they are responsive, and they show they care about it. It shows the exceptional work done by the committee."
The community group is now set to consider the possibility of a Local Management Agreement with the current owners of the harbour, the Crown Estate, which would give the group a greater say in how the harbour is managed.