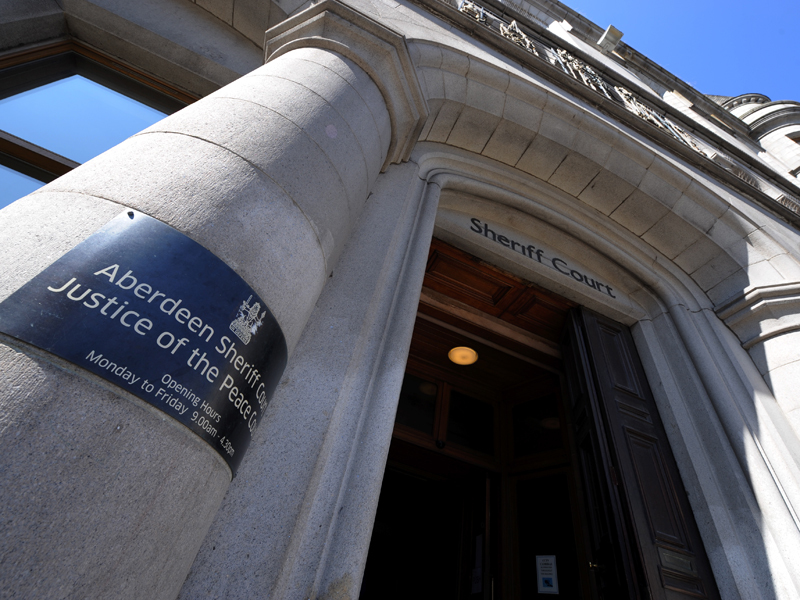 A dental nurse has been allowed to keep her driving licence after carelessly overtaking a lorry in the face of an oncoming police car.
Marny Boaler became frustrated when she got stuck behind an articulated truck as she drove to work in Inverurie.
The 39-year-old pulled out on the A96 Inverness-Aberdeen road and began overtaking the vehicle in front of her.
However, as she started to move past the lorry a police car, driven by constable Carle Wright, had to slow down to avoid colliding with her.
Truck driver Denis Cowie also had to slam on his brakes to ensure she could pass without there being a crash.
After the near-miss the police car turned around and Boaler over was pulled over.
Yesterday she appeared at Aberdeen Sheriff Court and admitted driving without due care and attention on November 11, 2013.
She had originally been charged with dangerous driving but the Crown accepted her guilty plea to the lesser charge.
Representing the first offender, solicitor Gail Goodfellow said her client had been driving from her home in Moray to her work in Inverurie.
She said Boaler, of 16 Bailie Drive, Elgin, had been stuck behind the lorry and thought that she would be able to overtake safely.
She said Boaler had not noticed the police car when she started to overtake and had not left herself enough room to pull back once she had started the manoeuvre.
Mrs Goodfellow said her client had been extremely shocked by the incident and, that same week, she was diagnosed with thyroid cancer.
She said she had only just recovered from her illness and was hoping to start back to work next month.
The solicitor asked Sheriff Graham Buchanan to consider allowing her client to keep her licence as it would be the only way she would be able to continue working.
The sheriff agreed and fined her £450 and added six penalty points to her licence.