 Residents of a Moray town have hit out at new plans to build two access roads through a residential area.
Tulloch of Cummingston is building a new 250 housing development on the outskirts of Lossiemouth.
At the pre-planning stage Moray Council requested two access roads be added leading directly onto Boyd Anderson Drive.
Locals say the change will cause extra congestion to an already busy road, which is used by traffic to get to the nearby Co-op as well as Lossiemouth High School.
The newly-formed Stop the Boyd Anderson Drive (BAD) Access Group has launched a petition calling for the resurrection of the original plan.
The petition has already attracted 200 signatures and campaigners expect to get many more before it is presented to the local community council next Tuesday.
Gillian Priestley, a leading figure in the group, said: "I think the biggest problem is the effect that it's going to have on Boyd Anderson Drive.
"This area is a magnet for speeders. I've already witnessed two accidents outside my house. One was a car that went right through my wall. It's not a safe road at the best of times.
"The new plans greatly affect the residents living in this area."
Robert Murdoch, a former Moray councillor for Lossiemouth who is supporting the group, said: "Moray Council are supposed to consult people for planning applications but all they did was carry out neighbour notifications as if it was an extension to something.
"Only 11 of us got notifications so not many people knew about this.
"We are not opposed to the new houses, but all we are saying is that this is not the place to put vehicular access.
"They can develop the site adequately without putting in the through road."
A council spokesman said: "The council only very recently held a consultation on the proposed local development plan which included a drop-in event in Lossiemouth.
"The responses to that consultation will be considered carefully and will form the basis of a report which will go to elected members in due course."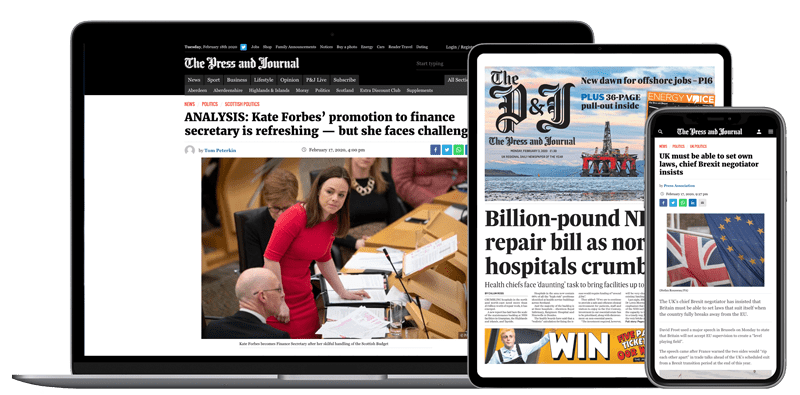 Help support quality local journalism … become a digital subscriber to The Press and Journal
For as little as £5.99 a month you can access all of our content, including Premium articles.
Subscribe