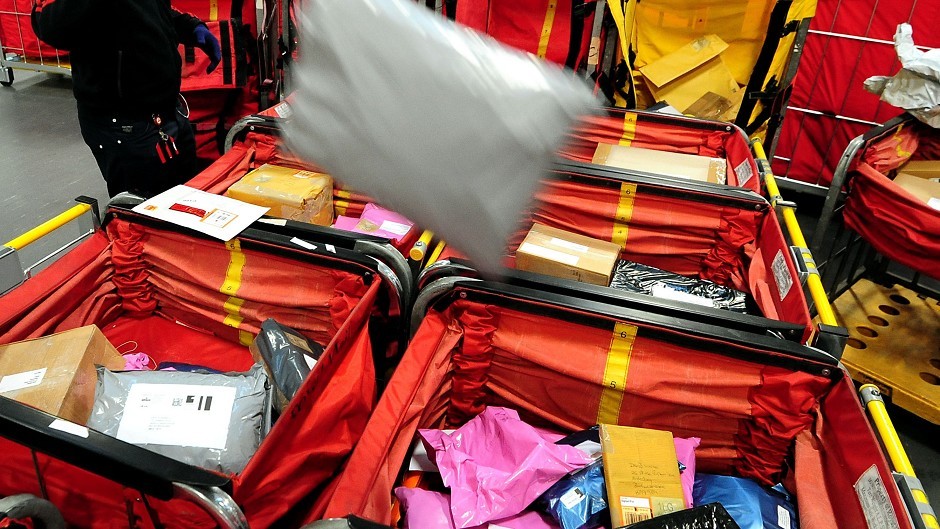 The Scottish Government has vowed to fight the so-called postcode penalty which means rural residents "pay through the nose" for deliveries.
About half of online retailers currently charge residents in the Highlands and islands an average premium of £15 to have their purchases delivered.
MSPs urged action on the "unfair" charges which, according to Citizens' Advice Scotland, can have a "serious impact" on the rural economy.
Following a Holyrood debate, which was brought forward by independent Highland MSP John Finnie, Transport and Islands Secretary Derek Mackay promised to look at ways his department could help alleviate the situation.
One possible solution would be extending a low cost ferry fares scheme to include freight transport.
Mr Finnie said: "This is the latest step in a long running campaign.
"High delivery surcharges have not gone away. Businesses are affected too – 15,000 are thought to be at a disadvantage because of the surcharges they have to pay."
Orkney MSP Liam McArthur also urged action on the issue, but said he feared a possible tariff support for freight vehicles would not remedy the situation in his area.
He said: "It is unfair that people living in Orkney can find themselves paying through the nose for deliveries they have purchased online.
"This affects many local small businesses as well, who often face increased costs.
"During the debate this afternoon, it was suggested that one way the Scottish Government could help would be to extend the availability of Road Equivalent Tariff (RET) support for freight vehicles.
"This might be true but it would be of little benefit to people or businesses in Orkney, unless we see a change of heart from ministers over our continued exclusion from the government's cheaper ferry fares scheme."
Royal Mail does not charge any additional fees for delivering to rural areas.