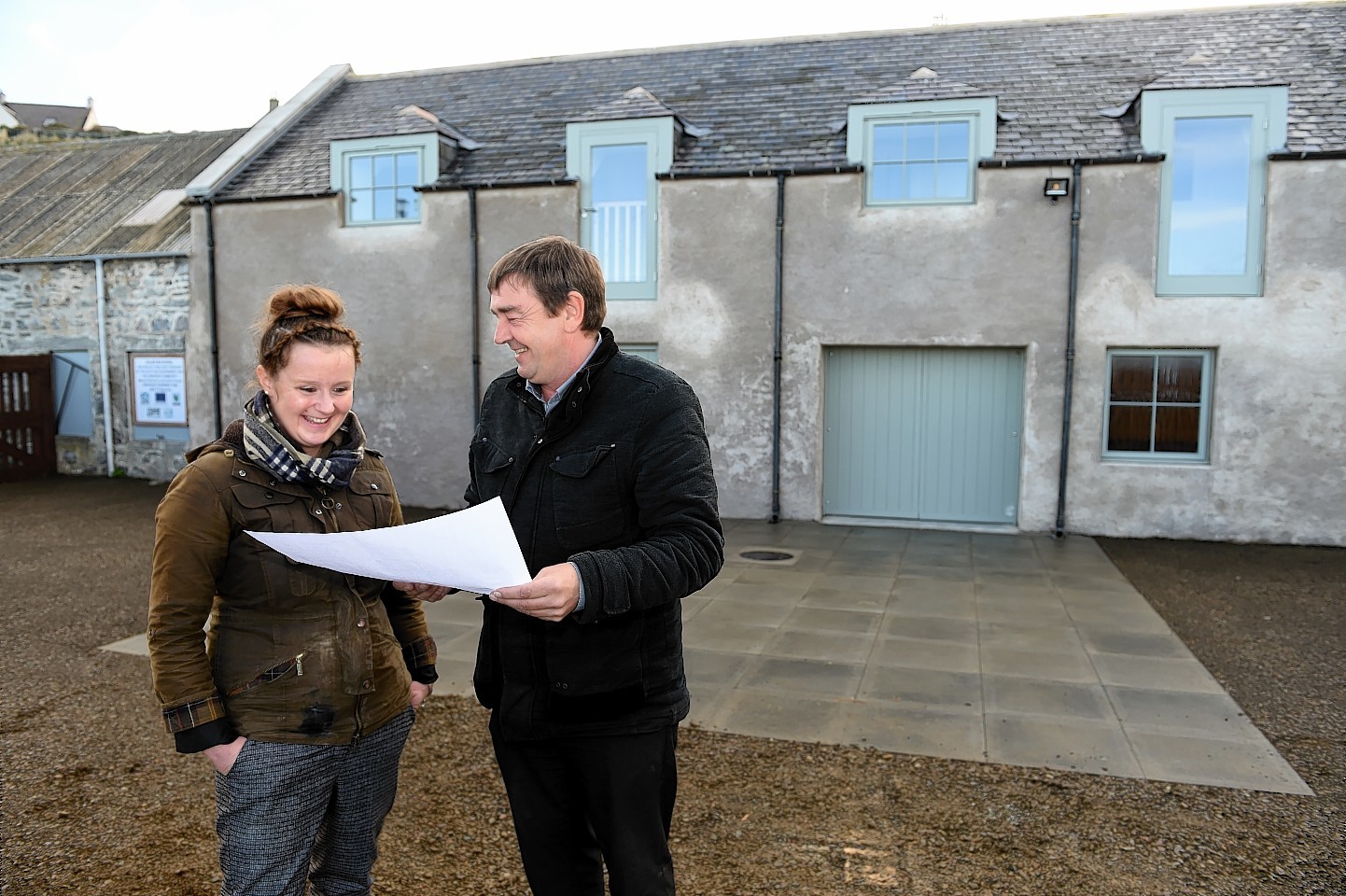 A coastal community group will usher in a new era for water sports in Moray with the launch of a purpose built centre at a historic fishing port.
The £500,000 Cullen Sea School will open its doors towards the end of this month and is aimed at boosting the popularity of aquatic pursuits in the area.
The project has been led by the Three Harbours Association, which represents ports at Cullen, Portknockie and Findochty.
The group has spent years converting an abandoned row of boat stores at Cullen's quayside into the new venue which will be used to train people in various water-based activities.
Instructors will provide lessons in canoeing, coastal rowing and kayaking, and there will also be classes where people will learn how to build their own boats.
And the enterprise will be given the royal seal of approval on Monday, October 26, when the Queen's cousin, the Duke of Kent, officially opens the new venue.
The duke will be joined by Lord Lieutenant of Banffshire Clare Russell to meet those behind the project and tour the building.
Vice-chairman of the Three Harbours Association, Ashley Mowat, yesterday outlined his aims for the site.
Mr Mowat said: "It has been a long haul to get this building up and running, as it was really not in a great state previously.
"We are aimed mainly towards the people around this area, but we are hoping to attract clubs and schools from further afield in time.
"Schools are very important to us, and we'd be keen to incorporate woodwork lessons along with our boat building at the Sea School."
The building's ground floor is devoted to developing practical skills, and its upstairs features male and female changing and showering facilities, a kitchen area and a meeting space.
In 2012, The Three Harbours Association secured a community asset transfer on what had become a dilapidated property.
Work on its restoration began nearly a year ago, and was organised by Forres-based LDN architects.
The Three Harbours Association's primary aim is to revitalise once-thriving ports which have fallen into decline.
The renovation was financed by the Lottery Fund's Coastal Communities Fund and the European Fisheries Fund.
The venue will hold an open meeting for volunteers on Saturday, November 7, at 11am.