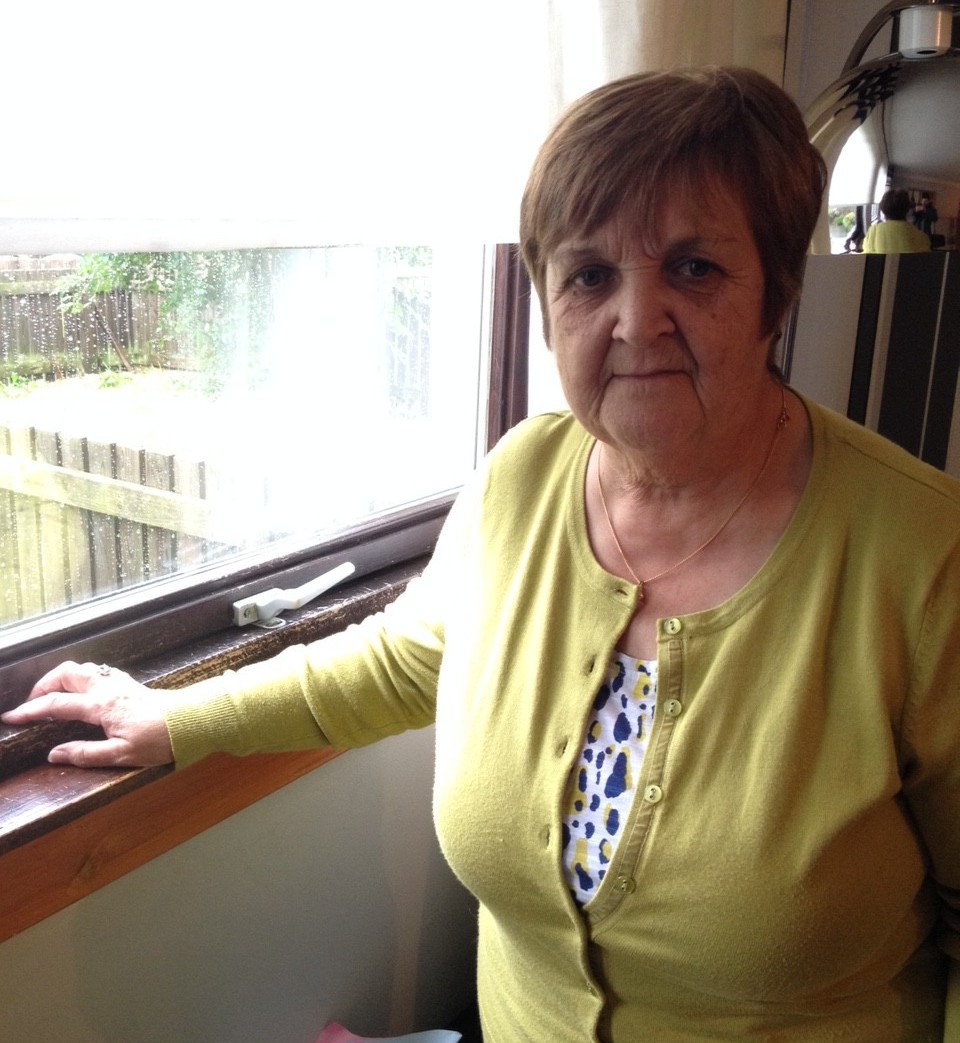 A pensioner locked in a battle with Moray Council for new windows says she will face another winter freezing after learning they will not be replaced until the new year.
Retired lollipop lady, Mary Buchan, had urged the communities committee to bring work forward to swap the windows at her home at Brodie Avenue, Buckie, in time for Christmas.
The 69-year-old said that drafts and poor handles were leaving her and her husband, George, "open to the elements" in colder months.
She told the council that failure to replace them would force her to sit in her front living room "with the heating on full blast" wrapped in blankets and scarves.
Mrs Buchan appeared at the previous committee meeting on August 18 to convince members to act in time for the colder months.
However, members heard yesterday that work is expected to commence in early January and should be complete by March 31.
Moray Council had offered to replace a bedroom window for Mrs Buchan, but she branded the offer "insulting" as it did not match her house, nor address the main issue of the living room.
Last night, the deflated campaigner said she was disappointed.
"Nobody else is fighting this – it is only me that has to face this and now I will have to suffer it another winter. That's the one thing I didn't want," she said.
"The council are not budging. When I am sitting watching TV and the wind and the rain is coming in, that's a different story."
At yesterday's meeting, Moray Council leader Stewart Cree asked for assurances that the timeline was reliable.
Head of housing and property, Richard Anderson, said Brodie Avenue was the last area of a four-part window replacement project in central Buckie.
He added: "The programme is on track. We are making every effort to get these windows done in the timescale agreed by this committee."
He said the properties have all been surveyed, contract documentation has been prepared and the job is currently being tendered.
A report before councillors stated that the dates were "dependent on materials delivery and suitable working conditions".