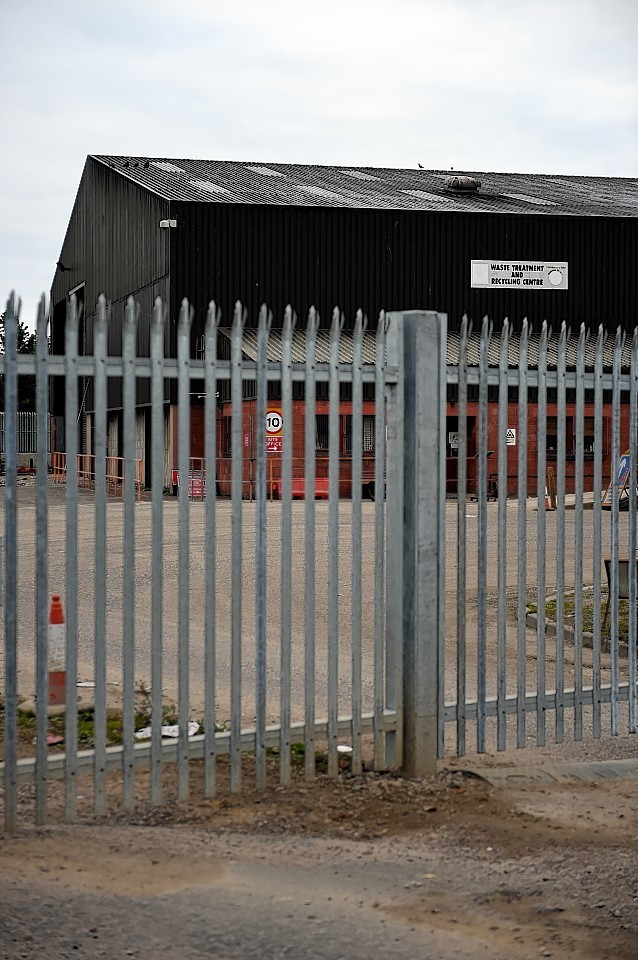 Plans to extend a tip in Elgin to address the "odour issue" at one of its plants have been drafted up.
Moray Council wants to spend £3.3million to bring waste services in the town under one roof at the Moycroft site.
The move will mean that staff currently working at Elgin's Brumley Brae and Ashgrove depots will relocate to the expanded premises, which would incorporate the operations currently performed at each base.
The change would also affect the Waste Watchers recycling centre at Lossiemouth's Coulardbank industrial estate, which provides about 20 people who have learning difficulties with valuable work placement experience.
A council report states that "odour issues" created by the refuse handled there have prompted complaints from neighbouring residents and businesses.
Head of direct services, Stephen Cooper, says had the site been operated by a body other than the council, an "abatement notice" would have to be served to cease activities there.
The report adds: "Although the council cannot serve a formal notice on itself, the fact remains that the issue requires to be addressed.
"Some interim housekeeping measures have been agreed to partially mitigate against odour nuisance.
"But it is clear that the current materials recovery operation based at
Lossiemouth cannot continue in its present form."
The report concludes that relocating the service is the "only realistic option" at the council's disposal – as it would allow placement options to continue.
The proposal follows a review of the council's waste management depots and it is expected that consolidating its waste operations will save the local authority £40,000 per year.
An additional 8,000 tonnes of refuse every year will have to be transferred from Moray to the energy-from-waste facility in Aberdeen when the council's existing landfill site at Nether Dallachy closes in 2020.
The council's economic development and infrastructure services committee will decide whether to progress the plans at a meeting tomorrow.
The lofty cost includes a £1.7million bill for a new waste transfer station, which will be required to cope with the additional throughput at Moycroft.