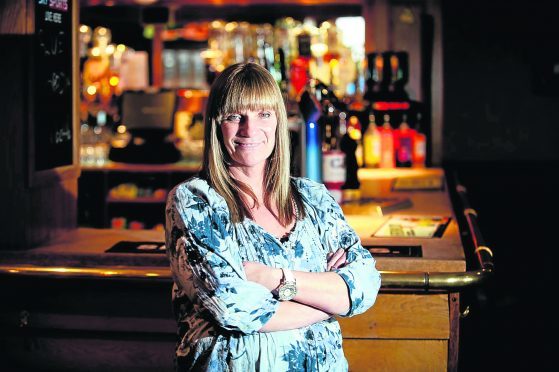 A heroic barmaid who saved the life of a customer who collapsed due to a suspected heart attack has raised almost enough cash to buy a new defibrillator for the area.
Buckie bar manager Lynda Murray leapt into action after the man fell ill in the pub last weekend.
She has since started a fundraising campaign to buy life-saving equipment for the town centre.
Having raised £1,200 in days, Ms Murray hopes the target will soon be reached. She said: "The response since I decided to start raising funds has been amazing. Folk have been stopping me in the street to give me money and Highland Travel Inns have pledged £500.
"We think the machines cost around £1,500, so I hope we will have enough for the first one this week."
Ms Murray was working at The Pub in the Square last Saturday when the man, in his 40s, suddenly lost consciousness.
Putting her first aid training to use by performing CPR for almost 10 minutes while waiting for an ambulance to arrive, Ms Murray said that she "hadn't thought twice" about stepping in.
She added: "I went into auto-pilot." Her boss, John Russell, believes the man, who was taken to Aberdeen Royal Infirmary, would not have left the bar alive had it not been for Ms Murray.
Buckie councillor Sonya Warren praised the barmaid's quick thinking and also the "tremendous" community spirit she has witnessed since the incident, adding: "Buckie is such a special community and everybody has been so supportive of the fundraiser already.
"I've spoken to Lynda about maybe getting a map made up once the defibrillator is in place, so that it can be shared locally.
"The whole community has been so shocked by the events last week and I think all are keen to help raise the funds for a few machines." Dozens of customers were evacuated from the bar as police arrived and feared the worst.
It is understood that the man technically died, but was shocked back into life by paramedics using a defibrillator device.
Anyone wishing to donate to the campaign should contact Lynda Murray at The Pub in the Square on 01542 831294.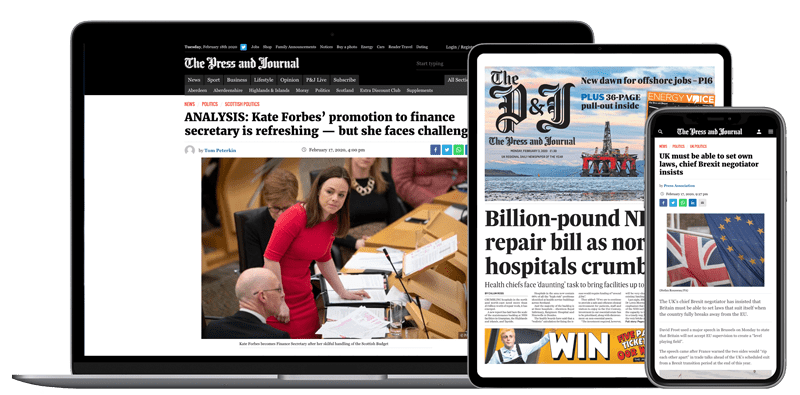 Help support quality local journalism … become a digital subscriber to The Press and Journal
For as little as £5.99 a month you can access all of our content, including Premium articles.
Subscribe