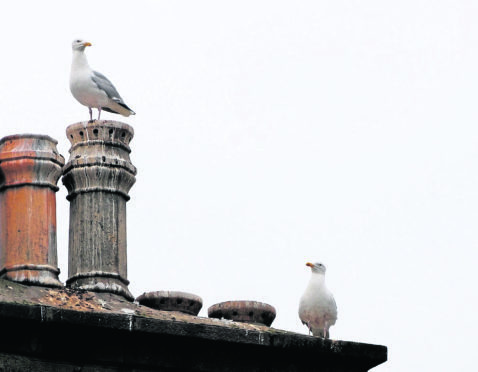 A Peterhead businesswoman has claimed a crackdown on pesky gulls in the town centre has just moved the problem elsewhere.
Work to remove nests and eggs from the rooftops around the main thoroughfares was carried out at the start of the summer.
A specialist firm used cherry pickers to get onto roofs and remove eggs and nests.
The work was paid for Rediscover Peterhead as part of the business improvement district (Bid) scheme, who say more than 540 nests and nearly 1,200 eggs have been removed from buildings and gutters.
But Jennifer Young, who owns Buchanness Plumbing and Heating, said the focus of ridding the town centre of the gulls means they move elsewhere.
She is unhappy that a number of chicks are now running around outside her Love Lane premises.
Mrs Young said: "All it is doing is pushing the gulls to other areas of the town.
"They are not solving the problem.
"If they are going to do a job they have to do it right. They have done this with our money.
"The council used to do it, so why use the Bid money to do it?"
Last night, Bid manager Iain Sutherland refuted any suggestion that the project had been a failure.
Mr Sutherland said: "Not only has this reduced the number of birds causing problems in the town centre, it will provide benefits for roof maintenance, as there will be no nests left to rot on top of the building or blocking the gutters.
"Because this year the gull control was focused on a larger area the results have been considerable with 541 nests and 1,168 eggs removed.
"Gull control is a national issue and every project will have challenges with access to narrow streets and some nests will be overlooked.
"However, town centre businesses can be rest assured that great efforts have been made by Presly Pest Control and we would recommend their services to others with gull control issues and would like to encourage all town centre visitors not to feed the gulls."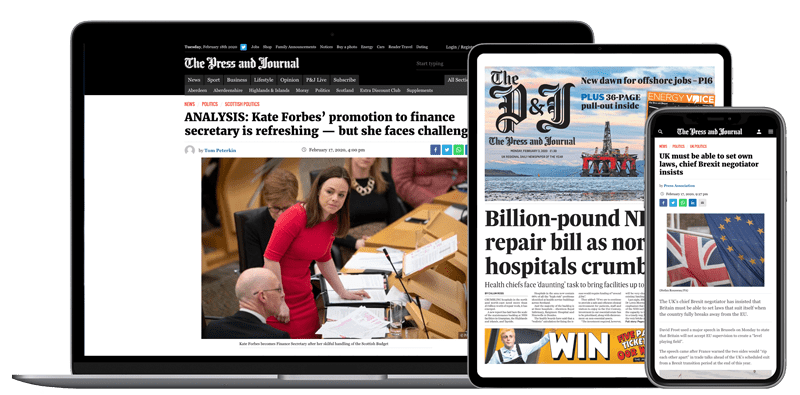 Help support quality local journalism … become a digital subscriber to The Press and Journal
For as little as £5.99 a month you can access all of our content, including Premium articles.
Subscribe