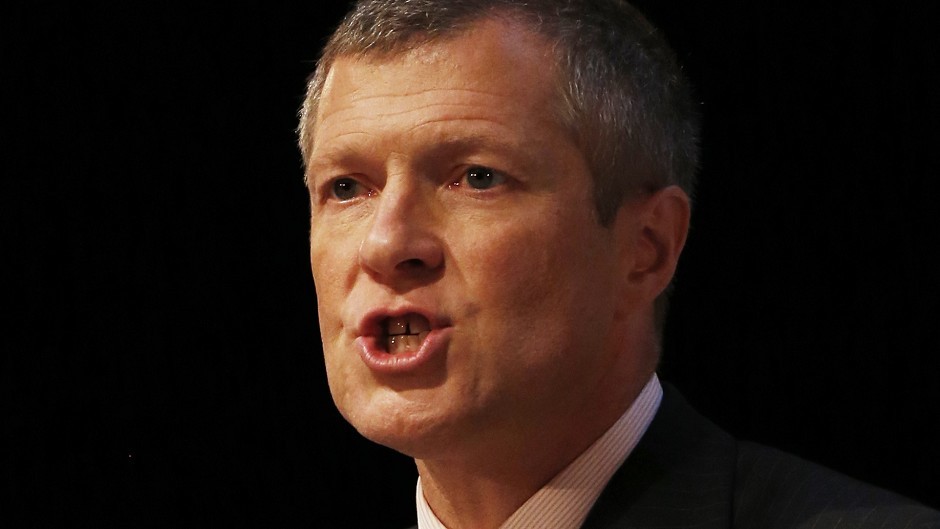 Scottish Liberal Democrat leader Willie Rennie has urged pro-UK supporters to rally behind his party to prevent Alex Salmond from returning to Westminster.
The opposition MSP claimed the former First Minister, who is seeking to win the Gordon seat, was trying to turn the general election into a "re-run" of the independence referendum despite the fact the majority of local people voted No.
Mr Rennie said the MSP for Aberdeenshire East was seeking to secure independence "by the back door" by claiming new powers for Holyrood did not go far enough and only Lib Dem candidate Christine Jardine would stand up for issues that really mattered to local people.
Mr Salmond has said he would work "to keep hope alive" for people who voted for independence if he is elected to Westminster and for those who voted No on the promise of substantial extra powers.
The former SNP leader announced on Sunday that he will stand in the Gordon constituency which is being vacated by Sir Malcolm Bruce who has represented the area for 30 years.
Mr Salmond has claimed the Lib Dems were now a "busted flush" due to its role in the UK Government but expected "strong competition" from the Conservatives.
Mr Rennie said: "Alex Salmond is primarily interested in independence and he is trying to turn the general election into a re-run of the referendum but it is now time to move on so we can focus on issues that matter to people.
"It is quite clear the SNP want independence by the back door and they are arguing for a form of devolution that would quickly lead to independence.
"We would encourage people who don't want the distraction of independence to dominate again, Labour and Conservative supporters and people who move around between political parties, to come behind Christine.
"I think that it is the sensible thing to do because the day after polling day you will either end up with Alex Salmond as your MP or Christine Jardine – no other option is really possible."
Mr Rennie said Ms Jardine, who lost out to the SNP in the Aberdeen Donside by-election in 2013, was a "feisty and formidable" campaigner who was from the same mould as Sir Malcolm.
He claimed there was a "whiff of arrogance" about Mr Salmond who was assuming he would win the seat but Ms Jardine was more than a match for him.