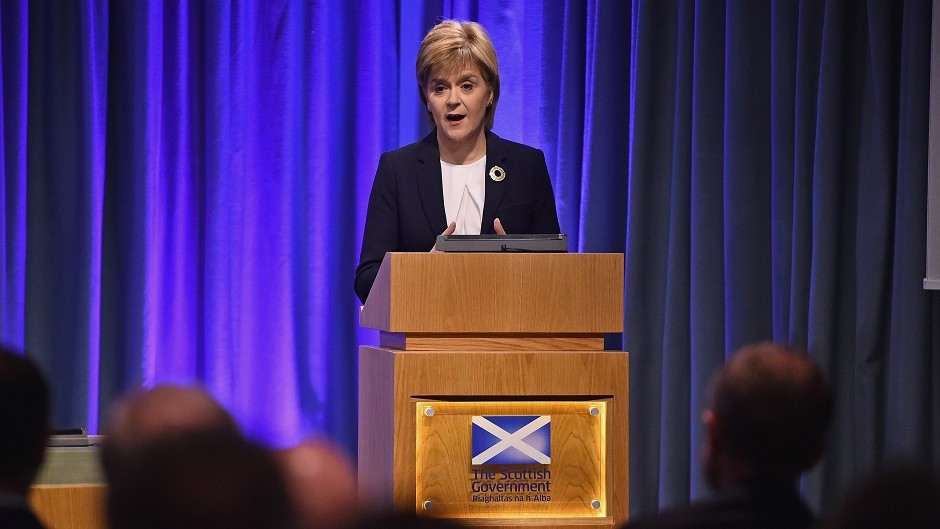 Nicola Sturgeon will today warn David Cameron he is "living on borrowed time" as research reveals a "small but perceptible swing" to the Yes camp in the year since the independence referendum.
In a speech marking the first anniversary of the vote, the first minister will also tell the prime minister that "Scotland is watching".
The SNP leader's remarks will come as a poll of five surveys conducted over the last month shows Yes and No are now tied on 50% each.
Professor John Curtice, of Strathclyde University, said the country appeared to be "divided straight down the middle" on the constitutional question it voted on exactly a year ago today.
It makes the two sides closer in the polls than at anytime during the referendum campaign, he added.
Prof Curtice, whose exit poll accurately predicted the general election result, said: "This small but perceptible swing to Yes during the course of the last year means we cannot be sure who would win if a second referendum were held today."
He also suggested the SNP was "reluctant" to make an "unequivocal commitment" to one because of the narrowness of the polls and for fear it could lose again.
Mr Cameron marked the occasion by pledging to table an amendment to the Scotland Bill to put beyond doubt that Holyrood is "here to stay".
The commitment was made in the vow in the closing days of the referendum campaign.
But the legislation in its current form only states that "a" Scottish Parliament is "recognised" as a permanent part of the UK's constitutional arrangements.
The prime minister said: "Let me repeat: We are delivering a new, accountable and permanent Scottish Parliament. Holyrood will be one of the most powerful devolved parliaments in the world."
Ms Sturgeon will say that what people see at Westminster is a Tory government failing to fully deliver on promises made.
She will add: "So, my message to David Cameron today is … what happens to support for independence in the months and years to come will depend as much on what you do as it will on what we do.
"And, right now, you are living on borrowed time.
"If you continue to ignore Scotland's voice, if you continue to disrespect the choice that people across this country made in
May, more and more people will conclude that Westminster simply can't deliver for Scotland.
"So, it is your choice, prime minister – but know that Scotland is watching."
Kezia Dugdale, the leader of Labour in Scotland, said the answer to the big challenges facing the country was not more years of debating the constitution but "radical government action" to close the gap between the richest and the rest.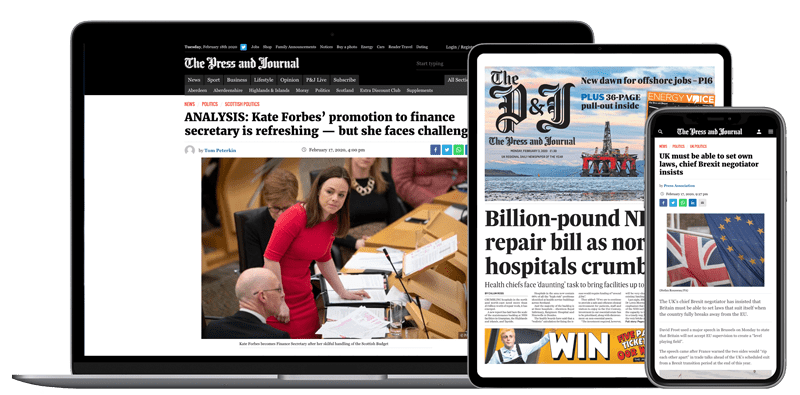 Help support quality local journalism … become a digital subscriber to The Press and Journal
For as little as £5.99 a month you can access all of our content, including Premium articles.
Subscribe