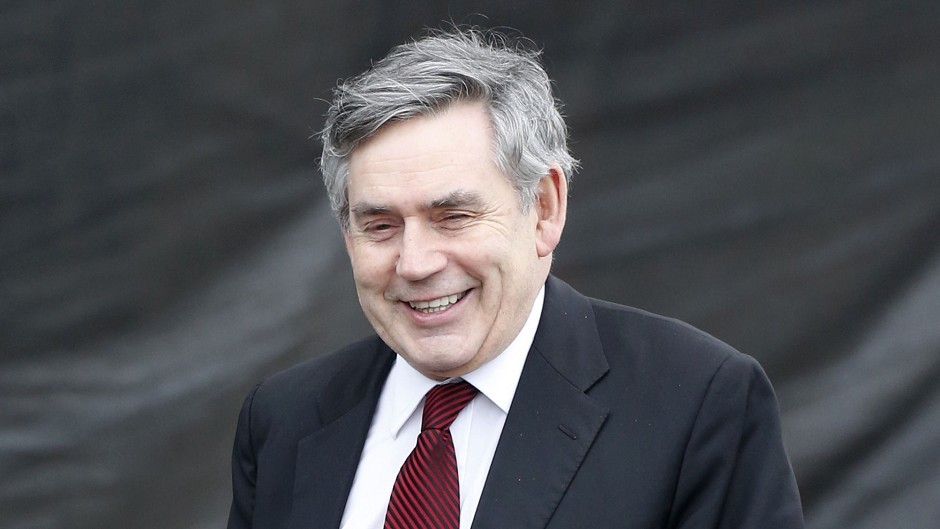 Gordon Brown promised Scots "home rule" within the UK if they vote No yesterday as panic engulfed Westminster over rising support for independence.
The former prime minister moved to seize the initiative after the campaign to save the 300-year-old Union was rocked by a weekend poll showing a majority support Yes.
With just nine days to go before the historic vote, a new survey published today by TNS Scotland confirmed that the race was on a knife-edge, finding Yes and No tied on 41%.
The uncertainty triggered market jitters which wiped billions of pounds off some of the country's biggest firms yesterday, and saw sterling fall to a 10-month low.
Mr Brown's accelerated timetable envisages the "starting gun" being fired on the process within a day of a No vote in next Thursday's referendum, followed by a paper published by the coalition government in October, an agreement by November, and a new Scotland Bill in January.
Prime Minister David Cameron's official spokesman would not confirm last night whether he had spoken to Mr Brown about the plans.
Speaking last night, Mr Brown said: "Quite simply, Scottish voters deserve to know to the fullest extent possible about how new powers as ambitious as possible will be delivered as soon as possible within the UK.
"And so we are demanding a tight-timetable with tough deadlines and streamlined procedures."
He added: "Labour since Keir Hardie has been the Party of Home Rule for Scotland within the United Kingdom so the plan for a stronger Scottish Parliament we seek agreement on is for nothing else than a modern form of Scottish Home Rule within the United Kingdom."
Labour wants to devolve powers over borrowing, the work programme, housing benefit, land use and income tax.
Shadow Chancellor Ed Balls, meanwhile, confirmed in Aberdeen that there would be no cross party "manifesto" on further devolution.
A Downing Street source said: "We very much welcome this intervention by Gordon Brown.
"This is exactly the sort of thing which the Scottish parties have been discussing in recent weeks."
Speaking on behalf of the Yes Scotland campaign, former Scottish Labour Party chairman Bob Thomson said: "This smacks of utter panic and desperation by the No campaign as they lose their lead in the polls.
"Gordon Brown is in no position to offer anything – he is a backbench MP, and the Tories are in power at Westminster."