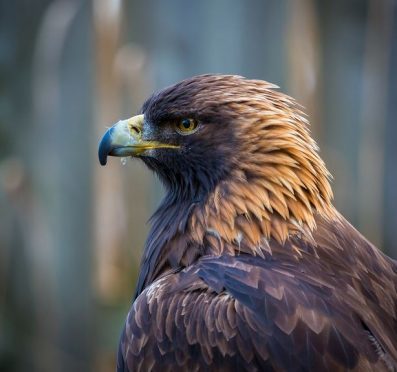 Recent surveys carried out by the Scottish Moorland Group are showing encouraging numbers of birds of prey.
Golden eagle numbers surpassed 500 pairs giving them a 'favourable' conservation status in the UK, having made their homes on several moorland estates across Scotland.
The six regions of Moorland groups reported healthy raptor numbers with Ballogie Estate in Royal Deeside, revealing a total of 15 buzzards regularly hunting on the moor.
The news has been welcomed after illegal trapping was reported in Royal Deeside in July 2016.
A spokesperson for the Scottish Gamekeepers Association said: "In the past two years the SGA has encouraged its 5,300 members to record the eagles on the ground they manage in order to take positive ownership of the role they play in eagle conservation.
"Scotland has one of the highest concentrations of golden eagles in the world and we want our members, many of whom have had eagles on their ground for decades, to continue to be part of that."
Figures from the Speyside Moorland Group were equally as strong with 12 species of birds of prey recorded on Strathspey Estate alone. Atholl Estate in Perthshire is also monitoring 12 different raptor species.
Garry MacLennan, head gamekeeper on Invermark Estate, said: "Scottish grouse moors are far from being raptor deserts, as some opponents of shooting claim.
"We have monitored a growing number of buzzards, kestrels, golden eagles and white-tailed eagles. Keepers and estate managers do recognise there are some areas of the country where there are fewer raptor species but there is plenty of hard evidence to show that raptors are successfully nesting on grouse moors."
Jason Clamp, head gamekeeper on Millden Estate, said: "We are fortunate enough at Millden to have regular sightings of golden eagles. Seeing several of these magnificent birds on a daily basis has to be one of the highlights of my job. We are also very careful to leave a sustainable population of mountain hares for birds of prey, such as golden eagles, to hunt.
"We are delighted that the golden eagle, a species of conservation concern, amongst many other species, has found a safe and suitable environment in which to flourish in such impressive numbers, where careful moorland management has been imperative."
Conservation training, conscientious moorland management and favourable weather conditions can all impact positively upon species numbers found on Scottish moorland.
For more information go to: www.scottishmoorlandgroup.co.uk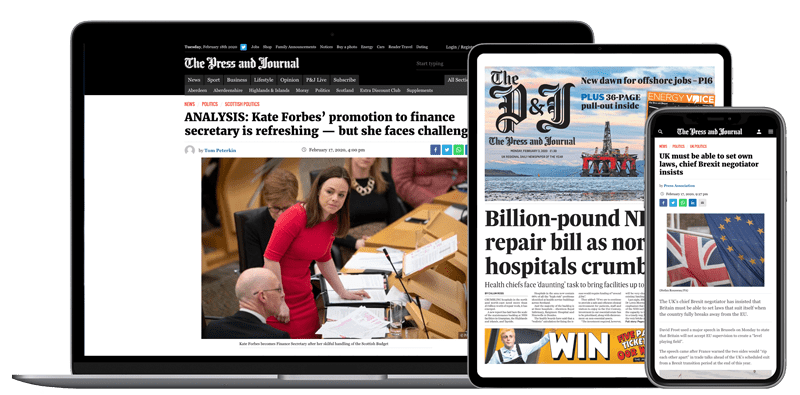 Help support quality local journalism … become a digital subscriber to The Press and Journal
For as little as £5.99 a month you can access all of our content, including Premium articles.
Subscribe