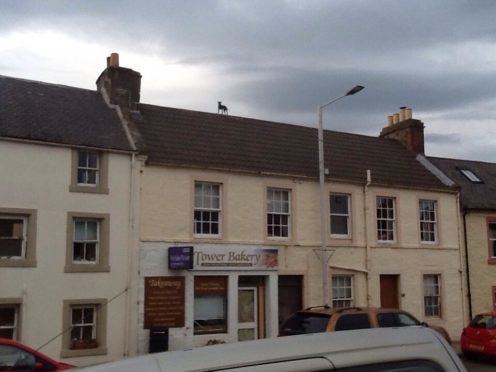 A daring dog appeared to fancy a night on the tiles when it escaped on to the roof of a Fife building.
The pet got plenty of attention after apparently clambering through the Velux window of its owner's flat in Newburgh.
According to The Courier, it is understood the intrepid canine was rescued unscathed from the roof above the Tower Bakery in the High Street.
However, its adventurous exploits on Saturday evening astounded, amused and worried locals who pondered how and why it had gone up there.
A picture of the animal looking down from its lofty vantage point was posted by Alison McIntyre, who lives in the town.
It was quickly shared on social media and became a hot topic.
She was later able to assure all of those concerned for its welfare that its four legs were back down safely on terra firma.
She posted on Facebook: "Ok, all sorted, seemed to have got out a Velux window."
While cats are often seen getting in to similar scrapes, there was surprise that a canine had found itself in such a position, with many observers expressing disbelief at the dog's derring-do.
Ele Anderson wrote: "How did it even get up there?
"Looks like a fire brigade job."
David Kyle joked: "Just likes the view," while Kathleen Johnston said: "Heard of a cat on a hot tin roof. But not a dog."
The pet's owner could not be reached for comment following its unusual escapade.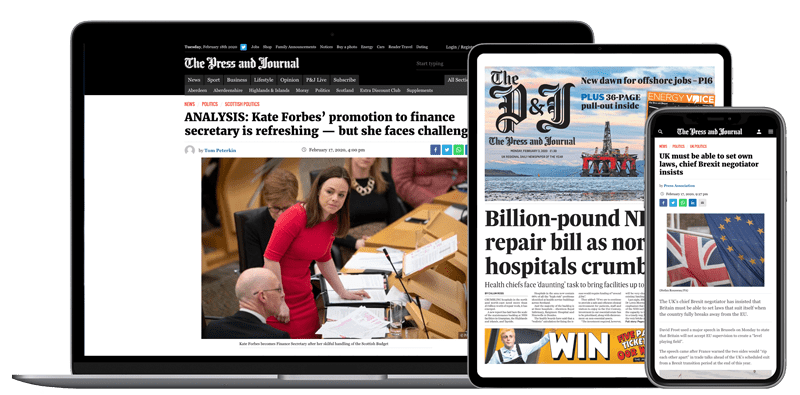 Help support quality local journalism … become a digital subscriber to The Press and Journal
For as little as £5.99 a month you can access all of our content, including Premium articles.
Subscribe