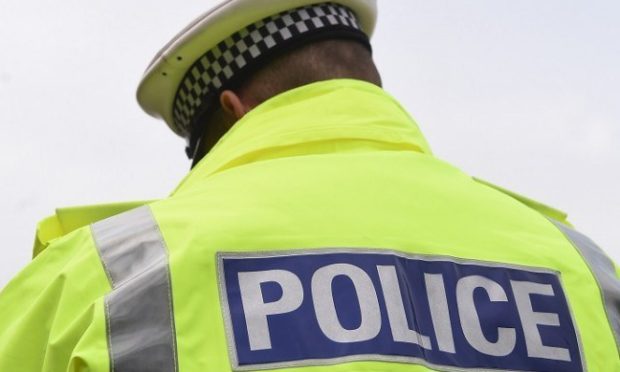 A danger driver who led police on a 70mph chase through packed residential streets before trying to drive off down a narrow footpath then ramming a cop car that boxed him in was today jailed.
Police were in Leith Walk, Dundee, when they spotted Alan Phillips parking his Volkswagen Passat – but paid him little attention.
But when Phillips saw the officers he drove off, raising suspicions and prompting the police to follow him.
He got in to nearby Charleston Drive where traffic officers put on their lights and siren and indicated him to pull over.
However, Phillips instead sped off down the busy street – lined on both sides with houses, shops and parked cars – hitting 70mph before turning into narrow residential streets off the main drag.
Police followed him until Phillips turned down a footpath and drove along it – forcing a dog walker to jump out of the way.
But when he got to the other end he was forced to perform a U-turn and head back down the path the other way, making the same walker take evasive action for a second time.
Police then boxed him in, prompting Phillips to reverse into one of the marked cars before he was apprehended.
Phillips, 20, of Thurso Crescent, Dundee, pleaded guilty on summary complaint to charges of dangerous driving, failing to stop and driving without insurance on June 8 this year.
Defence solicitor Ian Houston said Phillips had a "couldn't care less attitude" towards the justice system.
He said: "He doesn't have a bad record but he will not consent to taking part in a package of orders.
"He would adhere to an order with one element but wouldn't consent to a combination of measures."
Sheriff Derek Reekie jailed Phillips for 210 days and banned him from driving for 18 months.
He said: "In my view the culpability of your driving was most certainly at the upper end of dangerous driving.
"You put the public at risk of serious injury."