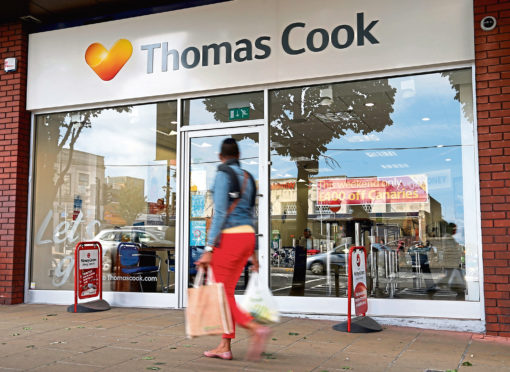 Families have been left with dream holidays in tatters and children in tears at the collapse of Thomas Cook.
An Elgin couple hoping to celebrate their 10th wedding anniversary in style said they felt "robbed" of their dream holiday as the collapse of Thomas Cook left them £5,000 out of pocket.
Mike and Julie Stuart were due to depart next Tuesday on the trip of a lifetime to Mexico, where they had booked accommodation in the luxury five-star Hard Rock Hotel in Cancun, only to discover yesterday their dream trip had been cancelled – and that it will take up to six months for them to get a refund.
Battling back the tears, Mrs Stuart said: "We got married in the Dominican Republic and decided we wanted to go back to the Caribbean for something special.
"Over the course of the weekend we kept track of what was going on, but initially we thought it was scaremongering.
"We are just devastated.
"Thankfully we have been told by the bank that we will be getting our money back it could take up to six months."
Mrs Stuart spent yesterday morning trying to reorganise the trip, and said she was watching the flights jump by £200 as she was booking.
"We just feel we have been robbed of our dream holiday," she said.
Meanwhile, Elaine Wilson had to break the news to her eight-year-old son that their trip to Majorca had been cancelled.
She said her little boy Struan and his two brothers, Fraser, 14, and Kaleb, four, have been "absolutely devastated" by the news.
"They were really looking forward to it," the Conon Bridge mother said.
She and partner David had paid £2,000 for their trip and now fearful they will not be refunded before Christmas.
Mrs Wilson said: "It was my three boys' first holiday abroad and I had to tell them that we are now not going."
"They are absolutely devastated."
They have at least managed to book a week away, closer to home, to soften the blow on their sons.
And three friends, who work together at NHS Western Isles, were also scrabbling about to save their precious leave from being wasted.
The trio trio arrived at Glasgow Airport early yesterday to be greeted by police officers who told them that the travel firm had gone bust – jeopardising their trip to Menorca.
Karen MacLeod, a radiographer based in Stornoway, and her friends managed to buy replacement flights from Manchester and will now have a five-day getaway instead of a full week.
Miss MacLeod said: "We are a wee bit gutted but we kind of expected this to happen.
"We know many people have it a lot worse than us through this whole situation and we're fortunate that we're able to make alternative plans.
"You really have to just think about all the people who have lost their jobs and all of the people who are stranded. It might be a day later and we lose a day but at least we are getting and have somewhere to stay. Others don't have that luxury."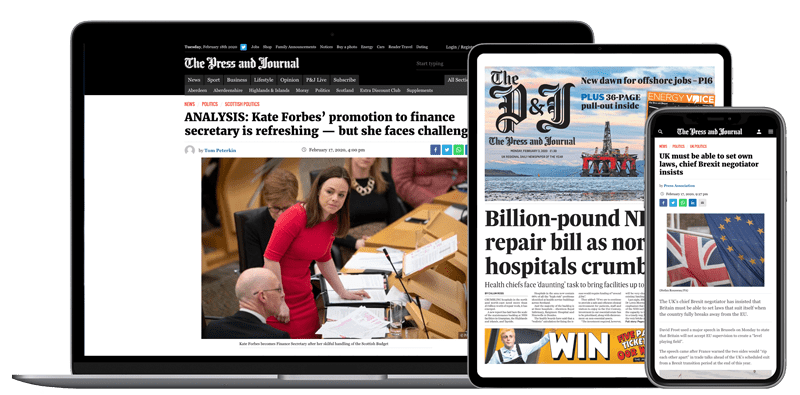 Help support quality local journalism … become a digital subscriber to The Press and Journal
For as little as £5.99 a month you can access all of our content, including Premium articles.
Subscribe