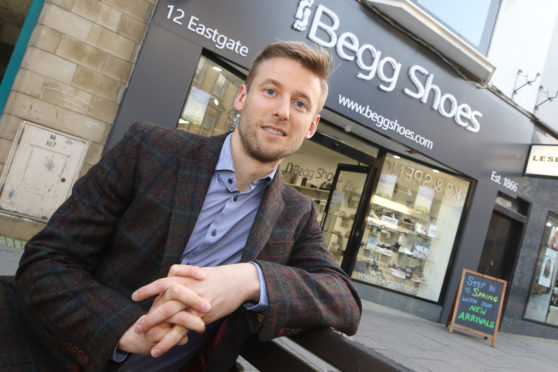 Business bosses have warned the "unjust" difference in support for firms hit hardest by the coronavirus lockdown in Scotland and England is risking jobs and could leave many in financial crisis.
Retail, hospitality and leisure firms are eligible for £25,000 grants for premises valued between £18,000-£51,000 for business rates.
South of the border, companies are in line for £25,000 for each premises in that bracket – while in Scotland, no matter how many properties are owned, firms will only receive one grant.
In Scotland, there are one-off payments of £10,000 available to some small businesses too, as well as a business rates holiday for retail, hospitality, leisure and aviation firms.
The Scottish Government claimed the stance meant money could be diverted to help creative industries, aviation and fishing too.
But it has left retail and hospitality bosses in "disbelief", with one saying it was forcing him to potentially write-off plans for expansion in Scotland should his family firm make it through the pandemic.
Donald Begg, a director with Begg Shoes, said: "If this shutdown lasts for three months, we stand to lose between £1million-1.5million worth of sales.
"We have been able to keep on all our staff because of the government furlough scheme and the lack of paying rates for a year is helpful too.
"But for a business our size the grant – and the difference between £25,000 and £225,000 – is massive."
Begg Shoes started more than 150 years ago in New Pitsligo, and now has stores in Peterhead, Inverurie, Elgin, Inverness, Kirkwall, Lerwick and Perth, employing 41 people.
But, moving with the times, the firm makes nearly a third of its annual turnover online, meaning the high street chain's biggest rivals are actually English firms.
Having spoken to English rivals, Mr Begg was left in "disbelief" having heard one of his main competitors was receiving grants for 32 of its 35 stores.
"This is really hard to stomach as it's completely unfair and unjust, and is risking jobs," he said.
"It's very hard to rationalise when we fighting the most serious threat in our history.
"The anti-business rhetoric this gives off means I would probably look to expand our business in England, not Scotland.
"How can you expand in an environment where you're not being supported by the government?"
In Aberdeen, the director of PB Devco – which runs eight bars and restaurant, including Soul, College and The Queen Vic – branded the policy "ridiculous".
Stuart Clarkson, who also owns So, Vovem Meat & Liquor, The Bieldside Inn, The Howff, and So… Zen, claimed firms that had expanded were being "penalised".
He said: "It's makes me very angry. Why are we being treated differently here than businesses are down south?
"At the end of the day, I've furloughed all our nearly 300 staff and I'm personally funding their wages until we get something from the government, with zero income.
"Soul is our biggest contributor through business rates, with a rateable value of £260,000.
"I've been paying £100,000 for years and it's galling that there's no support for it: this just doesn't make sense."
Asked on Friday whether she would rethink the policy, First Minister Nicola Sturgeon said:  "We will continue to keep this under review and meet with businesses.
"We are passing on every penny of business support funding from Westminster to businesses and have tried to make sure that helps as many as possible.
"Because of some decisions we have taken there are some that will get support that wouldn't elsewhere in the UK.
"We are trying to make sure this welcome funding helps as many firms as possible but we will continue to listen and seek to help businesses as much as possible."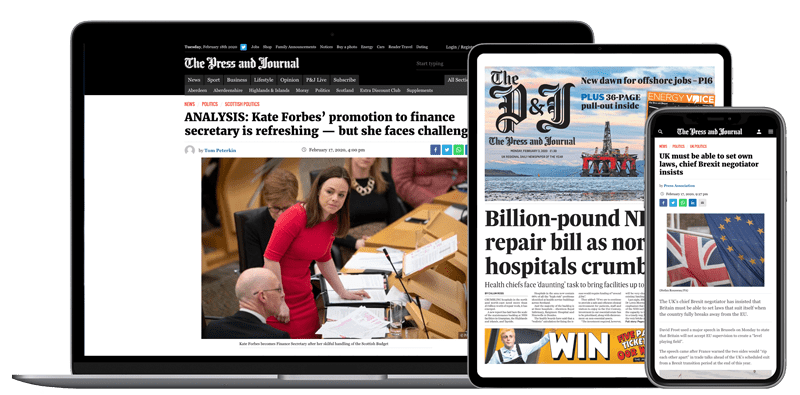 Help support quality local journalism … become a digital subscriber to The Press and Journal
For as little as £5.99 a month you can access all of our content, including Premium articles.
Subscribe