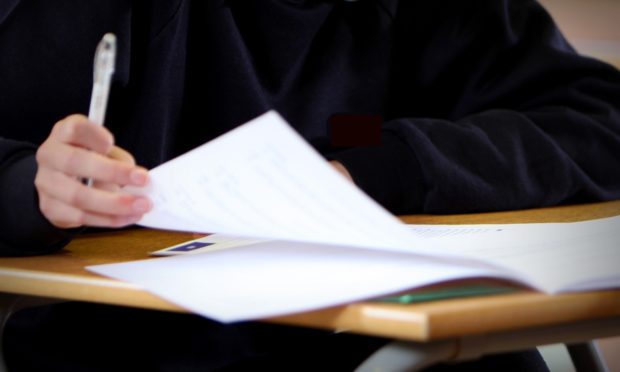 A leading children's rights group last night said pupils should have been consulted about the approach to determining exam results in advance, and must be involved in future discussions.
The Children's and Young People's Commissioner Scotland (CYPCS) has spoken out ahead of the SQA's appearance before the Scottish Parliament's education and skills committee on Wednesday.
CYPCS has written to both the SQA and the Scottish Government urging that the voice of young people be heard in future decision-making processes.
Nick Hobbs, the group's head of advice and investigations, said: "It is young people who are the most affected by this system, and they should always have been a part of determining how the SQA approached this year's results.
"We've seen from the powerful work of the young protesters in Glasgow that young people have a great deal of value to contribute to these discussions.
"The SQA's refusal to discuss its proposed methodology in advance has resulted in conversations that could and should have taken place three or four months ago now having to happen at even greater pace, and against a backdrop of many children and young people experiencing significant anxiety and distress, not to mention the practical implications of missing out on university or college placements."
The Commissioner's office, led by the UN's former human rights expert Bruce Adamson, has called on the government and SQA to apologise and ensure that the appeals process is directly accessible to young people in the future.
They asked for the appeals process to take account of the widest possible evidence including coursework and assessment portfolios already submitted to SQA or schools.
The letter also urges the Scottish Government to deal with coming appeals "fairly and robustly" and says that the SQA adopt a "no detriment" policy similar to those put in place by universities and colleges.
Mr Hobbs added: "This situation has placed process before people, and in endeavouring to protect the system has delivered results to individual students that are simply unfair.
"It appears that too many young people have not received the results they deserve and they are due an apology as well as redress.
We recognise grade estimates needed moderation, but are disappointed that SQA's process treats children as points on a bell curve instead of individuals. Estimations were made on a holistic basis but moderated based on exam performance. This has created unfairness for some yp 1/3

— Children and Young People's Commissioner Scotland (@CYPCS) August 4, 2020
"Children from more deprived areas report being downgraded, not based on an assessment of their own abilities and potential but on the historic performance of the school they attend.
"The unfairness of this approach is obvious and it should make the government scrutinise in much more detail the way in which we assess young people's performance and potential.
"However, the urgent need now is to ensure that those young people whose grades do not reflect their ability are able to have that situation reversed and are able to take up the opportunities they deserve."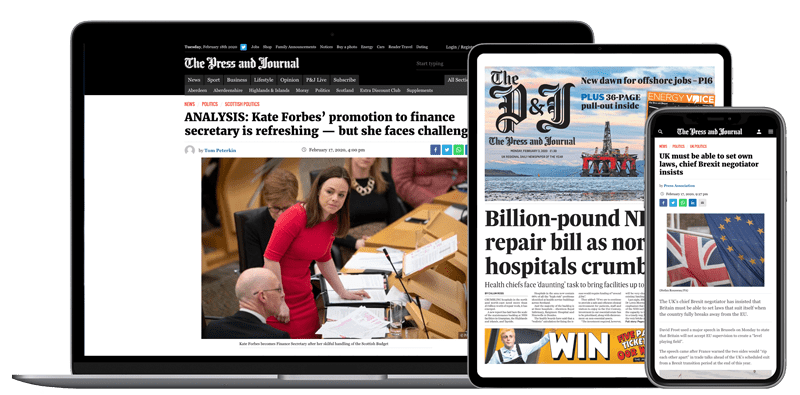 Help support quality local journalism … become a digital subscriber to The Press and Journal
For as little as £5.99 a month you can access all of our content, including Premium articles.
Subscribe