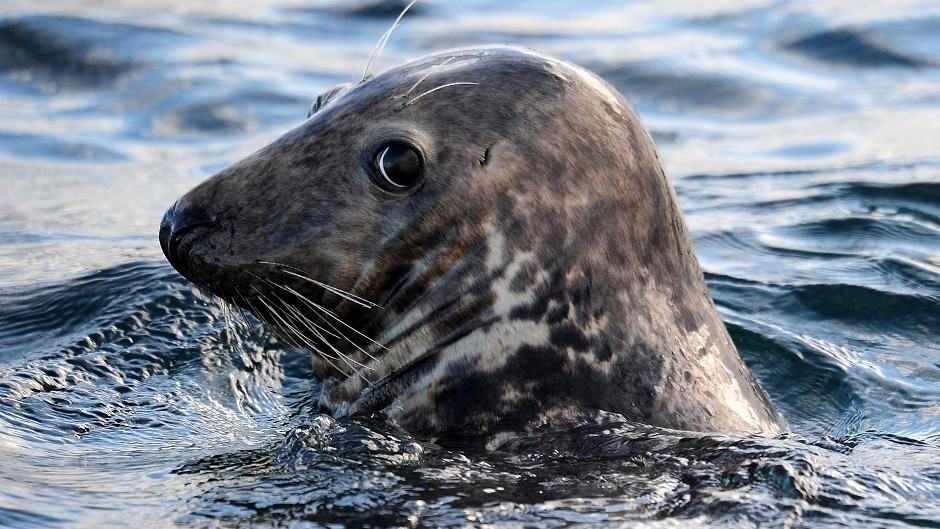 Actor and comedian Ricky Gervais has boosted a campaign demanding an end to a "Scottish Government-sanctioned seal slaughter".
The Save Scotland's Seals group said the animal rights campaigner's intervention on a social media site resulted in support for a online petition surging by more than 1,000 signatures overnight.
A total of 12,214 people have now added their names to the document which is being considered by the Scottish Parliament's public petitions committee today.
Campaigners want ministers to stop issuing licences which, they say, result in the deaths of more than 1,000 animals every year.
They claim most seals are killed by netsmen who fish for wild salmon at the mouths of rivers and by salmon farmers who rear fish in floating factory farms and that they could protect their stock by installing predator exclusion nets and so-called "acoustic scarers" to keep the animals away.
John Robins, of the Save Our Seals Fund, who is giving evidence to the committee, said the animals were "scapegoats" for human greed because it was cheaper to shoot them than to humanely keep them away.
"Our target for the petition was 5,000 signatures and I was amazed at the backing it received," he added.
"Ricky Gervais tweeted his support and we gained over a thousand signatures overnight.
"I like to think that I will be able to persuade the petitions committee that action is needed to protect seals in Scottish waters."
A seal cull was abandoned in April after conservation group Sea Shepherd blocked the Scottish Wild Salmon Company at Gardenstown harbour in Aberdeenshire.
The same month campaigners clashed with Montrose-based Usan Salmon Fisheries Ltd after it applied for a licence to shoot seals in the Ythan Estuary, at Newburgh.
Salmon Producers' Organisation chief executive Scott Landsburgh said farmers had a duty to protect fish from "harm and unnecessary suffering" and insisted a number of deterrents were already in use.
The Scottish Government said seals were better protected than ever before under existing legislation and shooting was only used as a last resort after "non-lethal alternatives" had failed.