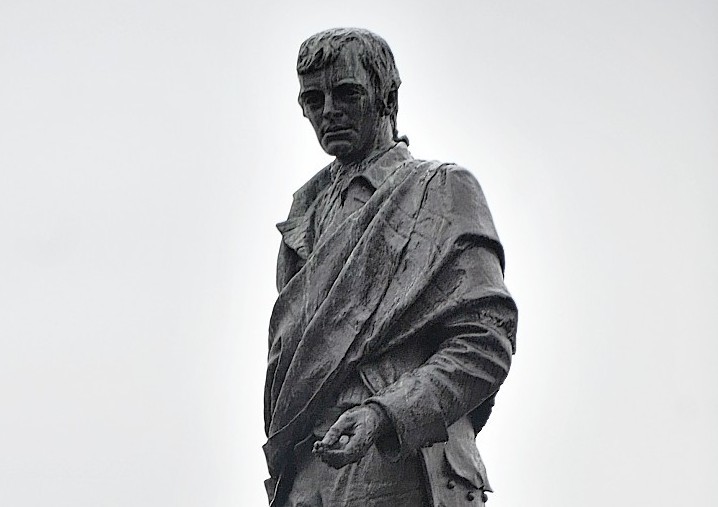 An autographed manuscript of a famous Robert Burns song sold at auction yesterday for a staggering £35,000.
Ye Banks and Braes O'Bonnie Doon was written by the legendary Scottish poet in 1792 and was first published in Johnson's Scots Musical Museum.
The song is about The Doon, a well-known river in Ayrshire which flows past Burns' birthplace of Alloway.
Burns singled the song out for its "pathos" while The Burns Encyclopedia describes it as "possibly the most popular of all his songs".
There is only one other manuscript of the song in existence, and this is the copy submitted for inclusion in Scots Musical Museum. It is housed in the British Library.
This one was written on paper bearing the royal Hanoverian watermark of a hunting horn over the GR cipher – a reminder of Burns' occupation as an Exciseman for the Crown.
It went under the hammer at Bonhams' Books, Maps, Manuscripts and Historical Photographs sale in Knightsbridge, London.
After a bidding frenzy among collectors, it ended up selling to an unnamed buyer in the auction room for £35,000.
Matthew Haley, Bonhams' head of books, said: We are very pleased at this result. Burns took song-writing very seriously and Ye Banks and Braes O'Bonnie Doon surely stands out as one of the loveliest among his many beautiful and memorable lyrics."