 An animal welfare charity has accused the Scottish Government of being "far to close" to the fish farming industry.
The claim follows Marine Scotland's refusal to answer a freedom of information (FoI) request for what scientific advice the government had received in the last three years on the "interaction" between sea lice at salmon farms and populations of wild salmon and sea trout.
Seventeen documents were found but the FoI request was rejected on the grounds it could inhibit scientists providing ministers with "similar frank advice on this and other topics in future".
Animal Concern has appealed to Scottish Information Commissioner Rosemary Agnew to have the decision overturned.
Earlier this year Richard Shelton, former head of the government's Freshwater Fisheries Laboratory, said he and his colleagues had known since 1989 that the collapse of wild salmon populations in the west Highlands was driven by large sea lice numbers connected to caged salmon.
John Robins, of Animal Concern, said the Scottish Government seemed to be "covering up for the mainly Norwegian owned salmon farming industry in Scotland".
"If government ministers knew of the link between sea lice infestations on salmon farms and the decline in wild salmon and sea trout populations then their failure to act on that information is an extremely serious matter which calls into question their suitability to hold public office," he said.
"Quite frankly the Scottish Government is far too close to the aquaculture industry and does more to protect salmon farmers than to protect our environment, our wild fish stocks and our tourist industry from the damage caused by floating factory fish farms."
Mr Robins said it was not the first time the government had run foul of FoI legislation. In 2013 Ms Agnew ordered the government to release information about the shooting of seals by salmon farmers.
A Scottish Government spokeswoman said: "We recognise that there is a public interest in disclosing all of the information as part of open, transparent and accountable government, and to inform public debate.
"However, in relation to the free and frank policy advice there is a greater public interest in ensuring high quality policy and decision-making, and in avoiding officials being put off providing similar frank advice on this and other topics in future."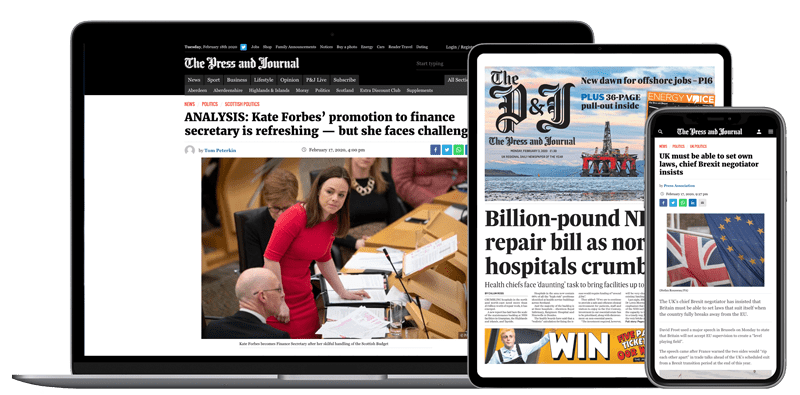 Help support quality local journalism … become a digital subscriber to The Press and Journal
For as little as £5.99 a month you can access all of our content, including Premium articles.
Subscribe