One of the UK's oldest fishing boats has gone on sale – for £1.
The 75ft Excellent, built in 1931, is also a piece of maritime history and may even have been used in the legendary "Heroes of Telemark" raid during World War II.
The trawler was based in Scotland for part of the conflict and used for "clandestine" operations in Norwegian waters.
Last night, one historian said it was "absolutely possible" that the Excellent was one of the craft that helped in the successful sabotage of the Nazi's atom bomb facility in Norway.
The wooden boat is the oldest registered British fishing vessel in her class – over 12 metres (40ft).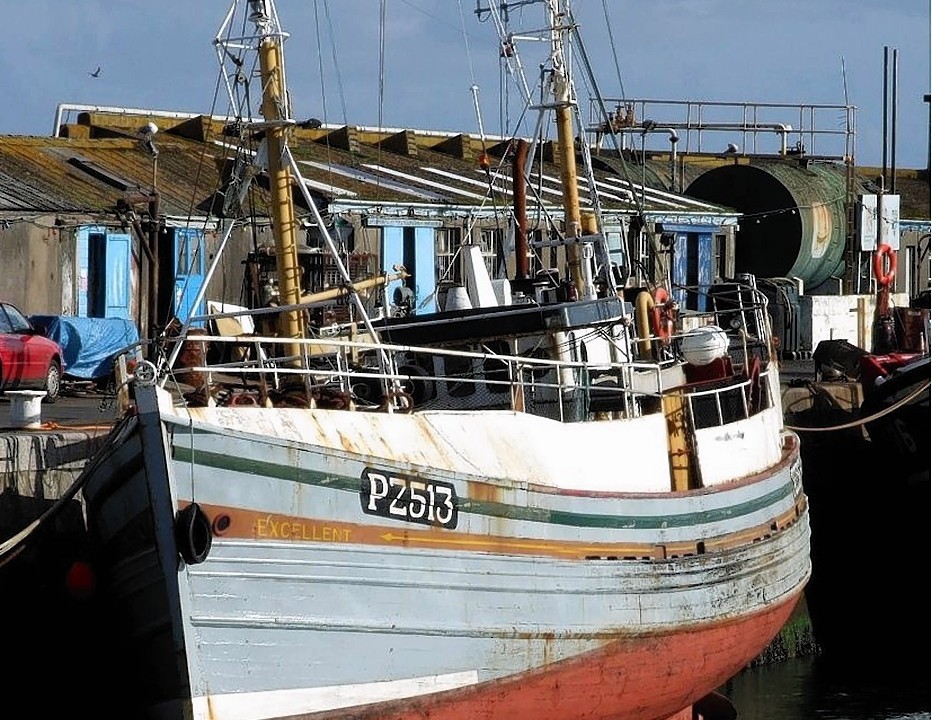 Its current owners, fishing firm Stevensons Newlyn, based in Newlyn, Cornwall, say the knock-down price reflects the amount of restoration work it needs.
In its "for sale" advert, the company says "Her wartime service has still to be fully researched but is believed to include clandestine trips to Norway.
"She was requisitioned by the Admiralty, for which the Stevenson family received £35 a month in return.
"During the war she was used as an Admiralty motorised fishing vessel in Scottish waters."
Dr Phillips O'Brien, reader in history at Glasgow University, said the boat may have been used to help with the Norwegian heavy water sabotage operation.
The daring mission prevented the German nuclear energy project from creating an atomic bomb – and provided the story for the 1965 film, The Heroes of Telemark, starring Richard Harris and Kirk Douglas.
Mr O'Brien said: "The Norwegian coast is incredibly long, but the Germans didn't patrol the whole thing, so you could get aid into the Norwegian resistance.
"If they brought in people by boat or supplies that is the type of boat it would come in on."
In his book on the subject historian Jerome Preisler said shipyard workers would undertake the dangerous work of spying on the Nazis.
He wrote: "Some hid themselves at frequently travelled transit routes along the shore, tracking the movements of German vessels through binoculars and telescopes.
"Norwegian ship watchers also used a fleet of sixteen wooden fishing trawlers to ply the fjords and inlets near German garrisons and collect critical information about their activities."