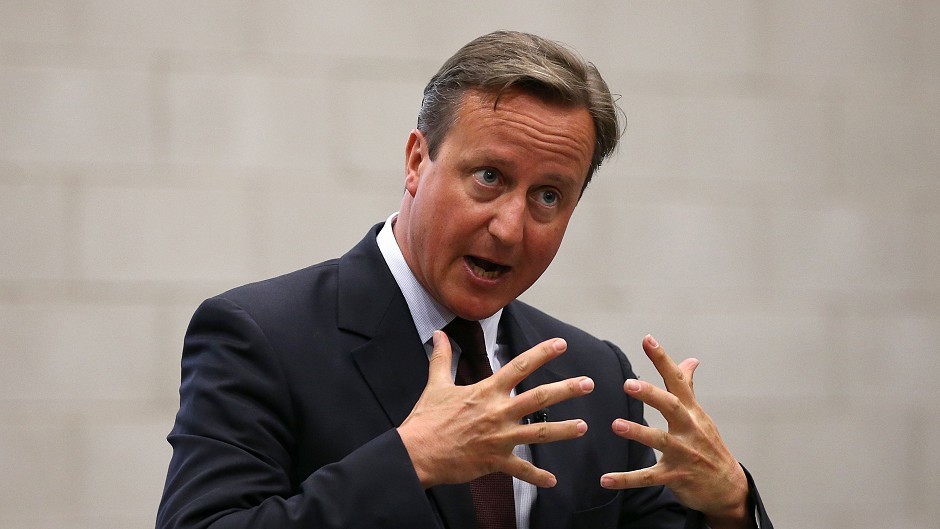 The UK can and must do more to help refugees fleeing Syria, Nicola Sturgeon insisted yesterday as the prime minister announced Britain would take in "thousands more" people.
David Cameron also revealed Britain is to provide an additional £100million in aid, bringing the total to more than £1billion.
It is the UK's largest ever response to a humanitarian crisis, he said, emphasising that no other European country had "come close" to this level of support.
On a visit to Spain and Portugal, the Tory leader confirmed £60million would go to help Syrians still in Syria, with the rest going to Turkey, Jordan and Lebanon, where Syrian refugees now account for a quarter of the population.
Scotland's first minister welcomed the commitment to accept more people, but criticised the UK Government for "struggling to show leadership" in the crisis.
At the start of an emergency summit in Edinburgh yesterday, she described the situation as the worst humanitarian disaster since World War II.
Ms Sturgeon, who admitted being moved to tears by the photo of drowned three-year-old Aylan Kurdi washed ashore on a Turkish beach, also said Scotland should accept 1,000 people as a "starting point".
She was speaking after Mr Cameron revealed Britain would provide resettlement for "thousands more" refugees from camps on the borders of Syria.
He had previously said simply accepting more people was not the answer to the situation.
However, yesterday he insisted the nation had a "moral responsibility" to help, confirming he would set out details of the plans next week after discussions with NGOs and other partners.
No specific number has been decided, although the UN has said EU countries should accept up to 200,000 refugees.
Mr Cameron said the UK Government would continue its approach of accepting refugees from the camps, adding: "I want to send the message out that the best way to get a new life is not to make this perilous journey.
"As a father and as a human being you cannot help but be moved by these terrible pictures, seeing the picture of that poor child on the beach in Turkey.
"But the question you have to ask not just as a father but as a prime minister is what are the actions we can take that will really make a difference?"
Mr Cameron gave no indication the UK would be willing to resettle any of the hundreds of thousands fleeing IS, who have made perilous Mediterranean crossings by boat to reach Europe over the past few months.
While Ms Sturgeon, who wrote to Mr Cameron with her concerns, accepted the need to find a long-term solution to the problems in Syria, she argued: "We cannot and we must not leave our fellow human beings to perish in the meantime."
The SNP leader said at the meeting involving the Scottish Refugee Council, council leaders, religious groups and opposition politicians: "We here in Scotland and across the UK can do more, and I believe we must do more."
She welcomed Mr Cameron's comments but stressed: "We need to hear more detail now of exactly what is being proposed.
"Britain down the generations has distinguished itself in the welcome it has given to refugees fleeing war and persecution.
"It is that proud history of compassion and leadership, as well as our human despair at the images we see daily on our TV screens that makes it, in my view, so desperately dispiriting to see the UK Government struggle to show leadership in this refugee crisis."
Meanwhile, shadow Scottish secretary Ian Murray has urged the SNP to use its opposition day debate next week to press the UK Government on its "shameful" response to the crisis.
"I believe the opposition needs to speak with one voice on this issue," he added.
Up to a third of a million people have tried to cross the Mediterranean in the last few months alone, according to UN estimates, and almost 3,000 have died in the process.