Just a few miles from the Queen's Scottish home, a flood-hit Deeside community married its on-going recovery with her 90th birthday celebrations over the weekend.
There were smiles galore as hundreds of people of all ages flocked into Ballater churchyard green for the Happy Birthday Ma'am "knee's up" on Saturday.
Union Jacks draped the streets of the village, with residents and visitors donning crowns and tiaras to mark the monarch's landmark year, despite the interminable drizzle of rain.
However for the residents of Ballater the occasion was more than a celebration, but also a chance to let their hair down after one of the community's most testing years.
Reverend David Barr organised the street party with the aim of bringing locals together and encouraging visitors to explore Ballater's many shops, cafes and restaurants.
Bridge Street was devastated after Storm Frank struck on December 30 last year – wrecking 307 homes and 60 businesses.
The village was also hit by two major fires last year, with tourist favourite the Royal Station and hotel Darroch Learg destroyed.
Speaking at the street party, Rev Barr said the event had been "absolutely fantastic".
He said: "I'd like to say the village is back on its feet but it is no where near that, we wanted an event for people to celebrate.
"It was for everybody to come and say 'hey, Ballater's open, it is open for business'.
"Her Majesty the Queen has been a part of this community for her whole life – 90 years.
"And if you think what has happened through 90 years, we have had lots of wars and she has been a steadfast beacon for this community."
Families with picnics packed out benches and tents around the village, while the kids were kept entertained by bouncy castles and afternoon races. There was also karaoke, and entertainment by Ballater and District Pipe Band and Double D.
Lucy Lafferty was the owner of Lucy's Clothing at the Royal Station and lost her business to the blaze, while her father's store Countrywear Ballater was hit by the floods.
The mother-of-four said: "It has been a wonderful community event. It is good to get all the locals and tourists together to make something fun after all of these problems."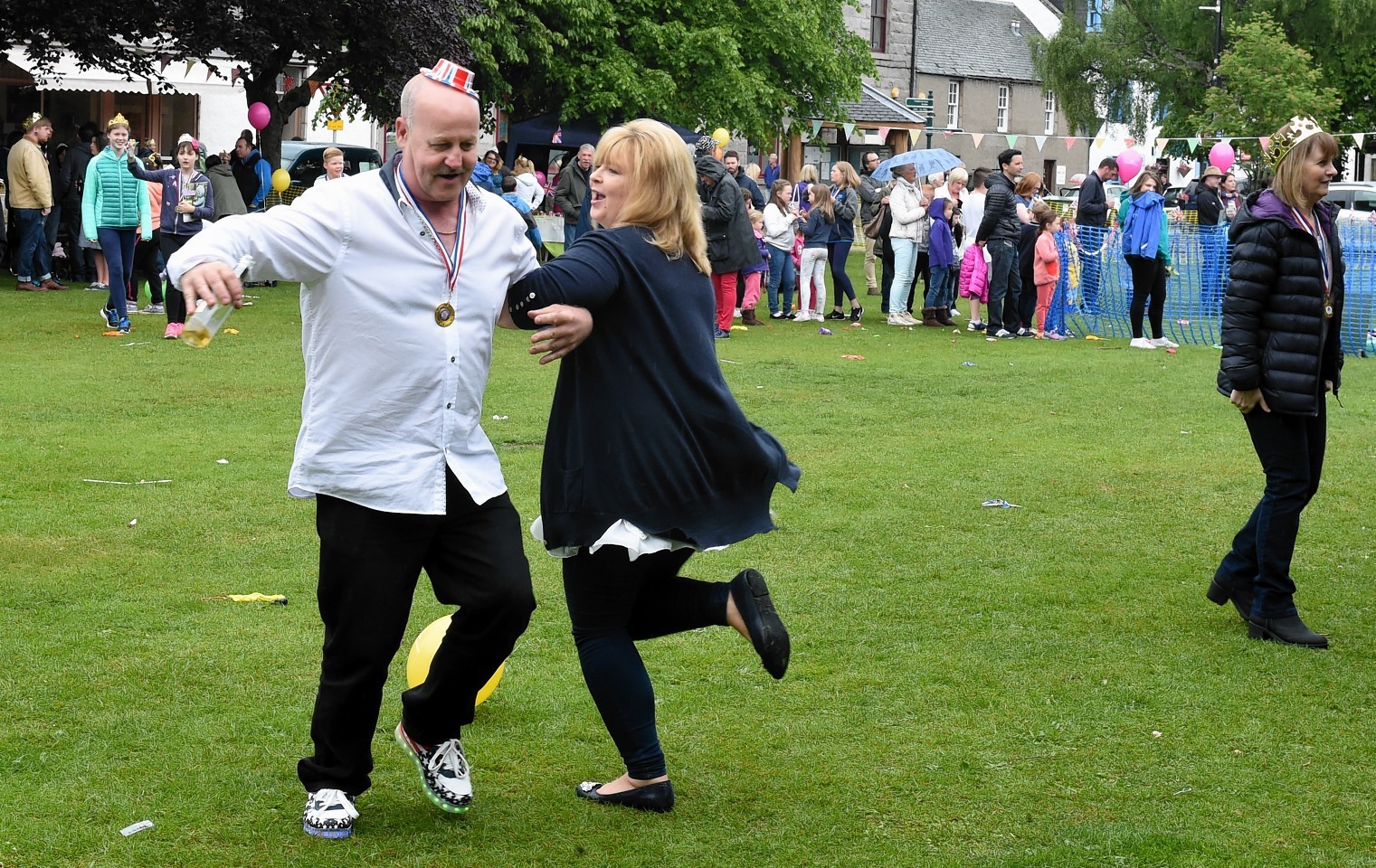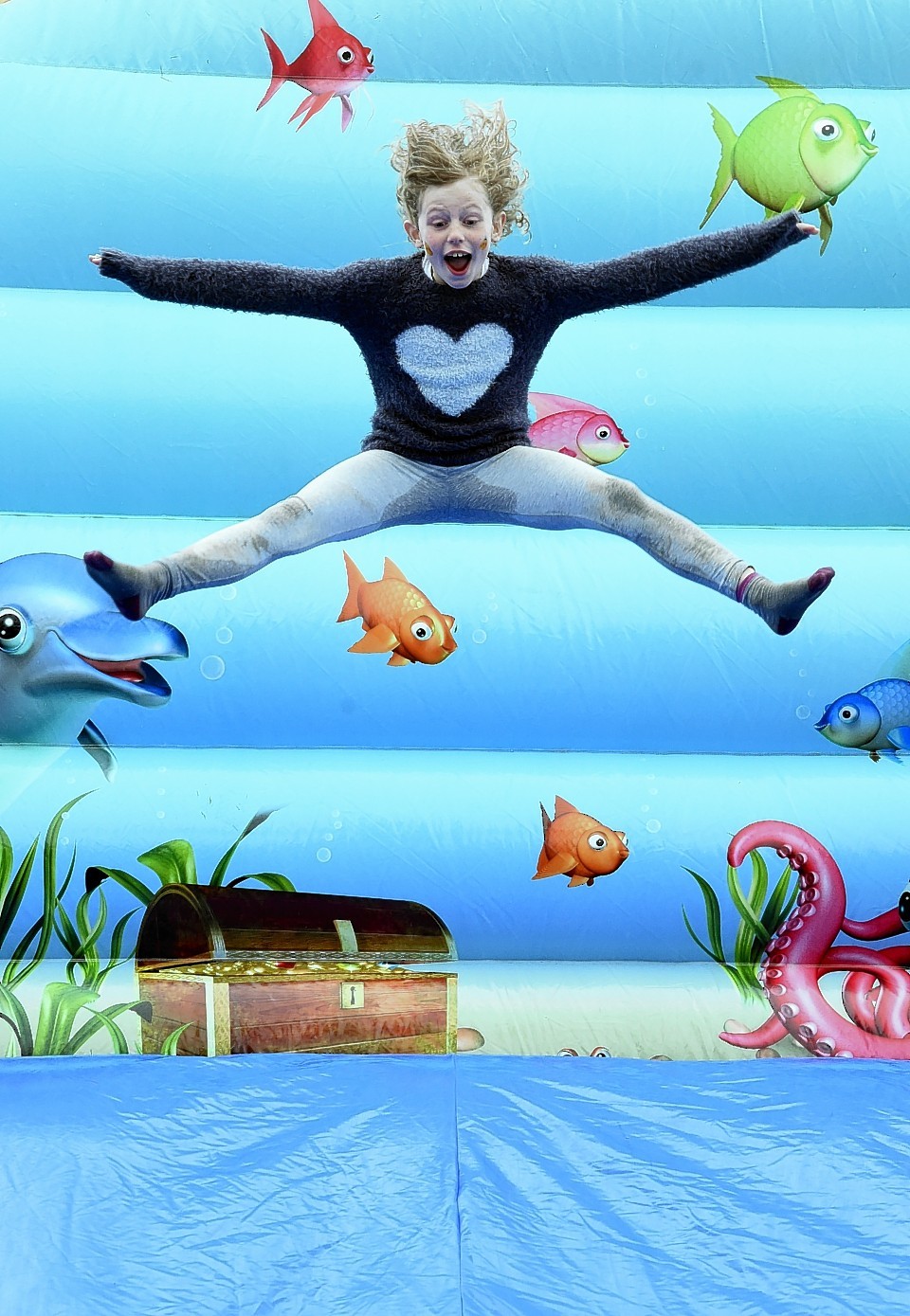 David and Wendy Cobban own the Brakeley Gift Room on Bridge Street, which was also hit by the floods.
Mr Cobban said: "We welcome anything really that is getting people into the village. People want to come and support the village and that is the good thing."
Ballater man, Steve Lafferty, attended with his 11-year-old son, Thomas.
He said: "It is a great event. The idea here is to help the local community, get people going into shops and cafes. It has been really successful."