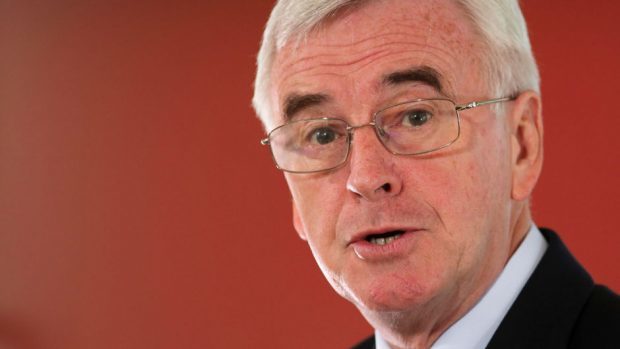 Labour's shadow chancellor has said there is not as much enthusiasm for Jeremy Corbyn in Scotland.
John McDonnell conceded there had not been the same surge in party membership north of the border, putting this down to young people and those on the left joining the SNP.
But he predicted a gradual return of support, pointing to the party's recent success in the Coatbridge by-election.
Mr McDonnell commented after an exit poll indicated Scottish members voted for leadership challenger Owen Smith, who was backed by Kezia Dugdale.
Asked why Mr Corbyn was not resonating as much in Scotland, the frontbencher replied: "In Scotland there hasn't been the surge in membership and enthusiasm that we've had in the rest of the country.
"Largely because a lot of the younger people and others went to the SNP, even those on the left went to the SNP. So it's going to take time to win that back.
"But we're beginning to. It's interesting, this week we won our first by-election in Scotland from the SNP in Coatbridge.
"Elaine Smith, who used to be the local MSP, a strong Corbyn supporter, ran a campaign there with the local pro-Corbyn candidate and we won it back from the SNP.
"So we're beginning to see a gradual, I think, return – but it's going to take us a while."
Mr Corbyn was re-elected on Saturday, increasing his mandate with 62% of the votes cast, a rise on the 59% he secured last year.
But a small sample of a YouGov exit poll suggested Mr Smith had won a majority in Scotland.
Mr McDonnell, the leader's closest ally in the Commons, said he thought the survey was "right".
Mr Smith's team is also confident he won comfortably in Scotland.
But Neil Findlay, who chaired Scottish Labour for Jeremy, dismissed the conclusion on the grounds the sample for the poll was just 51 members.
He added: "Our results were starkly different – they came in at 60-40 for Jeremy and we were quite cautious about how we registered support.
"The Scottish figures in this poll have a margin of error, a margin of error of about plus or minus 15%. It's meaningless – Scottish Labour voted for Jeremy, just like anywhere else."
A full breakdown of the results is expected in the coming days.
An SNP spokesman said: "Labour are completely and irreparably divided from top to bottom – and this division is the greatest gift the Tories could ever ask for."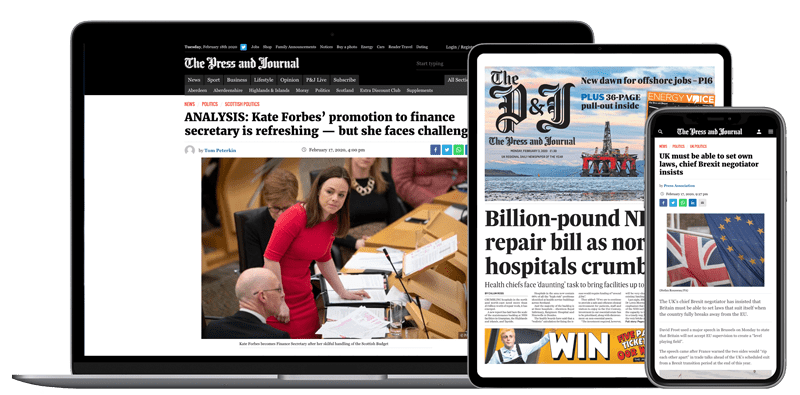 Help support quality local journalism … become a digital subscriber to The Press and Journal
For as little as £5.99 a month you can access all of our content, including Premium articles.
Subscribe