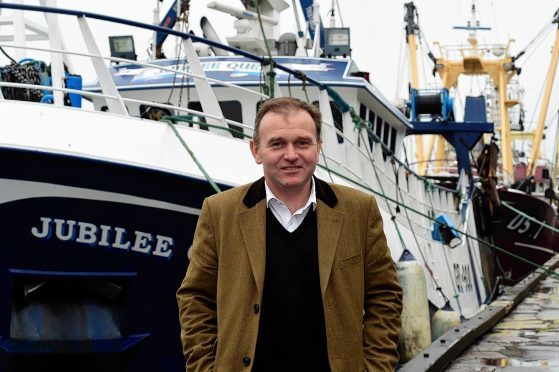 George Eustice has claimed there is a "general consensus" a UK-wide framework will be needed when agricultural and fishing powers are repatriated from Brussels.
The UK's farming and fishing minister, who campaigned for Vote Leave during the EU referendum, claimed in the run-up to June 23 that Scotland would automatically receive greater authority in the event of Brexit.
But yesterday, he suggested the UK Government would likely retain a level of control.
SNP MP, Patricia Gibson, raised the issue during Environment, Food and Rural Affairs questions in the House of Commons.
Her intervention came after David Mundell indicated earlier in the week that responsibilities would not be automatically handed over to Holyrood.
On Wednesday, the Scottish secretary said the devolution settlement would undoubtedly be changed as a result of Brexit, but insisted it would be "subject to debate and discussion".
Ms Gibson, who represents North Ayrshire and Arran, asked: "Can you tell the House whether agricultural and fishing powers will be devolved to the Scottish Parliament after leaving the EU?
"Or does your government want to repatriate these powers to Westminster, bypassing the Scottish Parliament?"
Mr Eustice pledged to work "very, very closely" with all of the devolved administrations as well as industry groups throughout the UK while the post-Brexit policy was devised.
He acknowledged some of "these elements are devolved and devolved now" and insisted no decisions had yet been made.
However, he added: "I think the general consensus is there would need to be some kind of UK-wide framework."
This was in contrast to his, during the EU referendum campaign, he said that leaving the EU would strengthen the UK because it would mean "important powers", including most of those that the EU has over fishing, would be "automatically devolved to the Scottish Parliament" from Brussels.
At this week's Scottish Questions, Mr Mundell said it was "self evident" that the devolution settlements would be changed by the UK leaving the EU because they are "predicated on the basis that the UK was a member".
Asked to "categorically rule out" the "re-reserving" of powers to Westminster, the Tory frontbencher replied: "What I can say is that no powers which are currently exercised by the Scottish Parliament will be re-reserved to this parliament as a result of the UK leaving the EU."
Following his remarks, a UK Government source indicated that "no assumptions" were being made about where responsibility for the powers that come back to the UK would end up.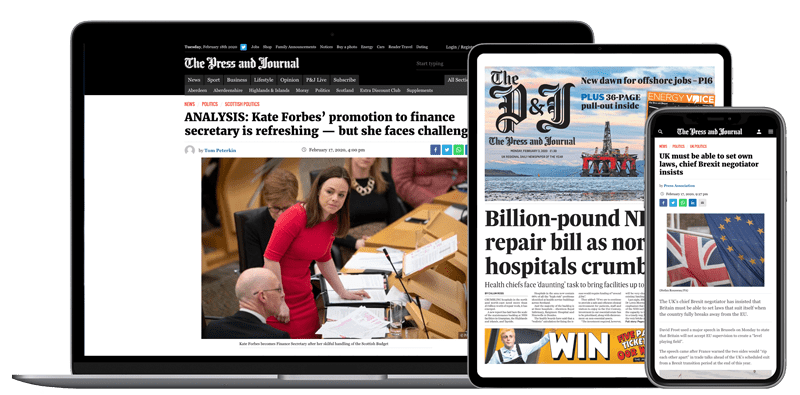 Help support quality local journalism … become a digital subscriber to The Press and Journal
For as little as £5.99 a month you can access all of our content, including Premium articles.
Subscribe