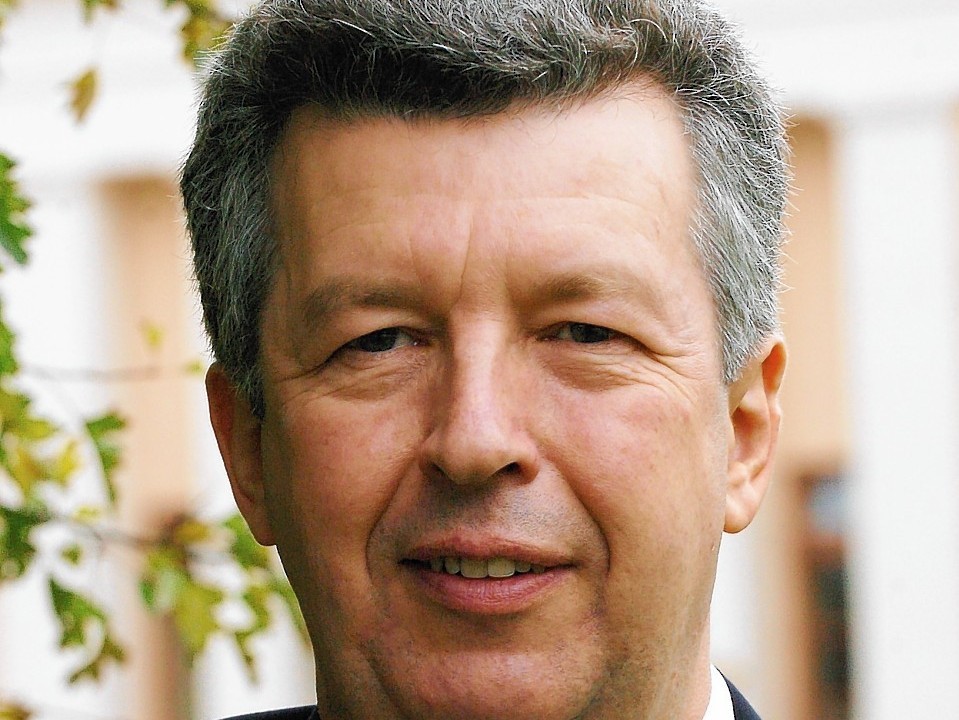 MSP Lewis MacDonald writes for The Press and Journal as the SNP party conference continues.
Yesterday, Nicola Sturgeon addressed the 10th SNP annual conference since her party formed the Scottish Government.
That is nearly a decade in power – a decade in charge of our NHS, our schools, our railways, our policing, and other public services that families in the north-east rely on every single day.
It is a decade littered with broken promises, budget cuts, and backwards steps.
Under the SNP, the attainment gap between children from the richest backgrounds and those from poorer backgrounds has grown, while Scotland's health boards are facing a £1billion cut, and rail passengers who were promised a 'world-leading contract' have faced cancellations, delays and overcrowding.
It is simply not good enough.
The SNP's traditional response is to blame the Tory Government at Westminster. It is certainly the case that between 2010 and 2015 the Tories cut Scotland's block grant by almost 5%. That's an economic policy that damages our public services and increases inequality in our country.
But the SNP has cut local council funding not by 5%, but by 11%.
Aberdeen City and Aberdeenshire councils have been hardest hit, receiving hundreds of millions of pounds less than the Scottish average since 2011.
Nicola Sturgeon has not just passed on Tory cuts – her government has more than doubled them.
The first minister has made many promises during her political career. Perhaps the biggest of all was in 2014, when she said the independence referendum was a 'once in a lifetime opportunity' and the result would stand 'for a generation'.
Only two years on, she is now planning to launch a consultation on another bill as early as next week. But our country is already divided enough; we cannot afford to divide it again.
That is why I will vote against any proposal for another referendum. There have been far too many broken promises from the SNP over the past decade – Nicola Sturgeon should not break her promise on a second independence referendum.
But the Labour Party – the party that delivered devolution – is not, and never will be, the party of the status quo.
The Brexit result in the recent EU referendum means that a new constitutional debate – not just one about independence, but about where power should lie – will soon be upon us. That includes a discussion about fishing and agricultural policy.
We need a solution that meets what the majority of people in the north-east and across Scotland are asking for – a powerful Scottish Parliament within the United Kingdom and maintaining a strong relationship with Europe.
But we also need answers from the UK Government, otherwise the suspicion will grow that what the Tories really want is to have all the benefits of membership of the European single market with none of the obligations: a Europe of free trade and high profits, with fewer rights for working people, fewer protections for consumers and lower environmental standards.
Fishing communities will certainly worry about the Tories trading away their vital interests in negotiations over Brexit – just as they did when Britain joined Europe in 1973.
At times it feels like Scottish politics is fixated on the constitution. Thanks to the Tories' reckless Brexit gamble, we cannot hide from the fact that a new debate is on the horizon – something many Scots will dread.
But that does not mean risking economic turmoil with another referendum on independence.
And it certainly does not mean the SNP should continue to avoid the bread and butter issues that matter to Scots the length and breadth of the nation.
The manifesto I stood on in May's election committed to a 50p top rate of tax for those earning more than £150,000 a year so we can invest extra resources in schools and nurseries. Scottish Labour also pledged to set an income tax rate 1p higher than that set by the Tory UK Government so that we can stop the cuts to the local services we all rely on, like education and social care. We will seek to amend the SNP's budget to deliver on these pledges.
Scotland needs a government that has answers for the future. Not one that plays a broken record and claims that independence – an argument of the past – is an answer for the challenges of tomorrow.
The sustained low price of oil is enormously challenging for the oil and gas industry and for our economy in the north and north-east.
With 120,000 jobs likely to be lost across Britain by the end of 2016, we must do everything we can to protect employment and skills. This is not an issue that either SNP or Tory government ministers can run away from.
I have called for a public agency to protect important assets while the price remains low, to plan investment in decommissioning for when the time comes, and use the expertise built up in the North Sea to capture opportunities in the rest of the world, and to support the new generation of offshore renewable energy here at home.
In the medium-term, we need a regional economic forum involving trade unions, the public sector, and commercial interests to deal with immediate issues in the north-east and map out a future strategy.
And in the long-term, we need to encourage both investment in future production and investment in decommissioning. I will continue to argue that the north-east is well-placed geographically and has the skilled workforce to compete across the board.
Nobody wants to see a tragic event like the death of Bailey Gwynne ever again.
The report into his death was published earlier this week, and it is vital that the recommendations are addressed by both Aberdeen City Council and the Scottish Government. It is clear, for example, that we need to toughen up the rules around the purchase of weapons online.
Bailey, a fifth year pupil, died when he was stabbed by a classmate a year ago at Cults Academy in Aberdeen, a school I know well.
I would like to pay tribute to staff at the school, who have helped pupils come to terms with the loss of their friend.
After a traumatic incident that will stay with many youngsters for the rest of their lives, teachers helped them to cope during those darkest of days in 2015.
Now a willow tree has been planted at the school and there are plans for a stained glass memorial. While the authorities must learn lessons from this tragic event, it is also very important that Bailey himself is always remembered by those who knew him, and by his school.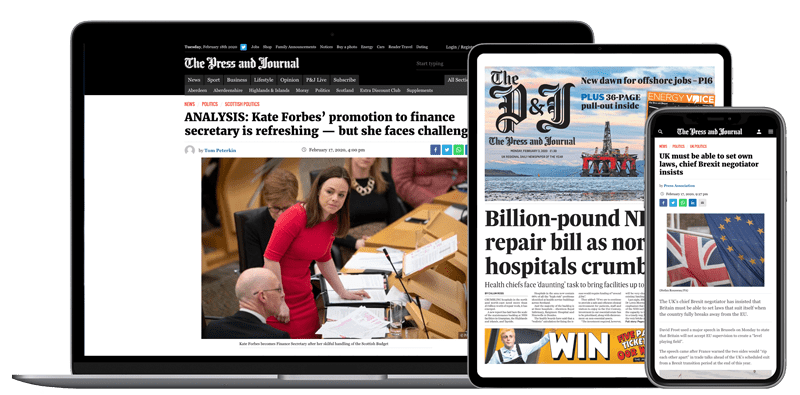 Help support quality local journalism … become a digital subscriber to The Press and Journal
For as little as £5.99 a month you can access all of our content, including Premium articles.
Subscribe