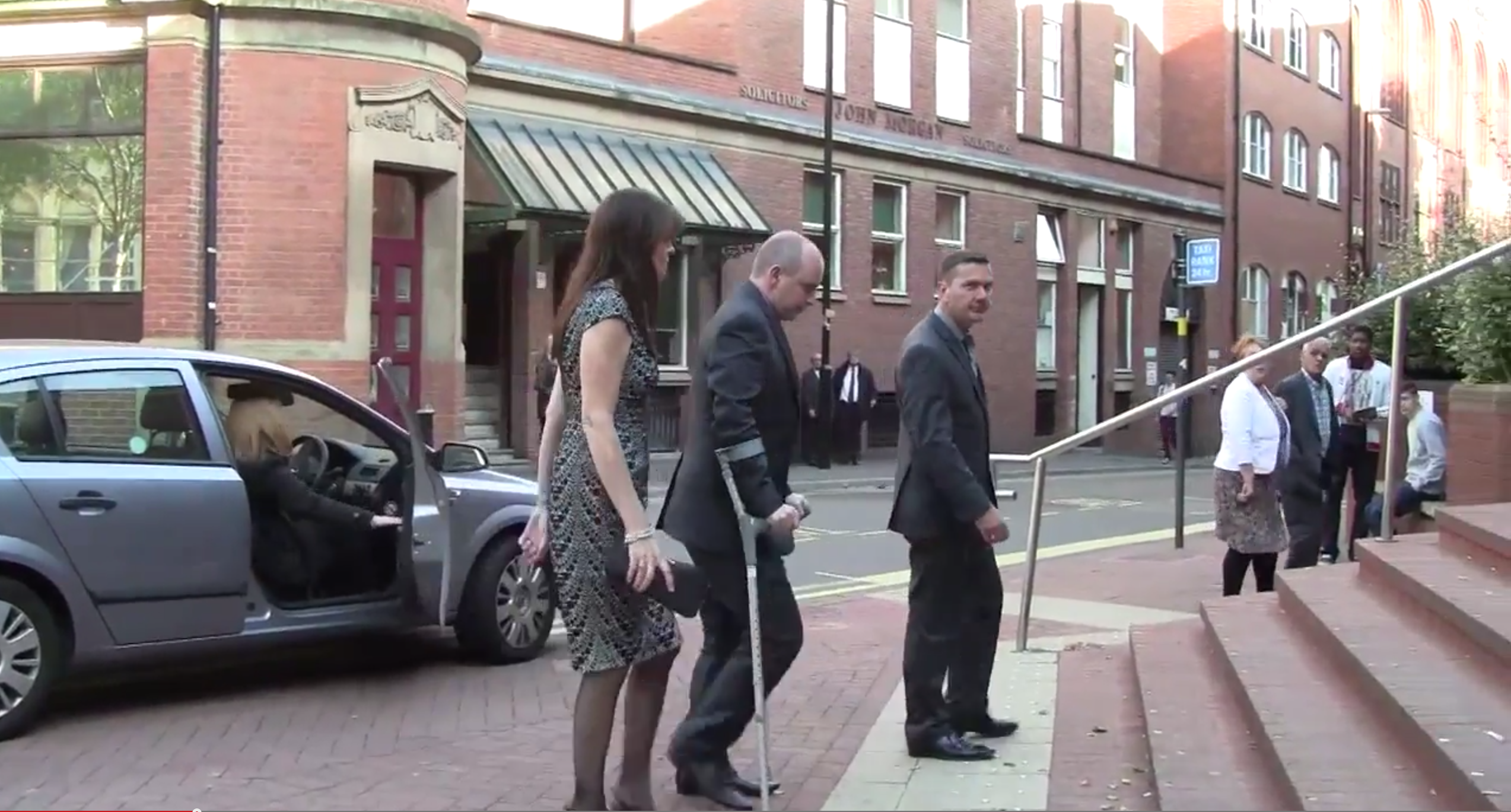 A brave police officer who feared for his life after suffering catastrophic crush injuries when tackling a fleeing thief is back fighting crime.
PC Pete McGinn was ground against a lamp-post by a car driven by career criminal Carl Anderson in June last year and left for dead in the road with multiple fractures to his legs and pelvis.
See dramatic mobile phone footage from Carl Anderson's attempted getaway below.
Fearing the worst, he asked colleagues administering first aid to tell his family he loved them – but thanks to their life-saving actions, and those of surgeons who pinned his shattered bones together during a six-hour operation, the married officer survived.
And the 45-year-old has now battled his way back to work after coming through a catalogue of operations and specialist physiotherapy.
Speaking to the Birmingham Mail, he said: "I'm only doing three hours a day at the moment and juggling shifts around hospital appointments and physio – but it's just great to be back.
"I'd always said I wanted to return to front-line policing but in light of the injury I'm looking at moving into a detective role – and hopefully next year I can return full-time."
PC Pete McGinn speaks about the experience in Birmingham last year and the sentencing handed out to Carl Anderson below.
https://www.youtube.com/watch?v=gB1pJeq3Rjw